We have released the first phase of modernizing the Questions dashboard page.
This first phase has two major enhancements. First, the clean look of the flat buttons. Plus not that it will shade the types that are similar to the chosen type (note for example Check, Radio and Select Menu are all similar since they have specific field names):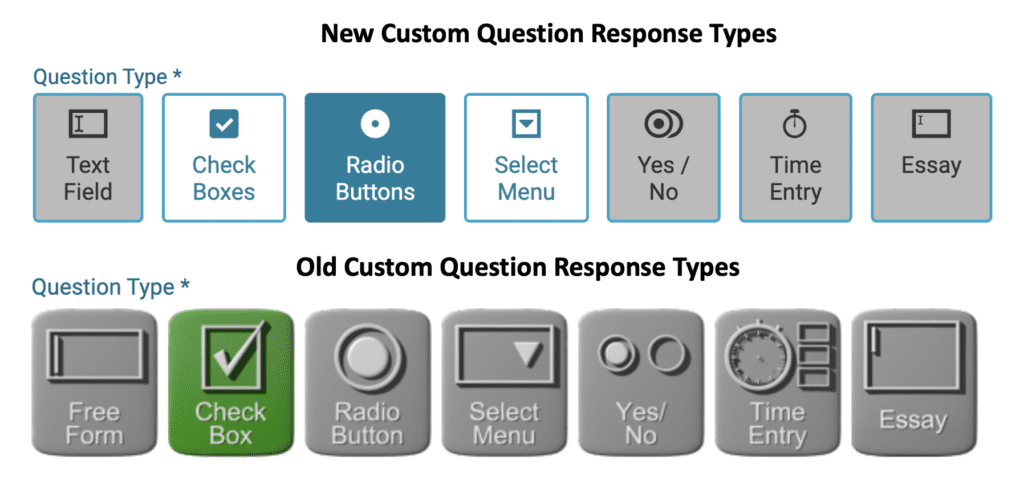 The other enhancement is the much easier to use Question Logic where you can show a followup question if the answer to the first question is something specific. For example, you might have a question is the participant wants to apply for the elite level corral, and if yes, then take down their best times at several distances as well as website links that show those times.
This example if from a set of questions we will be taking in a survey on whether we should open to customers in Canada where we want to get additional input from people who answer the first question that they are a timer. We then ask the timers to add what software they are using.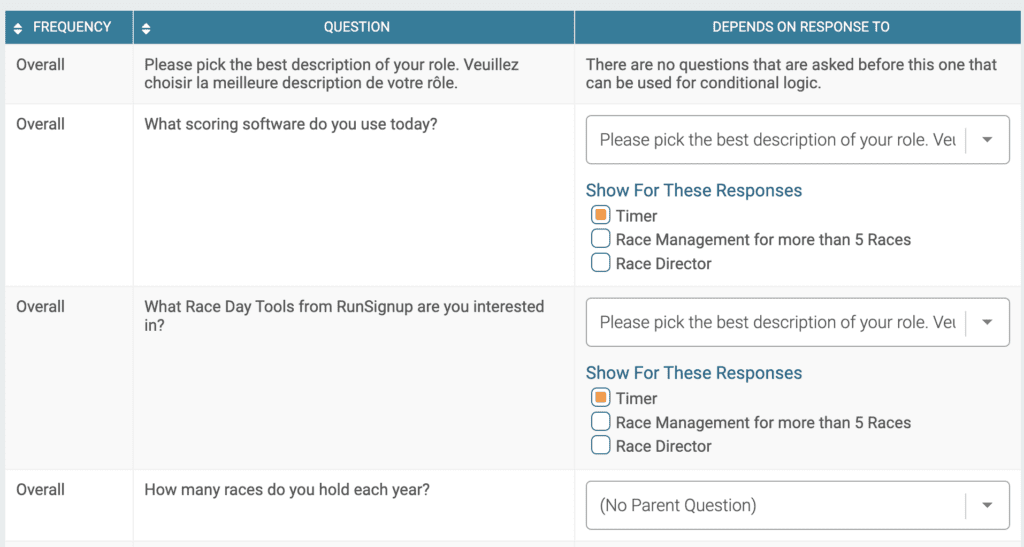 Future Phases
We have a couple more phases of the modernization of our Questions Dashboard page. Over the next moth or so these will roll out so it will show questions in panels and it will be simple to reorder with drag and drop.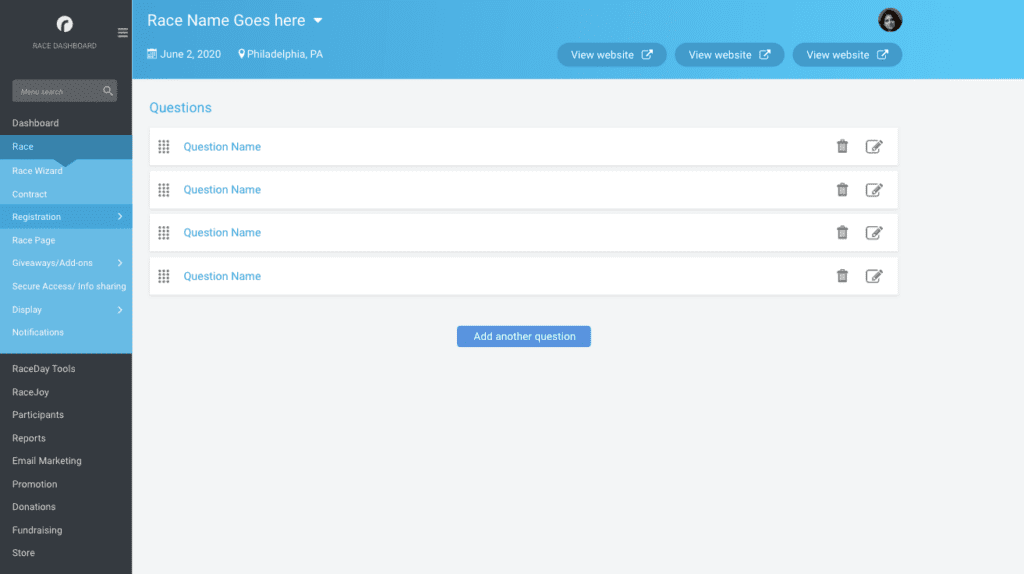 This will make managing and adding questions much simpler for our customers in keeping with our efforts to continually improve.