Key Features For Free Email…
Upgrade to Free Organization Email
Every race and event comes with free email integrated into your dashboard, but RunSignup also takes free email a step further with tools for Organizations. Create your own Organization Email to build a year-round email strategy that automatically provides access to attendee and donor lists from all your events. Organization email is perfect for newsletters, event launch announcements, and cross-selling your events. Learn more about Organization Email!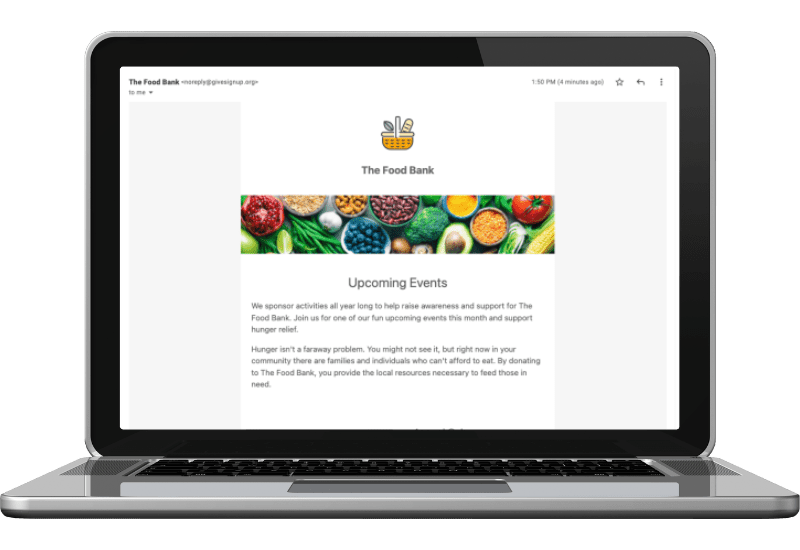 ---
A Better (Free) Email Strategy
Instigate FOMO
With fully customizable templates, you can stock your emails with fun and engaging photos that would make anyone scared to miss out on the fun.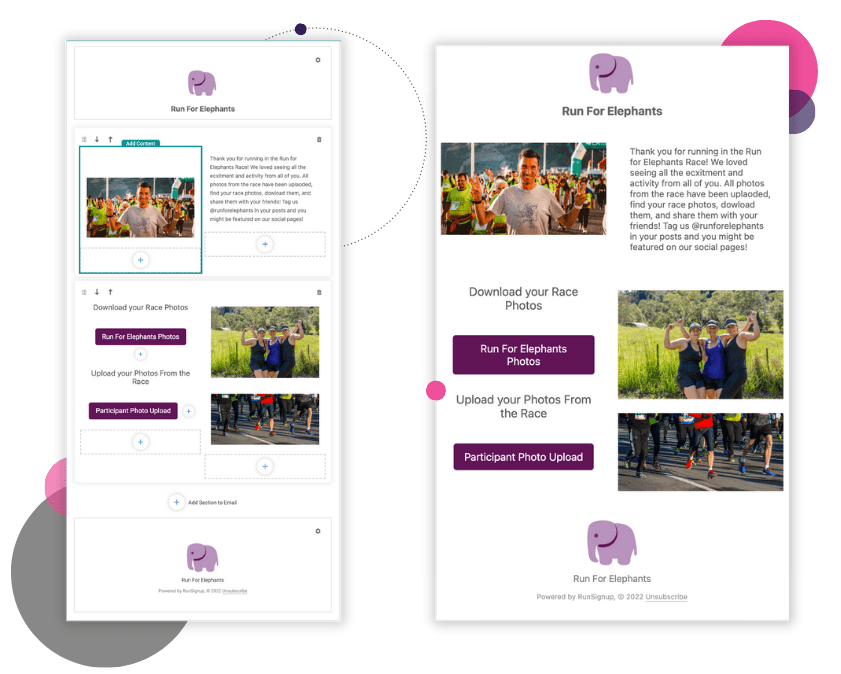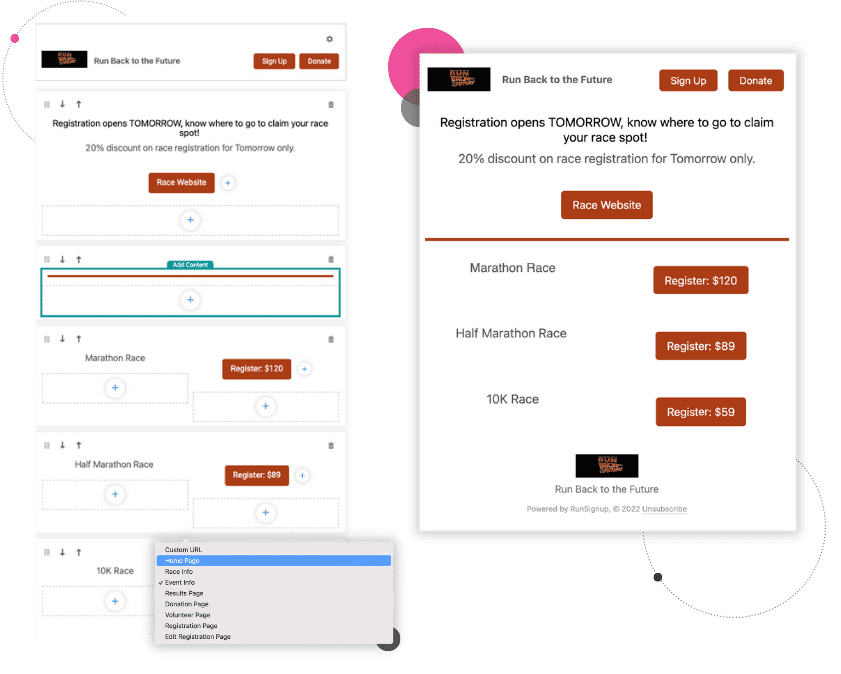 Prompt Action
Encourage immediate action with prominent, easy-to-add action buttons for everything from registration to donating to participant self-management.
Create a Connection
Personalize your emails with standard data replacement tags (like name) and custom tags that speak to their history with your race (like number of years participating or total donations in the last 5 years).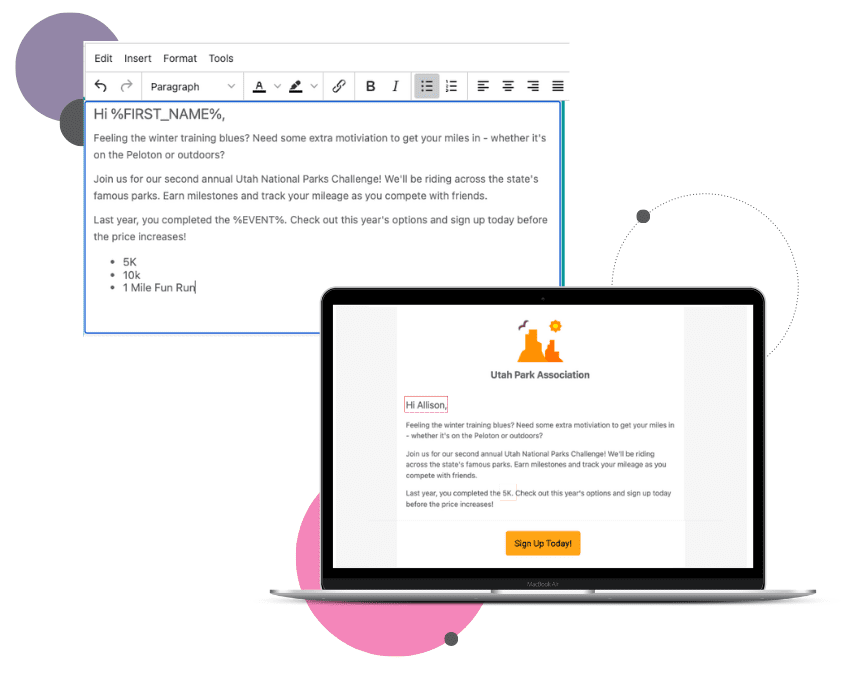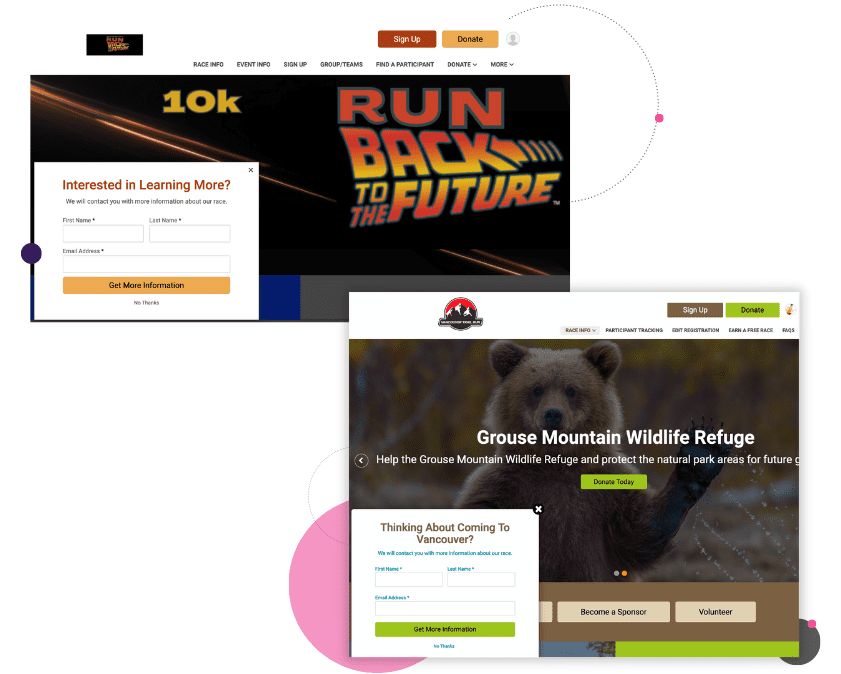 Email Capture Popup
Grow your email marketing lists for free with a customizable email capture popup that allows potential participants to sign up to receive your event emails, newsletters, and more.
Optimize Sending
Utilize built-in statistics and reporting to better understand the performance of your emails – and improve your email strategy.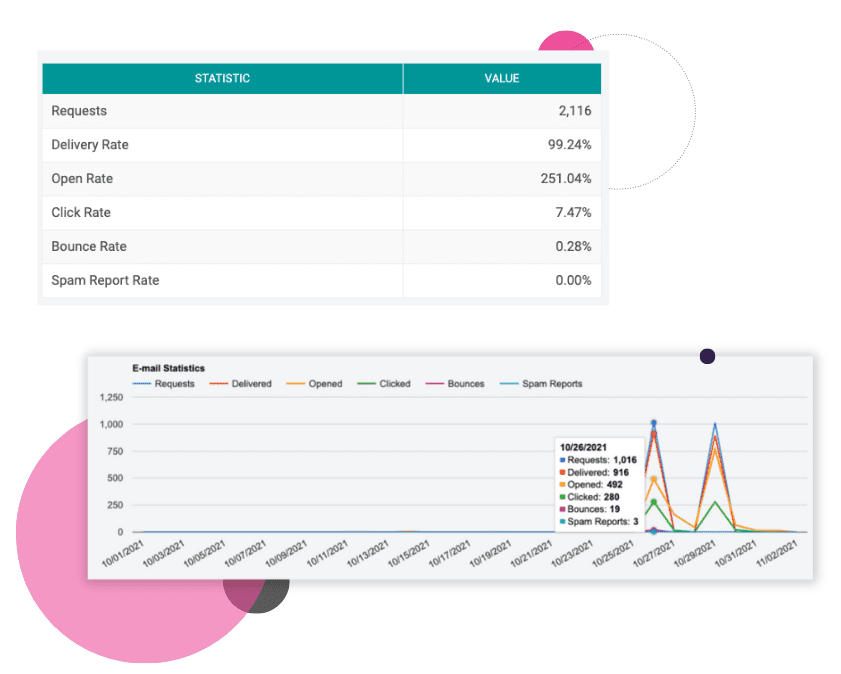 Email Video Page
More of a "show me" type than a "tell me" type? Check out all the latest videos on your free email platform, from 30-second updates to full platform demos.
13% of 2022 Transactions Resulted From a RunSignup Email
421 Million RunSignup Emails Sent in 2022
1.9% of 2022 Registrations Resulted From Automated Price Increase Emails
---
Automate Your Emails…
Save time while ensuring your emails always go out when you want them to with automated emails. Whether it's a notification about a price increase or regular reminders about your referral program, automated email lets you set it and forget it.
Email Marketing Best Practices from McGuire's St Patrick's Day Prediction 5K
McGuire's St. Patrick's Day Prediction 5K Run is the largest 5K Prediction Run in America. Held on the weekend of St. Patrick's Day, the event is more than just a race – it's a full-fledged party with live entertainment, Irish Fare, Irish Wakes, and beer. This year, they let us follow along on their email marketing campaign – and share the results – to help the event industry better understand the impact of email marketing.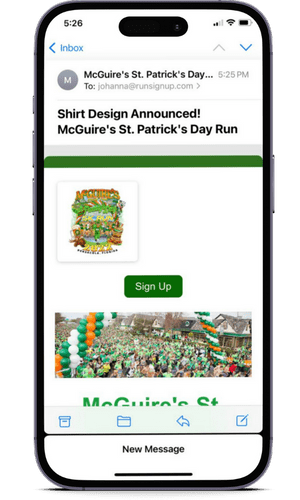 The Latest Blogs on Free Email…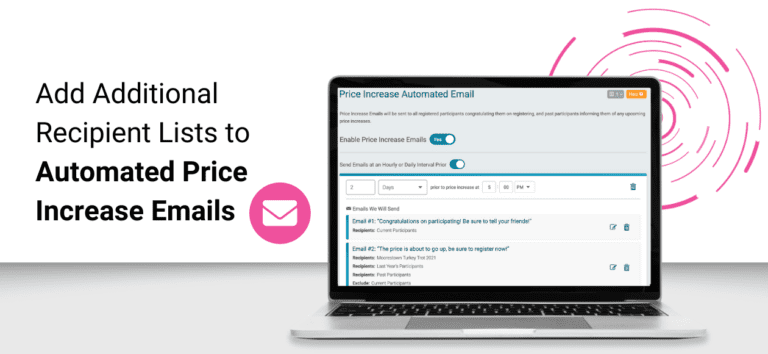 You can now add additional Email recipient lists to automated Price Increase Emails in Email V2. This is a powerful tool for new races that want to take advantage of RunSignup's automated Price Increase Emails. It also helps events that have additional…
Read More
Show More