Key Registration Features…
Registrations for All Types of Events…
---
Boost Registrations. Easy.
Fast, Accessible Data Collection
At it's core, RunSignup registration ensures your participants can register fast, and from anywhere, while guaranteeing you get all the information you need for a successful event.
Mobile friendly registration pathway to accommodate the 70% of race website views and 58% of race registrations that take place on a mobile device
Saved profile information to speed the registration process for repeat attendees
Multiple choice and open-ended custom questions to allow you to collect more in-depth participant information
Options for sensitive data collection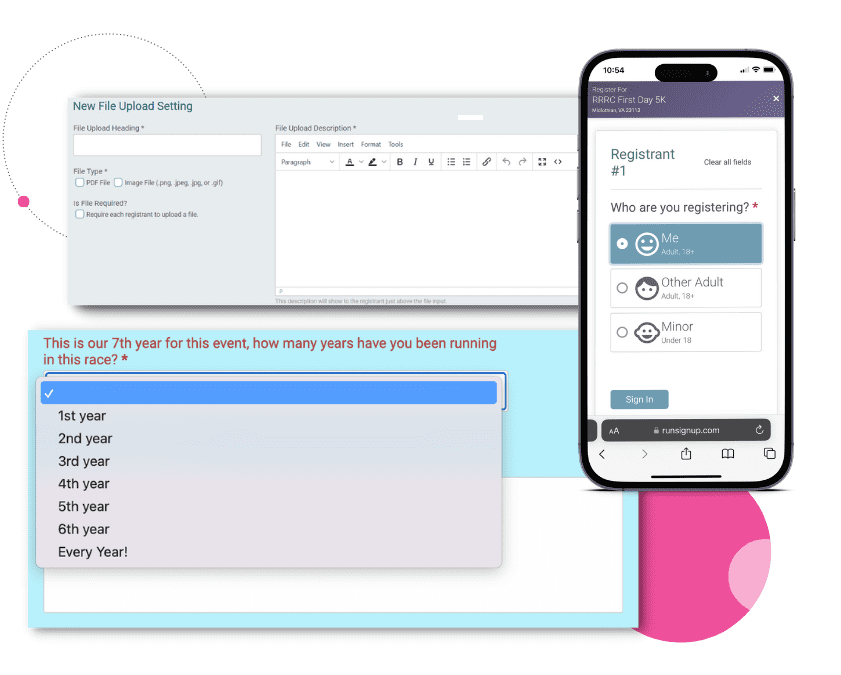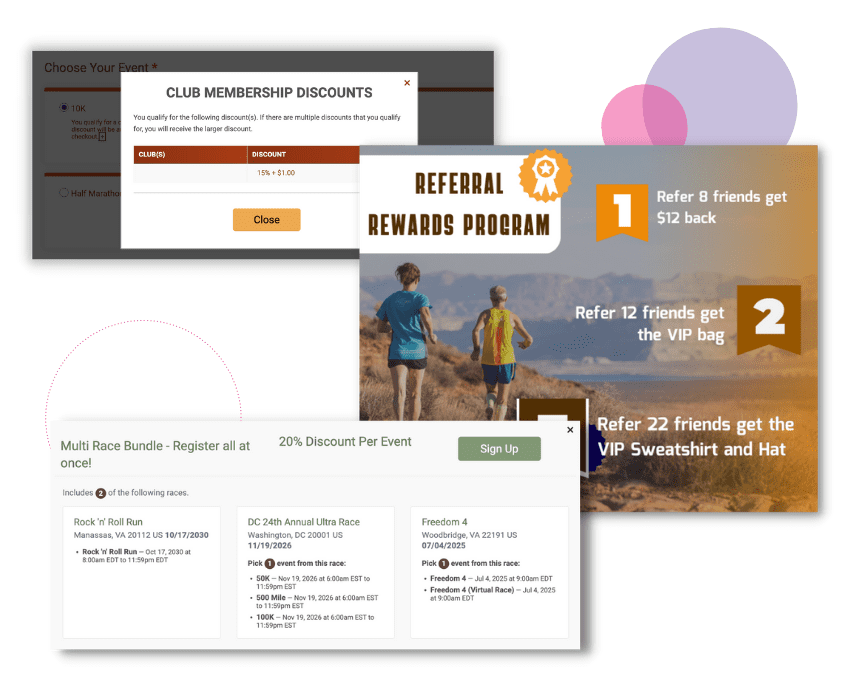 Pricing Tools for Revenue Generation…
Take advantage of RunSignup's powerful integrated pricing tools that event organizers can use to increase registration and fundraising dollars. Set up your pricing strategies ahead of time and the system does the rest.
Early-bird discounting with price increases based on date or number of registrations
Multi-person or team discounting to boost group participation
Age-based discounts to drive family-friendly events
Membership and Club Membership discounts to reward specific groups
Unlimited coupon codes with full race director control over the discount and parameters
Referral rewards programs to automate refunds for participants who become referrers
Flexible Display Options
Show off your race options with stylized displays of your event options and requirements.
Create customized event tiles that show off your event branding
Add event highlights that draw attention to special pricing or unique event options
Offer multi-race or multi-event bundles that allow participants to easily sign up for more than one event or race in a single, simple transaction
Set participant caps by event or across events and make it easy for participants to understand how many spots remain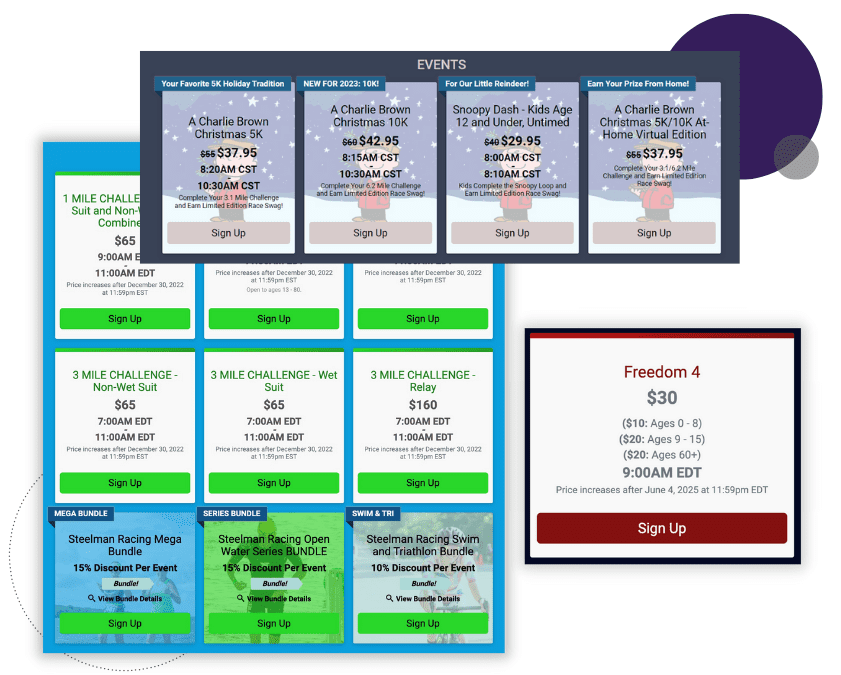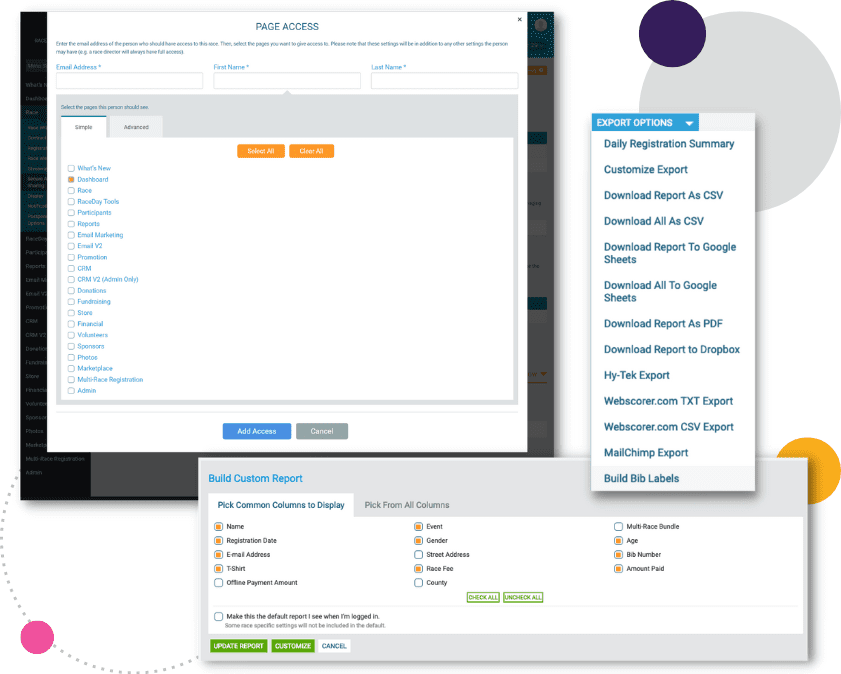 Access and Reporting
Share race access with your team and make it easy for multiple people to engage with the event.
Easy access sharing to provide every team member all the control they need – and none that they don't
Timer access to ensure your timer is always ready for race day
Customizable participant reports with easy filtering and exporting options
Comprehensive financial reports to keep your accountant happy
More Than Just Registration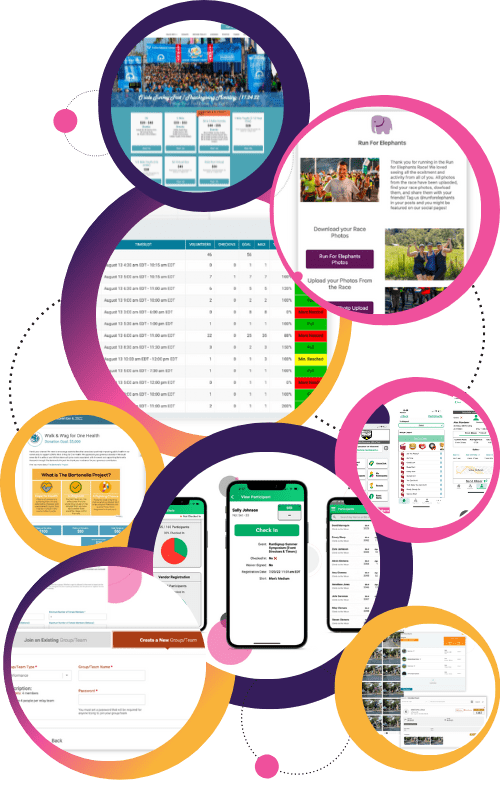 RunSignup knows it takes more than just a powerful registration provider to deliver a successful endurance event. We build software and technology that are essential for races to help increase registrations and deliver a memorable race day experience.
Free custom websites
Free email solution
Integrated fundraising tools
Volunteer management
Group & team setup
Experiential RaceDay Tools
Free RaceDay CheckIn App
Free photo platform
And so much more!
Every Registration Event Includes…
Registration Event Customer Spotlight
Central Kentucky Race Management a RunSignup Case Study
"The volunteer platform on RunSignup is a valuable asset because it's a full-time job managing volunteers without it." Included with every RunSignup account, it allows volunteers to register to help out with your race just like a participant. Race directors can separate volunteer duties by tasks and times, as well as assign task managers for each group of volunteers. CKRM then uses RunSignup's email platform to communicate important race details to volunteers.
93.3% Increase in Transaction $ from 2018-2019

15.5K Unique Participants Since Starting with RunSignup

$28K Raised for Charity Partners in 2019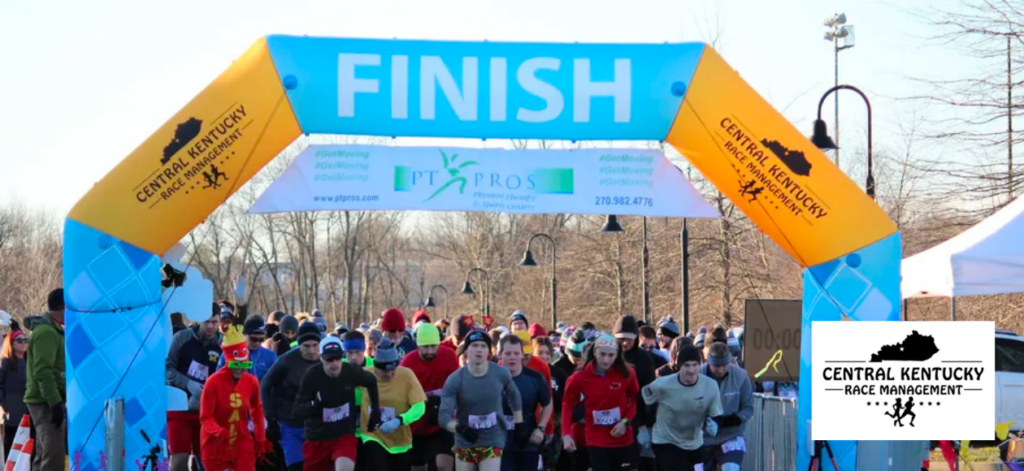 Negative Split Productions
RunSignup's RaceDay Technology Suite helps race directors and timers speed up their race day processes. Tony Sapp from Negative Split Productions uses his RaceDay certification to implement several products from the RaceDay suite, such as automatic bib assignment and RaceDay CheckIn. These applications streamline the check in process on race day to cut down lines.
770+ Registrants for its 3 Extreme Triathlons in 2019

79.6% of it's Extreme Tri Participants use RaceJoy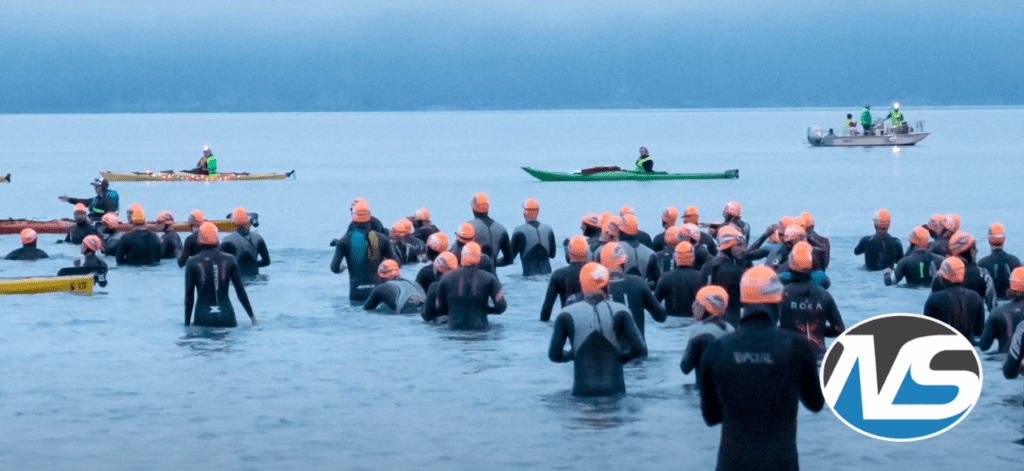 Race Day Events
Race Day Events switched to RunSignup at the end of 2014, because it has an easy user interface for participants to register for races, and a more complete back-end with extensive reporting, promotion, and participant management features that seamlessly tie into timing software.
350+ Races a Year

43,000+ Page Views

$31,953 Registrations from Referrals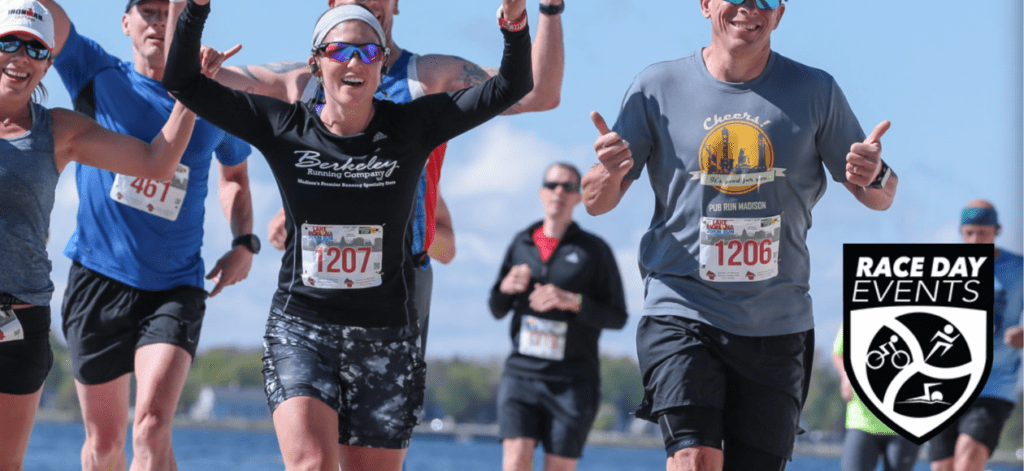 ---
The Latest Blogs on Registration Events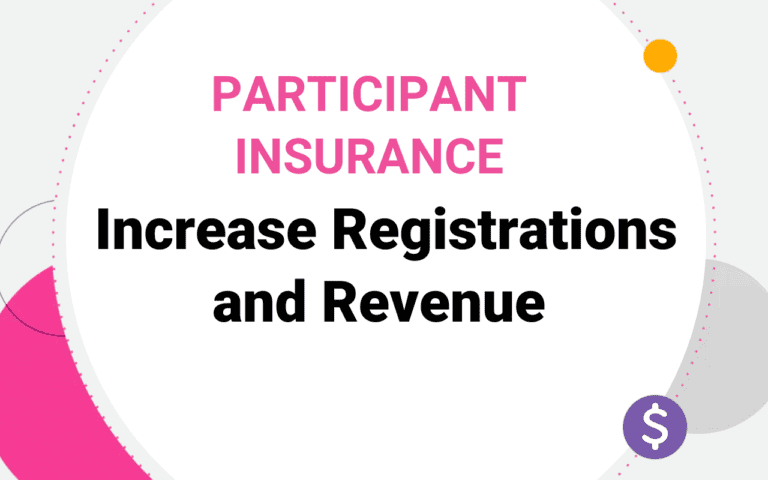 We introduced a new Race Insurance product that allows races to offer their participants the chance to buy insurance in case they get injured and can not attend the race in June of this year. Adoption has been very rapid, and we…
Read More
Show More