Key Features for Websites…
Upgrade to Organization Websites
Every race and event comes with a free event website you can build from your dashboard, but RunSignup also takes free websites a step further with tools for Organizations. Create your own Organization Website to serve as a central hub of information across all your events. Organization websites can be customized with Website Builder and Cover Pages, and offer dynamic content options like event lists that pull from across your races and ticket events. Learn more about Organization Websites!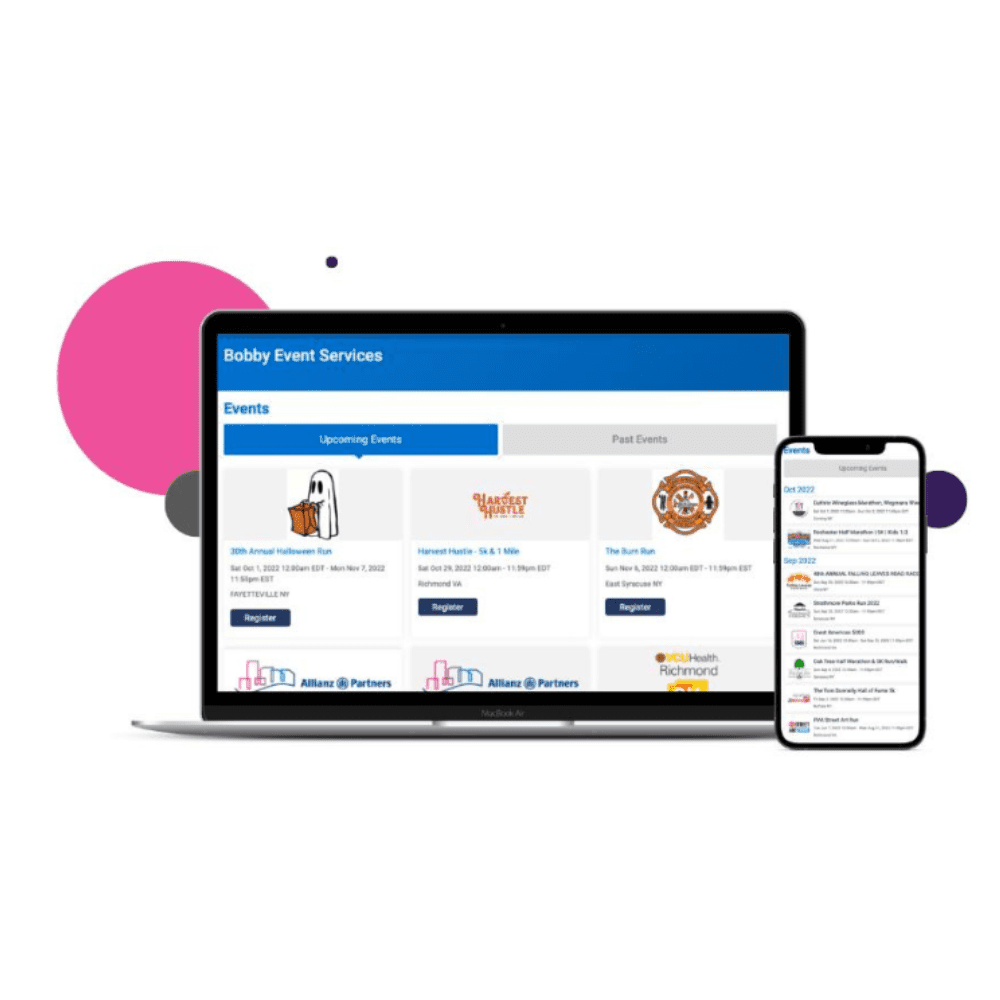 ---
Your Race. Your Brand.
Create a Beautiful Cover Page
Your logo and your colors (not ours)
Inspire FOMO with beautiful photos
Include dynamic data elements
Custom displays for your event options to inspire action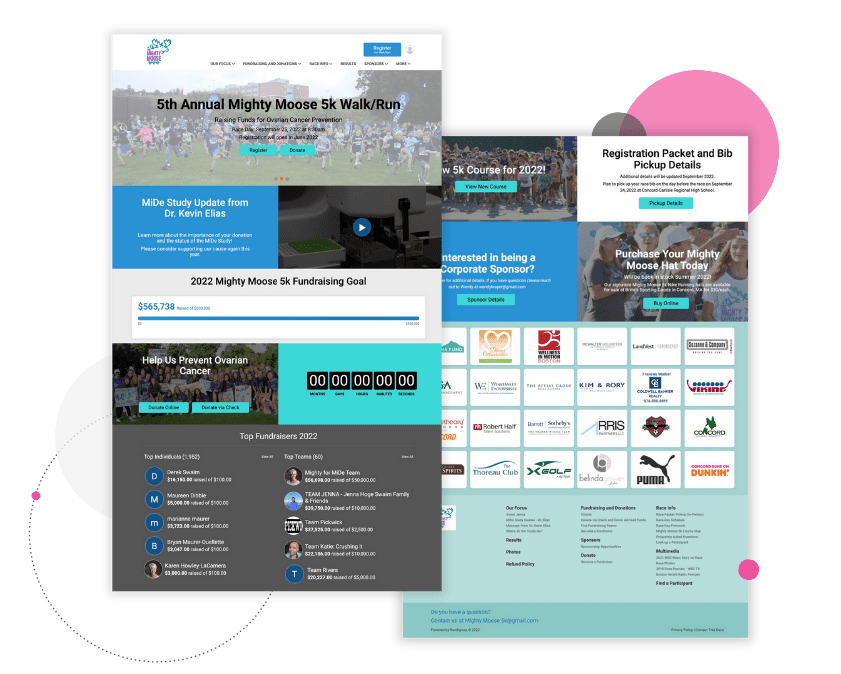 Add Unlimited Content & Pages
Add unlimited custom content and unlimited pages to your website
Organize your information into menus and submenus
Rearrange pages and submenu options
Include an FAQ page and race day details
Easily integrate videos, images, and playlists into your website
Bring Your Own Custom Domain
Professionalize your website with a custom domain (like www.MyBestRace.com) instead of the standard www.runsignup.com/race/mybestrace – it's free
SSL Certificate included
Built-in search engine optimization
Bring a subdomain to tie to an existing website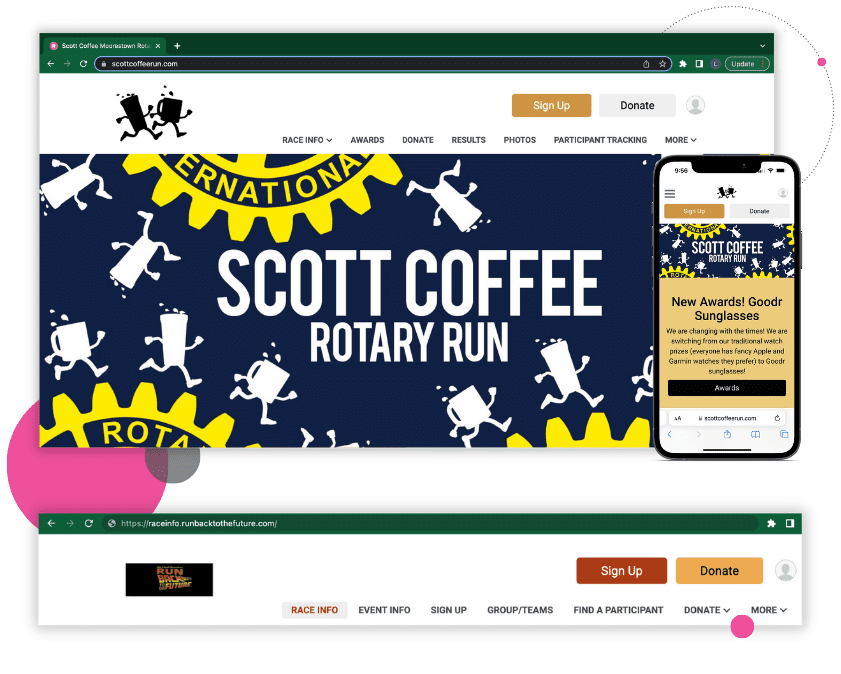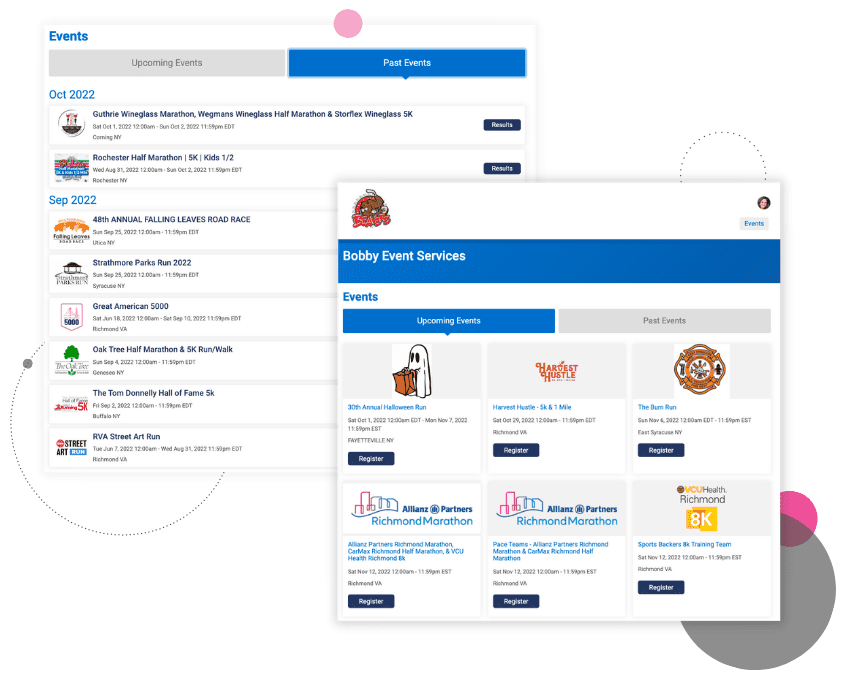 Setup an Organization Website
Make it easy to find all your ticket and registration events with a free website for your organization
Pull in dynamic information from across your organization, such as event lists
Create a central hub for registration events, ticket events, and fundraising events
Save money; no coding needed
Websites Video Page
More of a "show me" type than a "tell me" type? Check out all the latest videos on your free event website, from 30-second updates to full platform demos.
More Features to Create a Dynamic Website…
Set Up an Organization Website
Every registration event comes with free event website that can be built from your RunSignup race dashboard, but your access to free websites doesn't stop there. Create your own Organization Website to create a central hub for all your events by pulling in dynamic information from across your organization (such as event lists and results). Organization Websites are perfect organization information, building your brand, and cross-selling your events. Save money; no coding needed. Learn more about Organization Websites!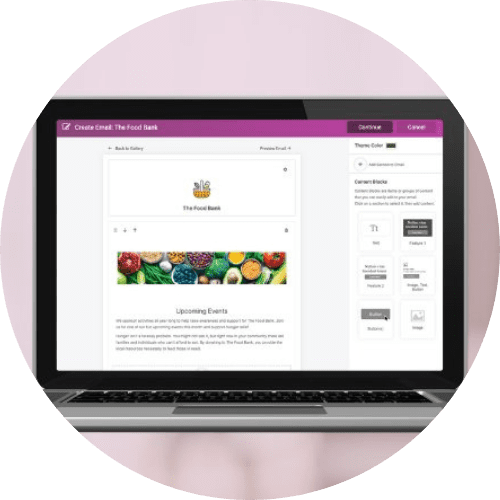 A Few of Our Favorite Race Websites
---
All The Latest Blogs on Websites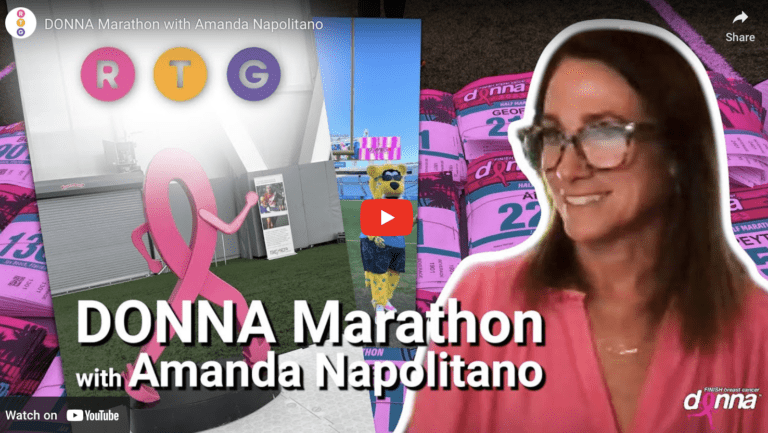 We had the pleasure of sitting down with Amanda Napolitano, the Executive Director of the DONNA Foundation, responsible for overseeing the DONNA Marathon in Jacksonville, Florida. During our conversation, Amanda shared valuable insights into best practices for fundraising events and maximizing the potential of RunSignup's comprehensive products and features.
In our discussion, Amanda covered a range of topics, including registration, fundraising, RaceDay Checkin app, RaceJoy, and Ticket Signup, to name just a few. She emphasized how these tools can be effectively utilized to enhance the overall experience for participants and race staff. Amanda highlighted that the primary reason they transitioned to RunSignup this year was the seamless integration between registration technology and fundraising features, which proved to be remarkably user-friendly both during setup and for participants.
Read More
Show More