Core Technology For Running Clubs…
Say goodbye to spreadsheets and usher in the era of cross promotion and automation with RunSignup's Club Membership Platform.
Key Features of the RunSignup Club Platform
Roster Management & Payment Collection
RunSignup makes it easy for you to manage your roster of members, prompt renewals, and collect payments. Flexible membership options include:
Membership for a set number of days or months
Membership for a set date range (often used by limited-time training programs)
Yearly memberships
Individual memberships and/or group/family memberships for more than one person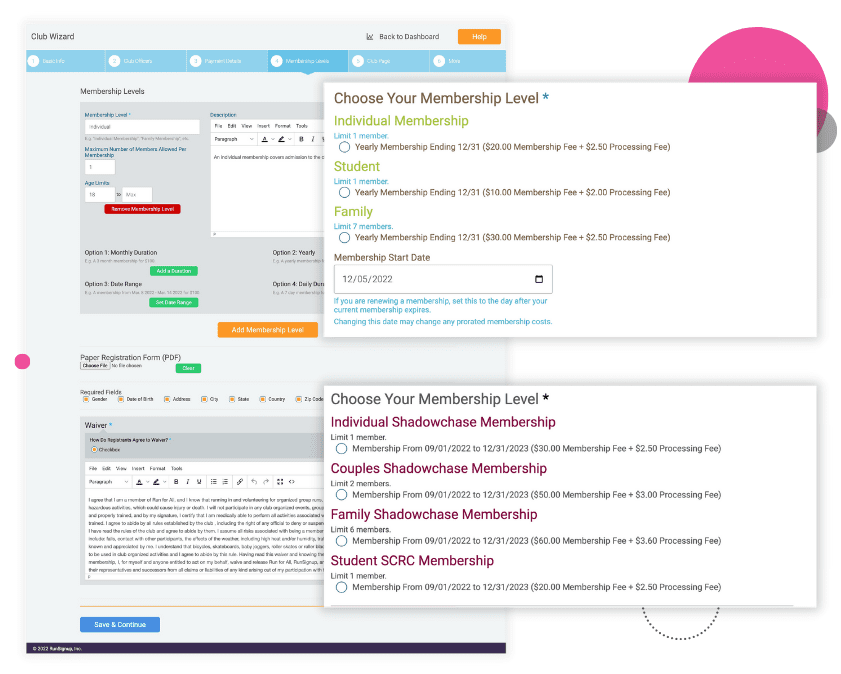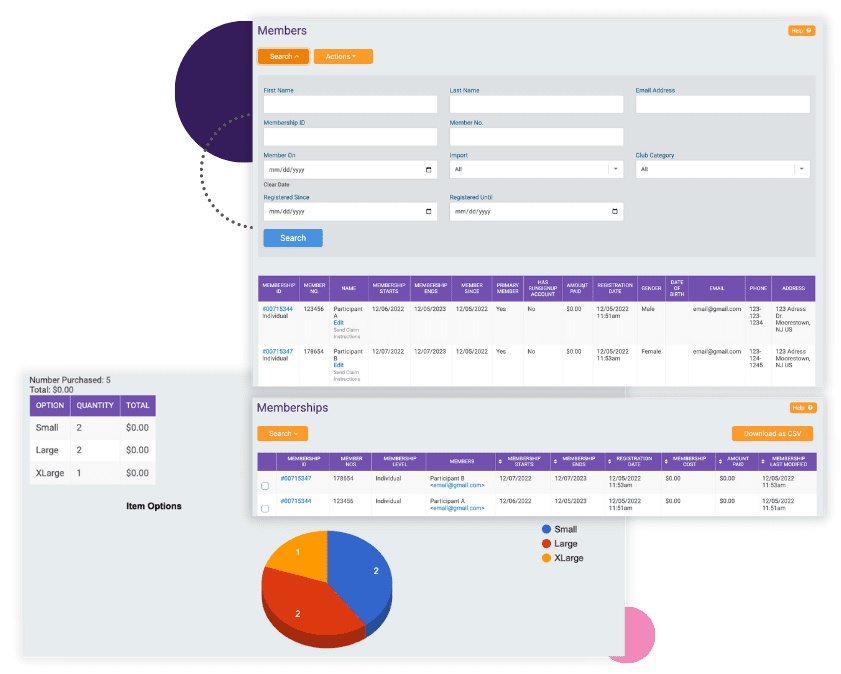 Membership Reports
Track your members and finances with built-in reporting, including:
Searchable lists of members and memberships at the click of a button
Exportable reports of non-renewed memberships that are expiring or expired in a given month
Full financial reporting including downloadable list of transactions and payments
Donation merchandise sold reports
Cross-Promote Races and Clubs
Leverage cross-promotion for your club and your races (or partner races). Cross-promotion functionality includes:
Offer race discounts to your members, and membership discounts to the runners who register for your races
Let runners sign up for your club and a race in one transaction to encourage new members
Automatically recognize (and discount) club members registering for your race, and prompt those who aren't members to register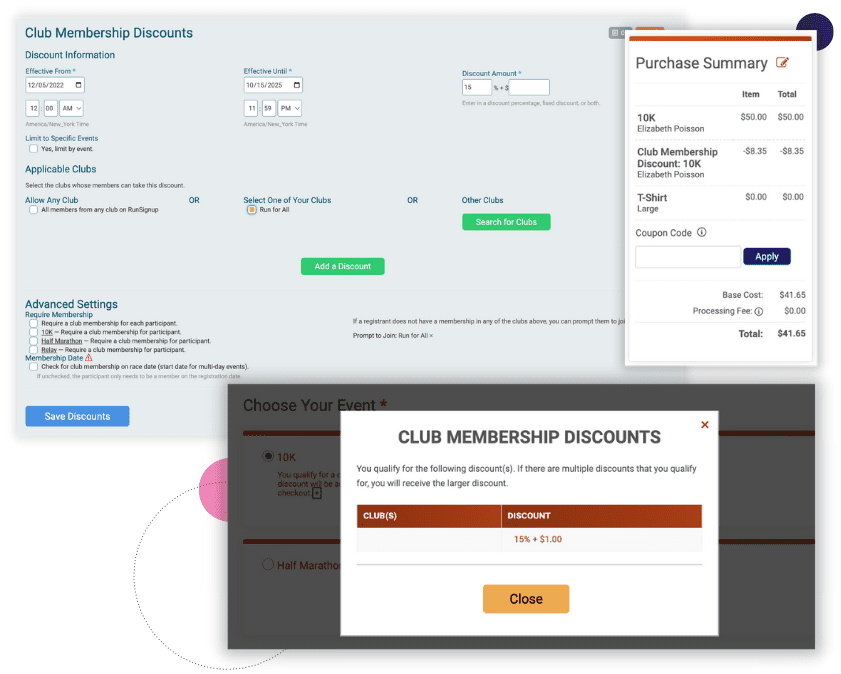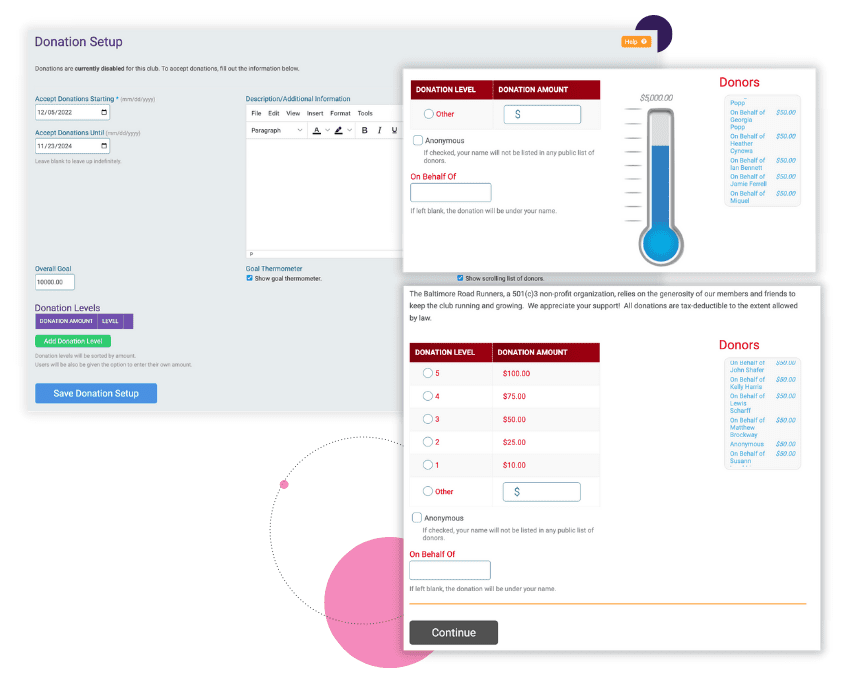 Donation Collection
Collect donations to support your club operations or fundraise for a local charity. Donation options include:
Ability to customize donation levels to reflect the impact of the donation
Goal thermometer to show progress towards your goal
Donor list to recognize and thank your donors
Sell Club Merchandise
Set up a simple online store for members to purchase club gear and accessories.
Easy setup with custom description and image
Ability to offer options such as size or color
Inventory tracking based on number of items available
Sell merchandise anytime on your website or offer it only during membership purchase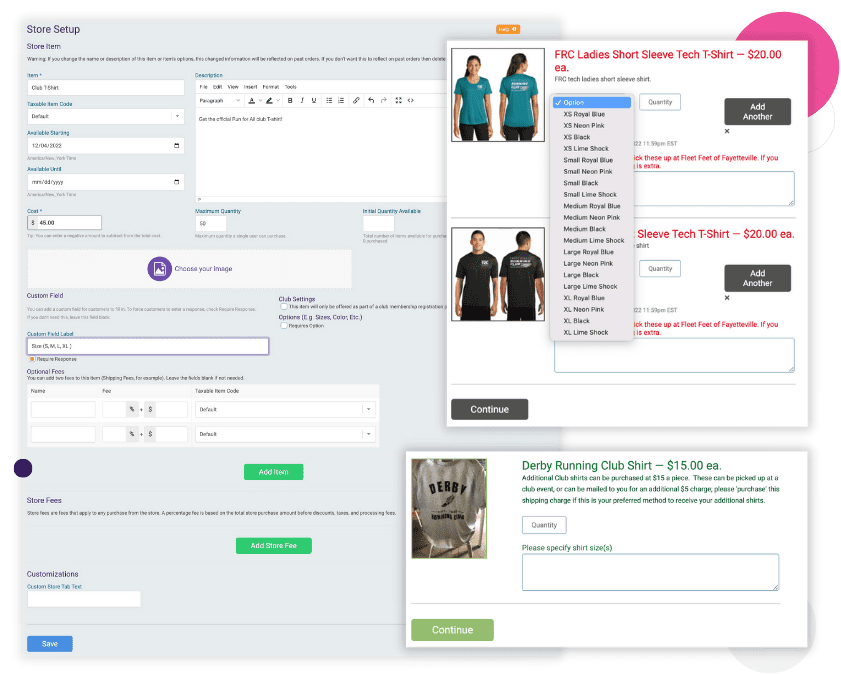 Additional Features For Running Clubs…
---
All the Latest Blogs on Running Clubs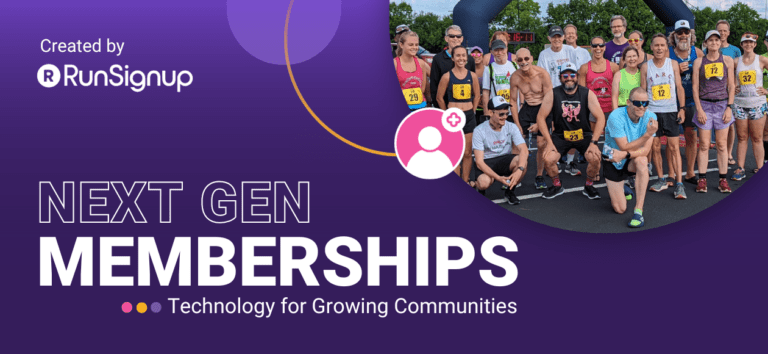 In March Jonathan Farrell attended the Road Runners of America Conference to give an early preview of our next gen Membership System. Jonathan is the brilliant lead developer for this project, a former running club president, has developed systems for clubs in…
Read More
Show More