TicketSignup for RunSignup Users
TicketSignup is a purpose-built ticketing platform for simple and complex ticket events. For RunSignup users, TicketSignup has the benefit of being built on RunSignup's reliable and secure technology core. Both platforms share free email, free event websites, free marketing tools, and easy-to-use Event Day Apps. Key advantages of TicketSignup include:
Use the same RunSignup login across all RunSignup & TicketSignup events
Use the same payment account across your events (or option to support multiple payment accounts per legal entity)
Free for the event organizer with the same processing fees as RunSignup and the same per-cart pricing
Volume pricing available for partners with more than 5,000 registrations and tickets (combined).
Ticketing and registration have similarities, but they aren't the same.
Registration is about PEOPLE
Registrations focus on each individual because of downstream activities like bib assignment and timing.
Login required to facilitate participant management options.
Requires personal information for each participant
Limited dates and options for each race
May include team options and peer-to-peer fundraising.
Ticketing is about TICKETS
Ticketing focuses only on the ticket purchase, with individual information typically less important.
No login required, with necessary ticket management options via email
Less information needed, or information needed only for the ticket purchaser
May include multiday options with many timeslots
Speed and efficiency are prioritized, with simple bulk purchasing
See How RunSignup Customers Are Using TicketSignup
---
Key Features of TicketSignup
Fast Purchase…
Take advantage of the moment of interest and get ticket purchasers through your checkout in minutes (or seconds).
Payment made easy with scan your credit card and Apple Pay options
No login required and all ticket management options available via email
Mobile optimized purchase path
Fast checkout purchase page with no required billing address to complete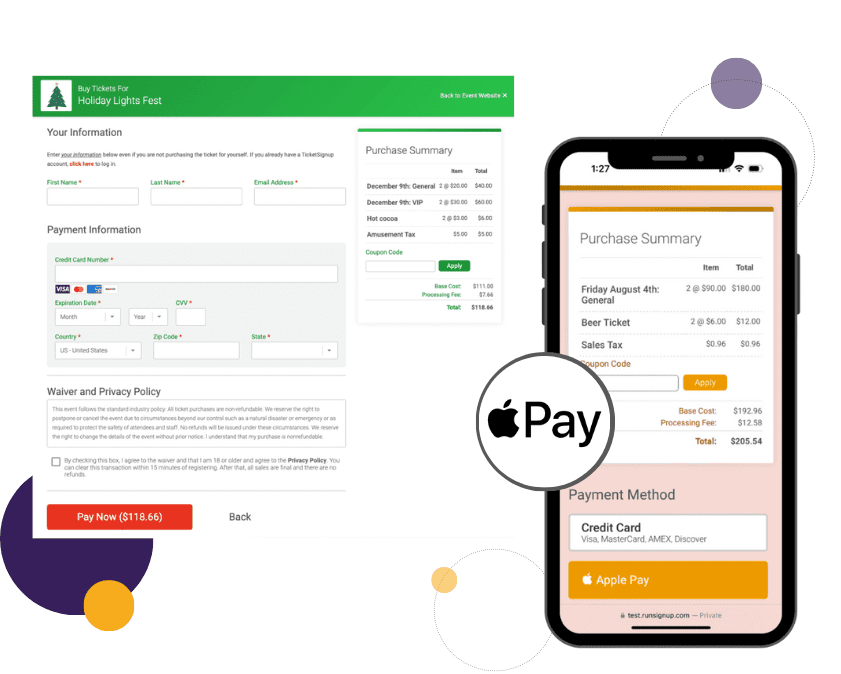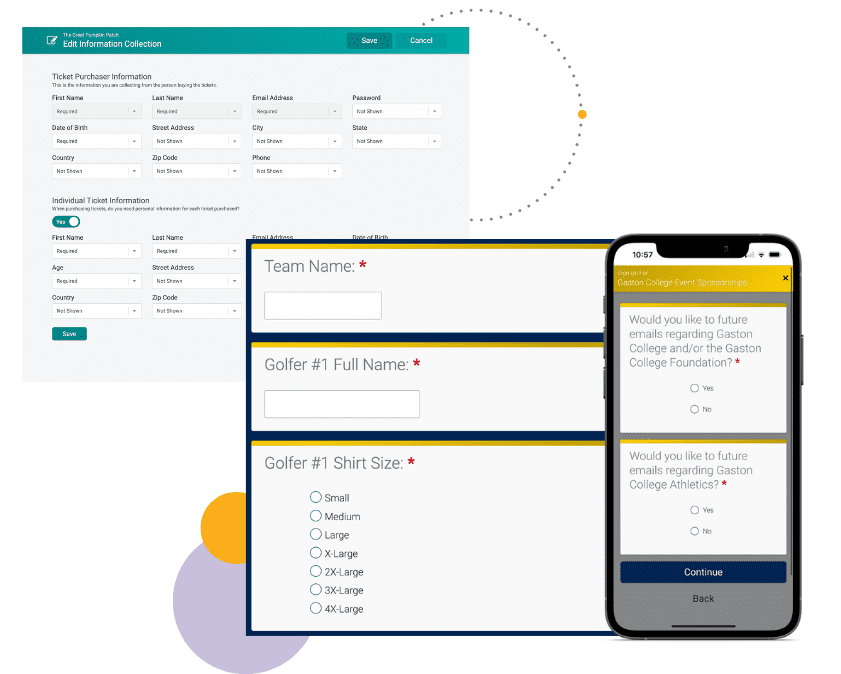 Collect Information
Keep your purchase path simple and intuitive while collecting all the information you need. Options include:
Collect basic information for each attendee or for ticket purchaser only
Add custom questions for any needed data
Ask for size information for any promotional giveaways
Require agreement on any waivers or refund policies
Free Marketing Tools
Attract new attendees and communicate clearly with a free event website, free email marketing, and integrated promotion tools. Options include:
Free email with unlimited contacts and sends
Free custom website (branded for you)
Automated referral rewards to encourage sharing
Social media pixels to track returns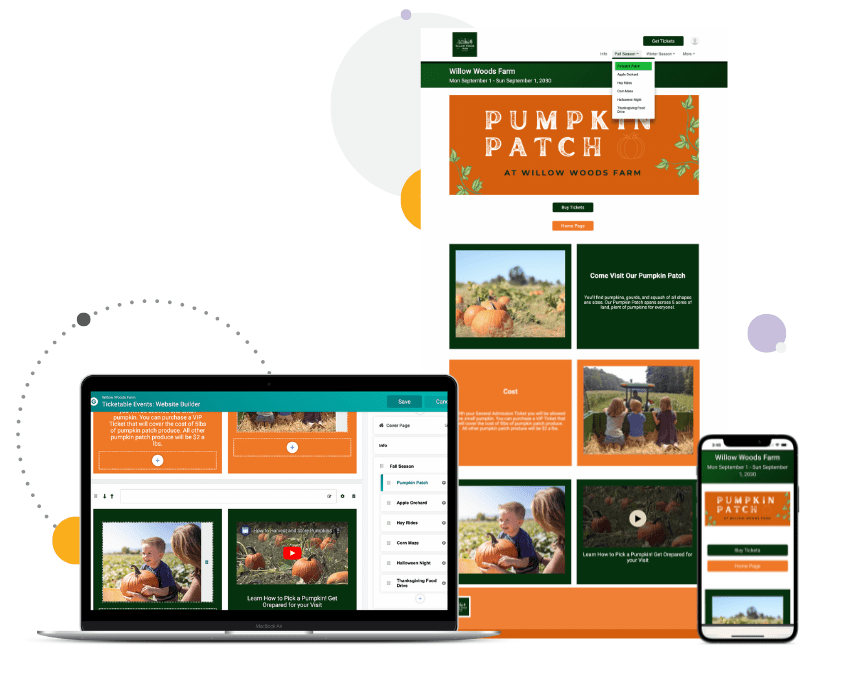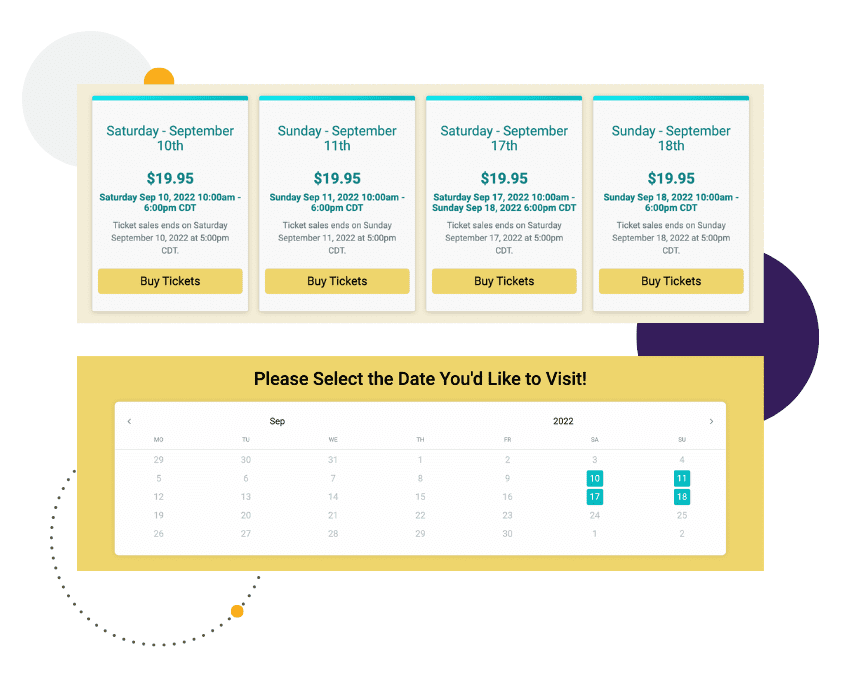 Multi-Day and Timed Entry…
Manage your flow of attendees with flexible options for multi-day and timed entry events. Options include:
Ticket grouping for easy view of available tickets
Calendar view of dates with available tickets
Event caps for each timeslot, each day, or across all days and times
Ticket transfer self-serve (for free or for a fee)
---
Popular Event Types Hosted on TicketSignup
---
All the Latest Blogs on Ticket Events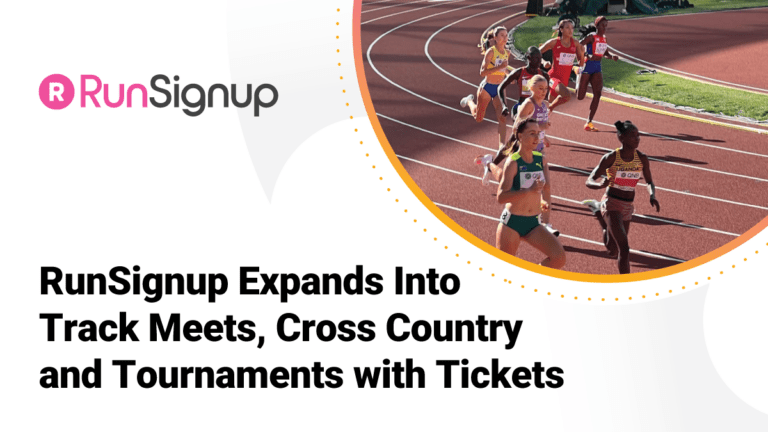 Events can now offer spectator tickets with RunSignup's TicketSignup technology. Timers and event organizers are able to use TicketSignup to sell tickets to spectators for track meets, cross country, and other sporting events like lacrosse tournaments and baseball games. TicketSignup leverages RunSignup's existing technology in the endurance event industry and offers an  easy-to-use yet comprehensive ticket platform to enable event organizers to start selling tickets within minutes. Already, meets and tournaments across the country are making full use of RunSignup's TicketSignup's free ticket event platform, including its point of sale and check-in app, free web builder and email marketing and communications solution. 
Read More
Show More