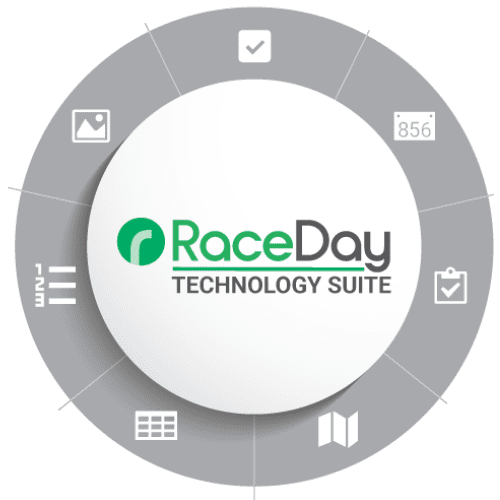 Using the RaceDay Technology Suite
Like all RunSignup tools for endurance events, the RaceDay technology suite is an open set of tools, meaning you can use all the ones that are right for your event without being contractually obligated to use them all. While many of the tools are available to both race directors and timers, make sure you always discuss your race day plans with your timer to ensure a seamless event.
RaceDay Technology Suite

RaceDay Registration
Maximize registrations with user-friendly on site registration options.
Go paperless and offer speedy registration on dedicated devices at your expo or packet pickup with On Site Registration that auto-logs out each registrant after they pay with card or cash
Provide more last-minute options by leaving online registration open until the gun goes off – and create signage with QR codes and easy-to-use quick text links to allow participants to skip the registration line by registering on their own mobile devices
Keep race morning moving with instant data syncing between registration, the CheckIn App, and RaceDay Scoring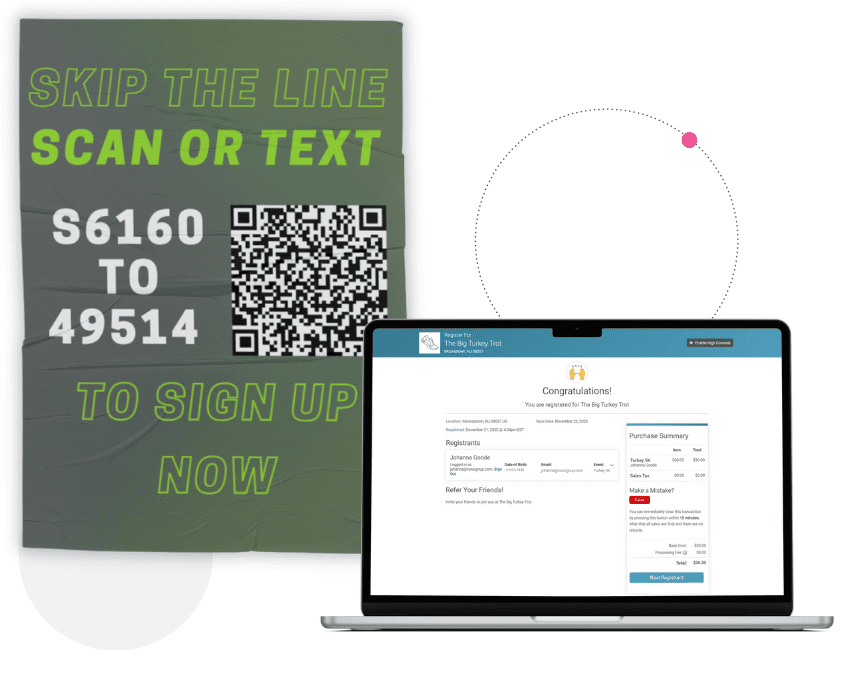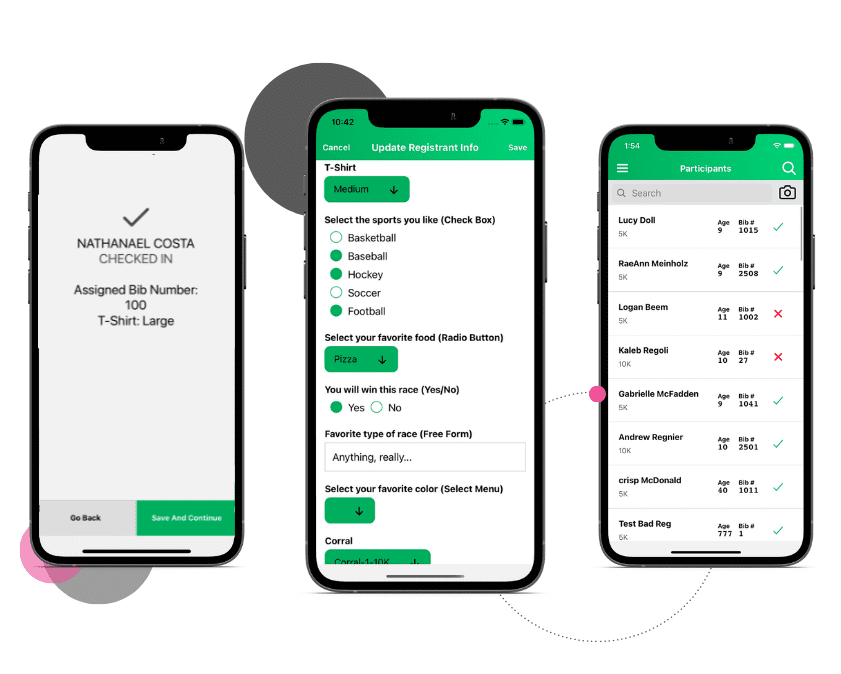 RaceDay CheckIn
Take advantage of everyone's favorite RunSignup tool, the RaceDay CheckIn App, to create a better race experience.
Check in participants in seconds through a QR code scan or intuitive search
Customize the information that shows in the app to ensure your volunteers have the exact data they need and prevent mistakes by limiting their access to make changes
Check in participants and volunteers within the same app
Sync data to RunSignup to ensure up-to-the-minute participant lists and bib assignments

RaceDay Results
Keep participants happy with comprehensive results that are searchable and dynamic.
Publish results to a dedicated Results page on your RunSignup dashboard via a variety of sources, including a direct upload from RaceDay Scoring, a CSV upload, a Dropbox upload, or a preformatted upload
Quickly load searchable results that can be filtered by division, and customize your results display to show or hide specific data points like age or city
Make results more accessible on site with leaderboards and kiosks
Send results notifications via email and text and connect results with RaceJoy
Virtual results platform also available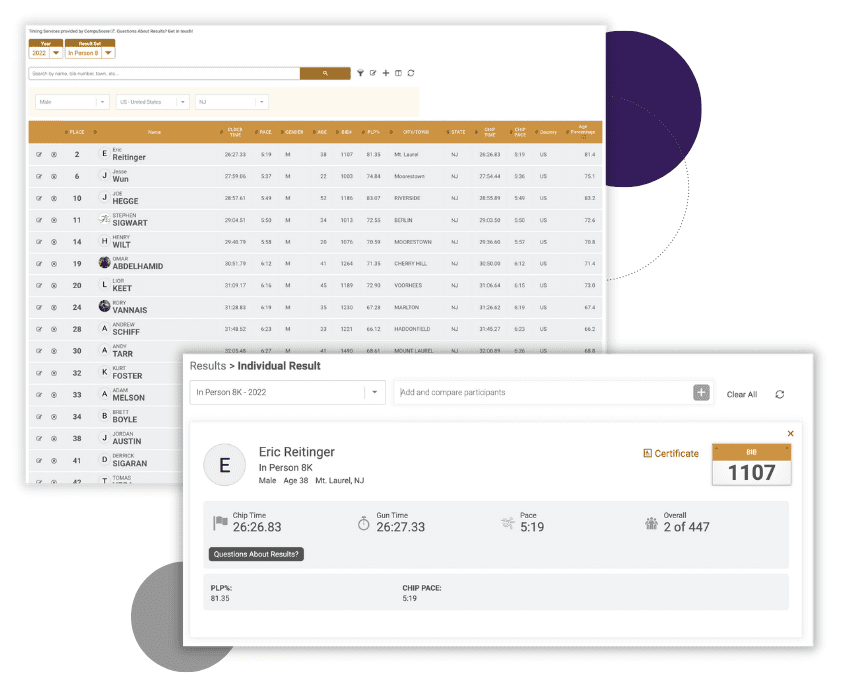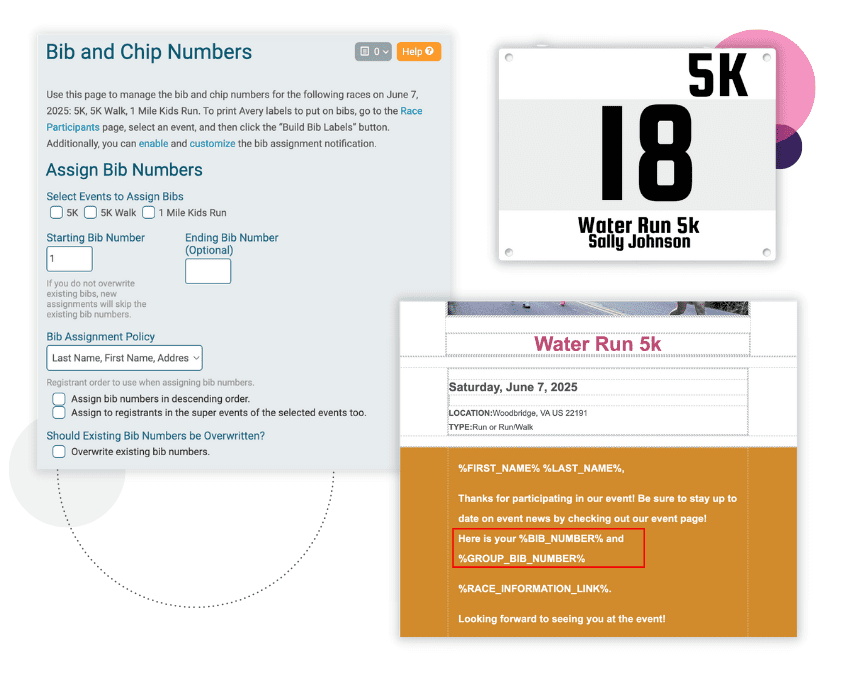 RaceDay Bibs
Clean data is the key to accurate results. Start off on the right foot with built-in bib management tools.
Set bibs to assign automatically at registration, in bulk after registration, or dynamically at bib pickup
Easily send out emails to participants with their bib numbers (if assigned in advance) or a unique QR code for check-in (if assigned dynamically)
Sync across RunSignup for timing, scoring, check-in, and accurate registration records
2.4% of 2022 Registrations Were On Race Day
2.6 Million Participants Were Checked In with the CheckIn App in 2022
78% of Timers Offer Services Beyond Timing

RaceDay Photos
Cultivate FOMO and bring runners back to your site with race photos stored directly on your race website.
Upload unlimited photos into customizable albums to allow for easy downloading and sharing to Facebook
Auto-tagging of photos via Tagily to ensure participants can find their photos
Tagged photos automatically show on individual results pages and within team pages
Add a watermark to photos for your race or your sponsor
Allow participant uploads to get everyone engaged in the photo game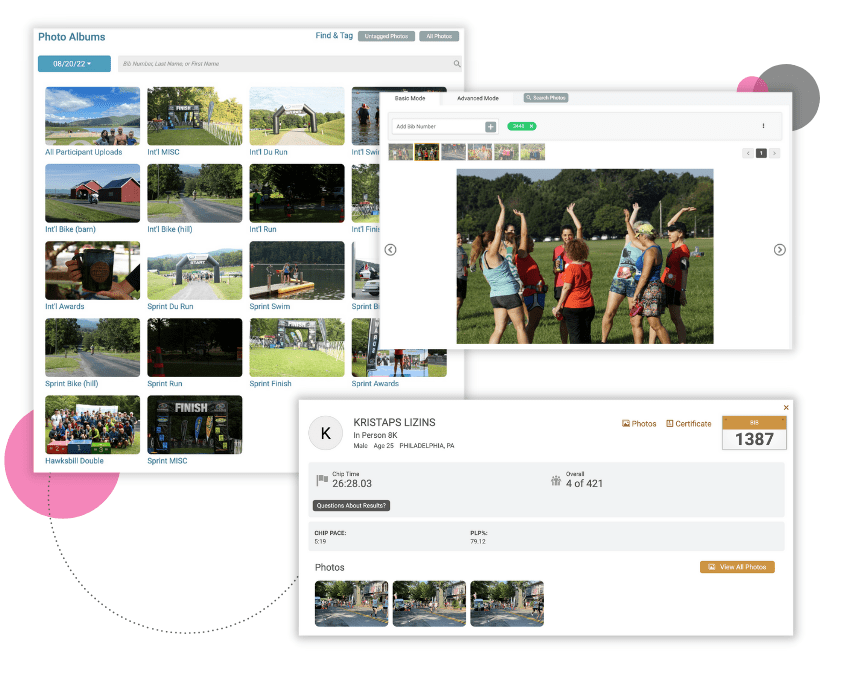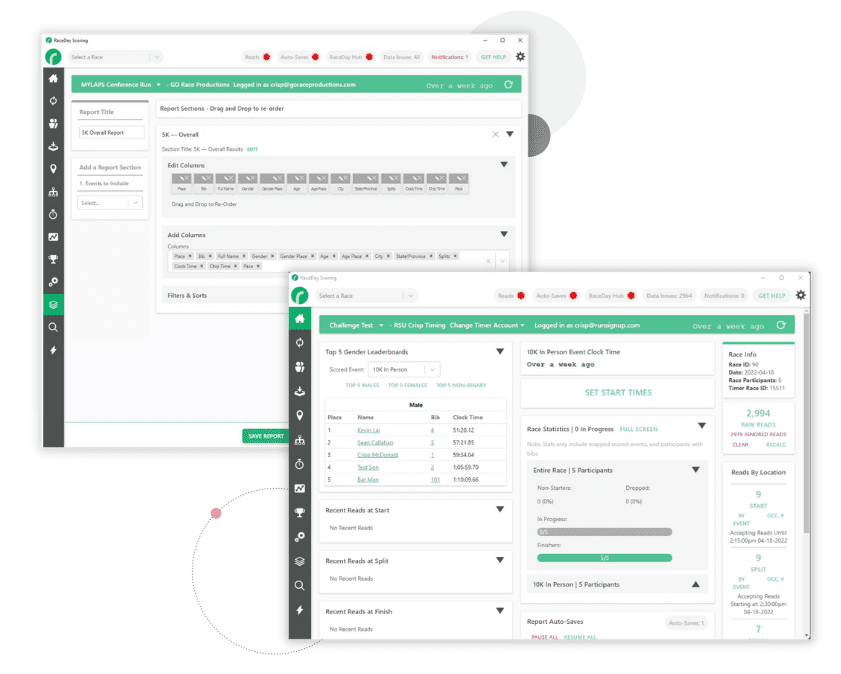 RaceDay Scoring
Take timing to the next level with RaceDay Scoring's next-generation scoring solution.
Compatible with all major chip systems, including MYLAPS, Chronotrack, RFID, Race Result, and more.
Advanced two-way sync to connect RunSignup participant data and RaceDay Scoring, with changes saved locally when you're offline (and all scoring taking place offline)
Real-time scoring dashboard and custom reporting and filtering
RaceDay Scoring support available 7 days a week, even on early race mornings

RaceJoy
Certified Timers can setup and provide RaceJoy runner tracking to your participants.
Offer real-time spectator interaction via custom cheers, near-me alerts, and participant tracking
Easily monitor participants on course, volunteers, and key race staff
Improve safety with SOS alerts, off-course alerts, and turn-by-turn directions
Create a custom audio experience for a more dynamic event
Showcase sponsors for additional sponsor value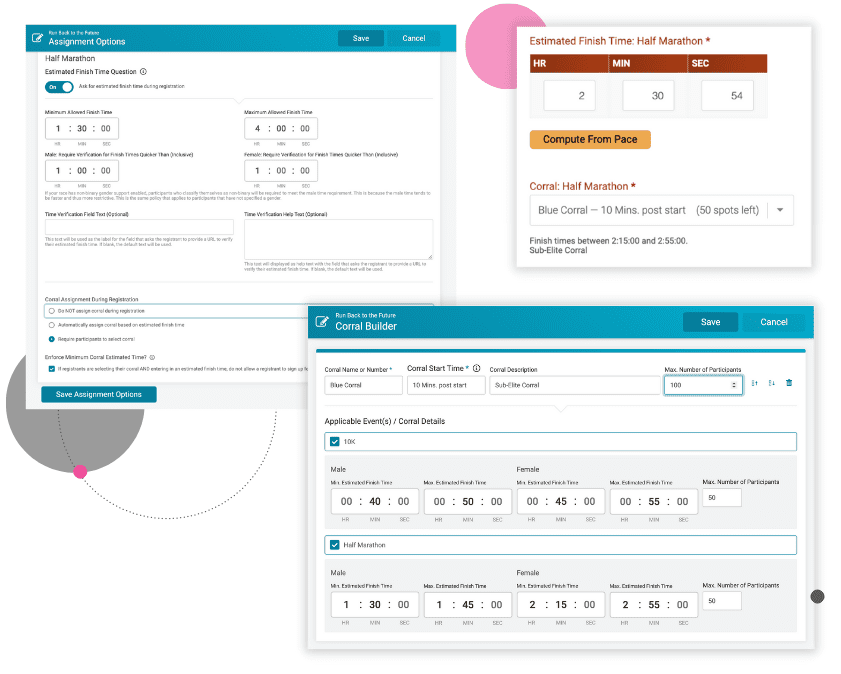 RaceDay Corrals
Organize your participants and keep your race day flow intuitive with a build-in corral management tool.
Syncs with the entire RunSignup platform for scoring, timing, check-in, and personalized emails
Set to assign automatically by estimated finish time at time of registration, assign later, or upload assignments via CSV
Built-in tools to help you estimate and build your corrals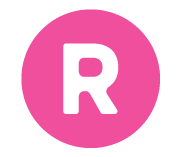 Partner Program
Do you manage over 5,000 paid registrations per year or process over $200,000 annually? Our Partner Program is designed to help you manage multiple events with a higher level of service, and revenue-sharing options.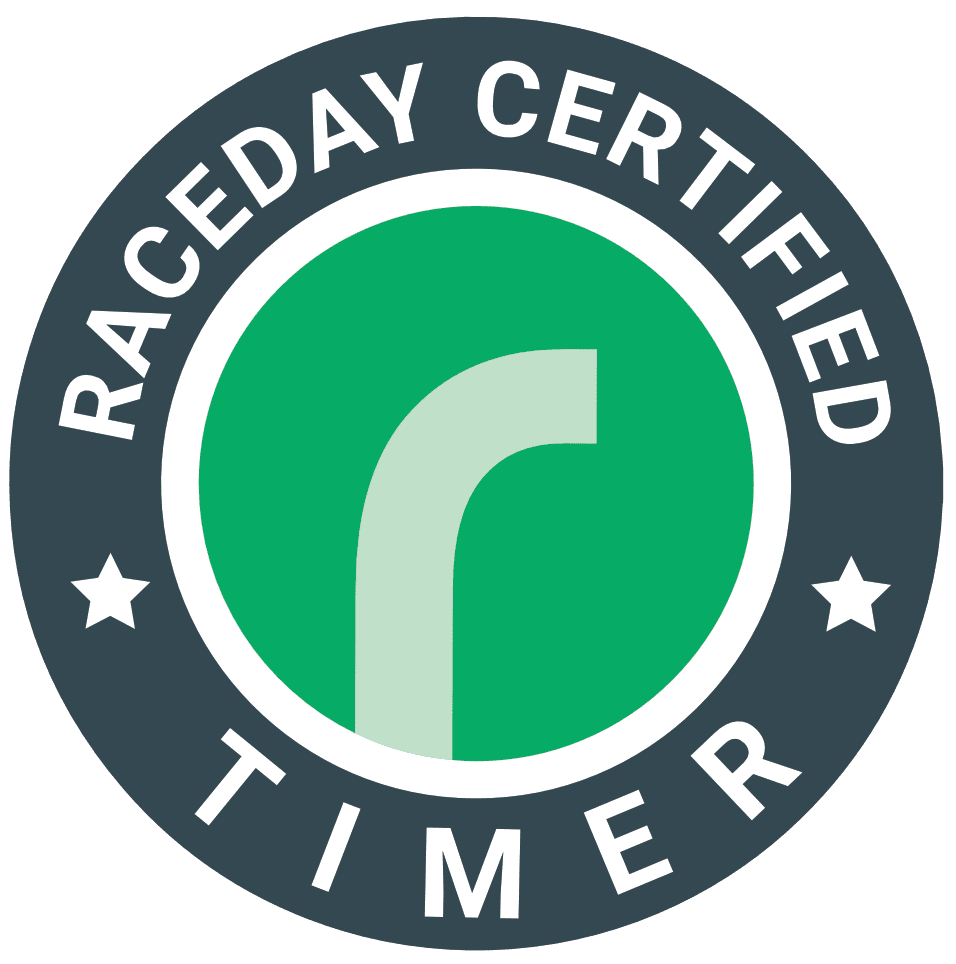 RaceDay Certifications
Attend one of our live RaceDay Certifications or catch up with an on-demand version to learn how to implement RaceDay Scoring, RaceJoy, RunSignup Registration, the RaceDay CheckIn App, and RaceDay Photos. Email us for more information about upcoming live or on-demand certification.
Need a Lightweight Timing Solution?
Check Out the Mobile Timing App
The RaceDay Mobile Timing App is designed as a free and easy solution for timing small races and as a backup for timers of chip-timed events. This is ideal for timing smaller events such as ultra distances, track and field, cross country, running, or cycling and water events. The app can integrate with RunSignup's results to have scored results displayed in real time.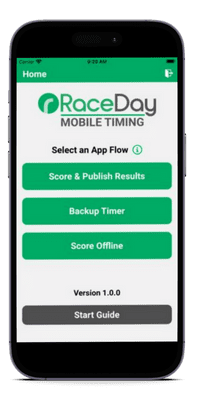 ---
All the Latest Blogs on RaceDay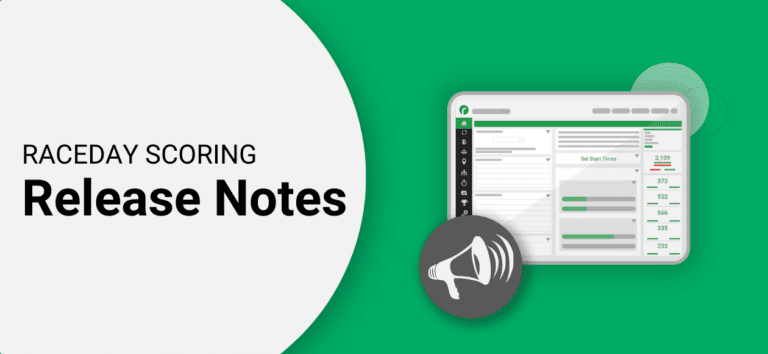 Feature Updates Updated RaceDay Hub Announcer Kiosk Window to show settings immediately after launching. We've noticed that people often forget to adjust the Timing Locations displayed in the announcer window until after reads have already been displayed in the window. To address…
Read More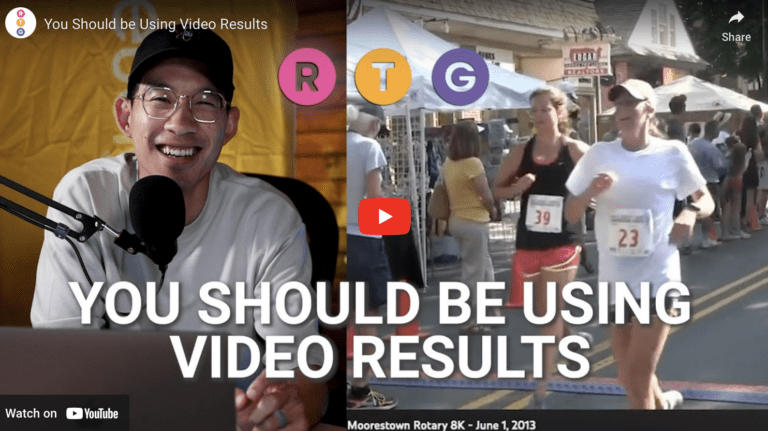 Race organizers and timers can easily add to the race experience by providing video results. This is where a race participant's result links to a YouTube video capturing the moment they cross the finish line. This adds an exciting dimension to the race experience by allowing participants and spectators to relive those important finish moments.This unique feature often goes underutilized, but it is easy to set up within RunSignup's platform. This video provides a quick tutorial on how to set things up.
Read More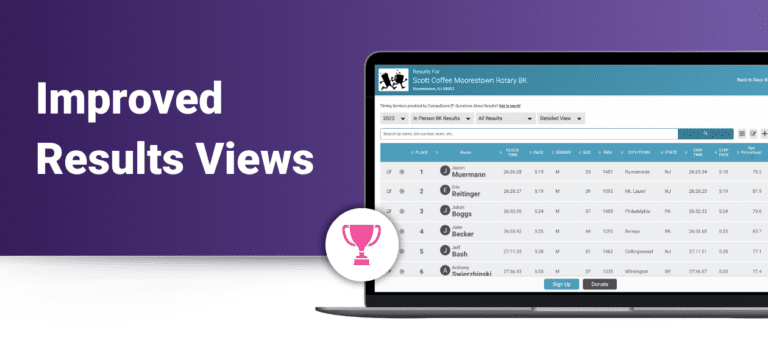 We have made a number of nice improvements to the Results page for race websites, as well as added control of the display during race setup. The features include: Clearer Choices for Viewers This allows for quicker picking of which result year…
Read More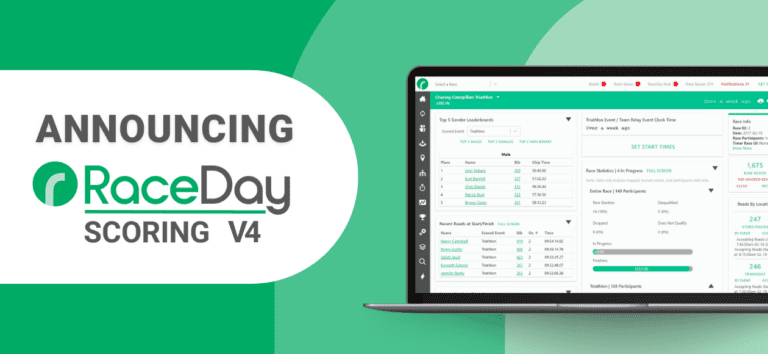 PRODUCT ANNOUNCEMENT We are very excited to announce RaceDay Scoring version 4.0! Designed for today's timers, RaceDay Scoring is a powerful scoring software that has become the go-to solution for scoring and providing official race results at endurance events nationwide, including running,…
Read More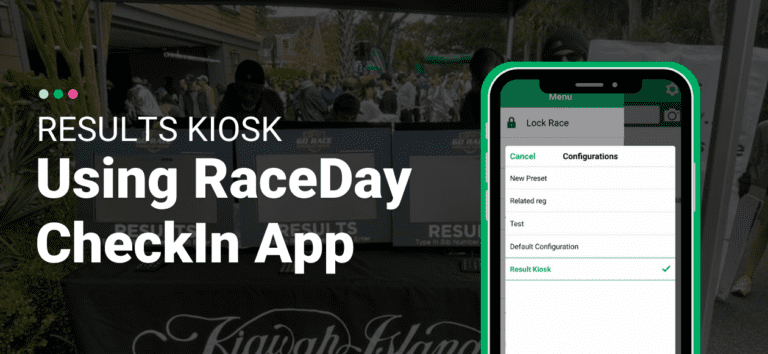 One of the new ways events can use the RaceDay CheckIn app is to provide results to participants at the race site. Events can use the app as a dedicated Results Kiosk enabling participants to access their own results effortlessly. Participants can access their performance data by scanning their bib number or doing a quick bib lookup using a number pad. 
Read More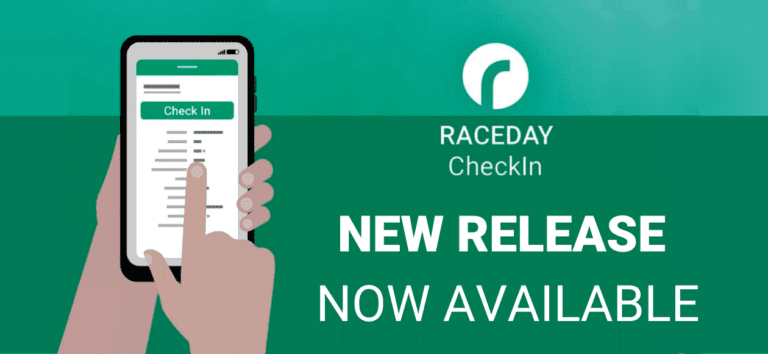 New release of RunSignup's RaceDay CheckIn app is available. Key improvements include ability to sign for multiple participant waivers, automatic timeout to View Results feature, configuration setting to auto show camera in kiosk mode, and multiple bug fixes.
Read More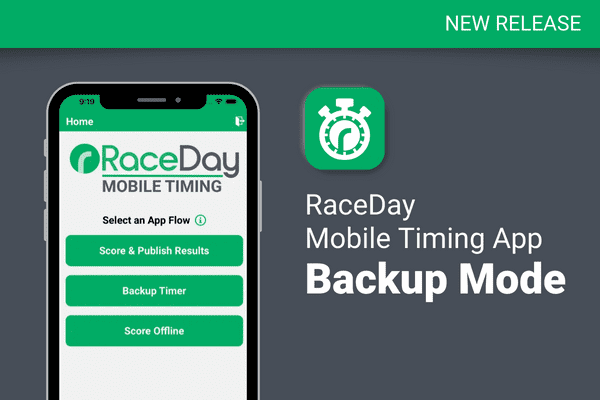 With our latest release of the RaceDay Mobile Timing App we are now offering "backup mode" for timers. RunSignup's free Mobile Timing App is a timing product for smaller or remote events and a backup solution for chip-timed events. Through the convenient…
Read More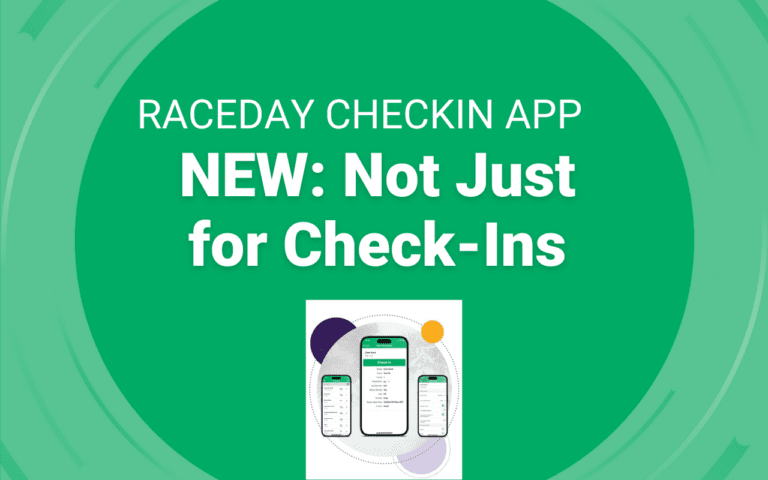 We are excited to share the latest new features of the RaceDay CheckIn app. This includes the ability for events to use the app as a dedicated Results Kiosk enabling participants to access their own results effortlessly. Moreover, the new Kiosk Mode, coupled with the enhanced capability to access, modify, and add participant data, now empowers event organizers to utilize the RaceDay CheckIn app for a wide range of scenarios beyond check-ins. 
Read More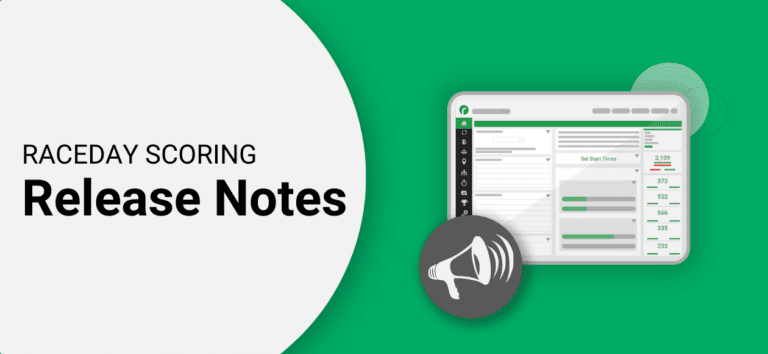 Feature Updates Made non-HTML custom headers centered in print and print preview exports. Prior to this change, Reports that were using a Custom Section Header would be left justified in print and print preview exports, but center justified when viewing the report…
Read More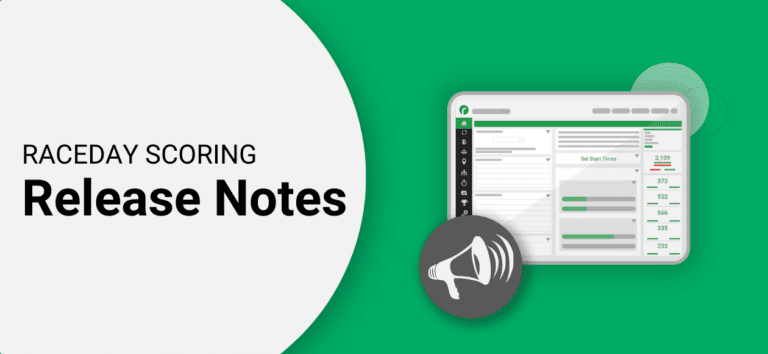 Feature Updates Added Last Completed Segment Time and Cumulative Time Fields. These will be especially useful for events with many segments as an easy way to track progress using a single field. This in combination with the Last Completed Segment column could…
Read More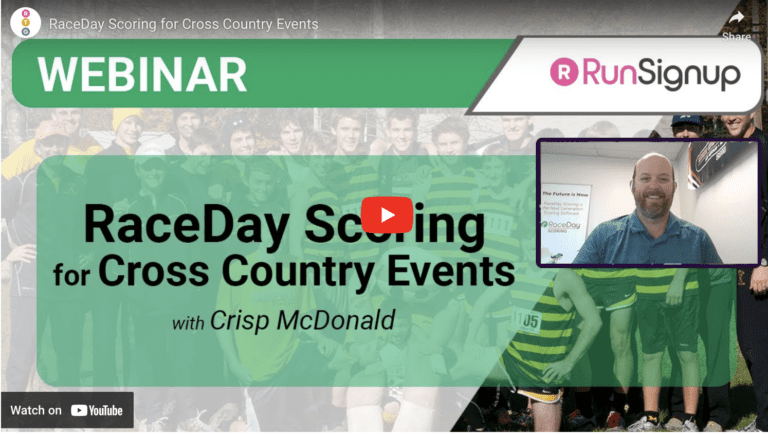 This recorded session provides an introduction and overview on how to use RaceDay Scoring's cross country scoring functionality. It is a great resource for timers currently using RaceDay Scoring and wish to prepare for timing their cross country events. This 30 minute webinar covers everything from definitions and settings related to cross country to team scoring to generating reports for cross country events.
Read More
Show More