Timer Certification Program
RunSignup's Timer Certification Program is designed to provide timers with in-depth training on key products and features that timers can then use as a competitive advantage with their timing services. This free program helps with the traditional core timing services and branches out to other ways timers can extend their value for their events.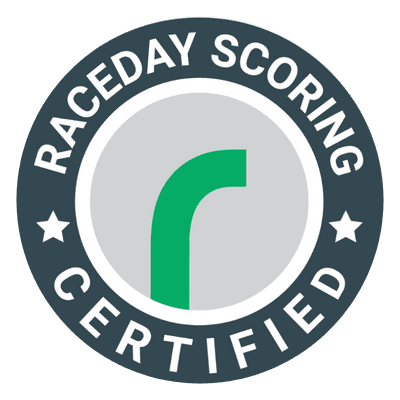 ---
RaceDay Scoring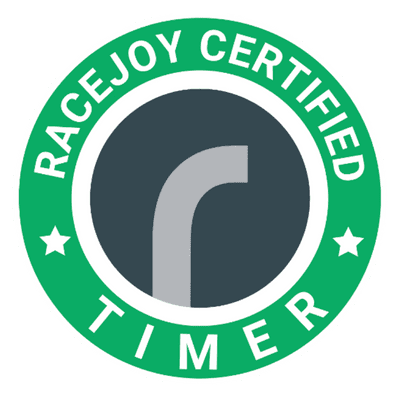 ---
RaceJoy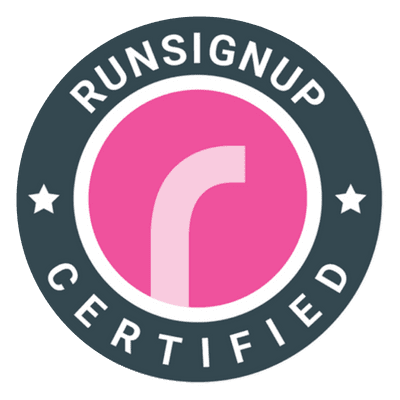 ---
RunSignup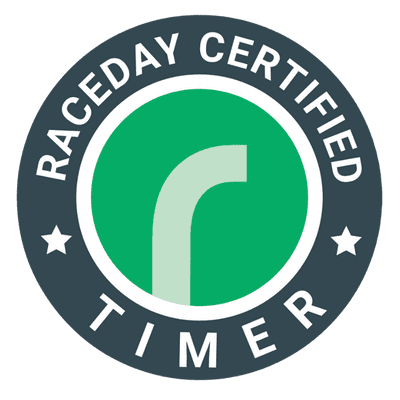 ---
RaceDay CheckIn
There are four unique certification courses available. Each one is now available as a recorded training session and you can complete the course at your own time and pace. Once you complete the course, your certification status will be reflected in your RunSignup timer account and you will receive an official certification badge that you can use in your marketing and communications.
Start Your Certification
RaceDay Scoring Timer Certification
RaceDay Scoring is RunSignup's scoring solution for timers and the planned replacement for The Race Director. This course provides introductory level training to backend setup, troubleshooting, and reporting capabilities. If you would like more in-depth training, please schedule time here for one-on-one guidance.
Use these files: Participant List and Chip Read File.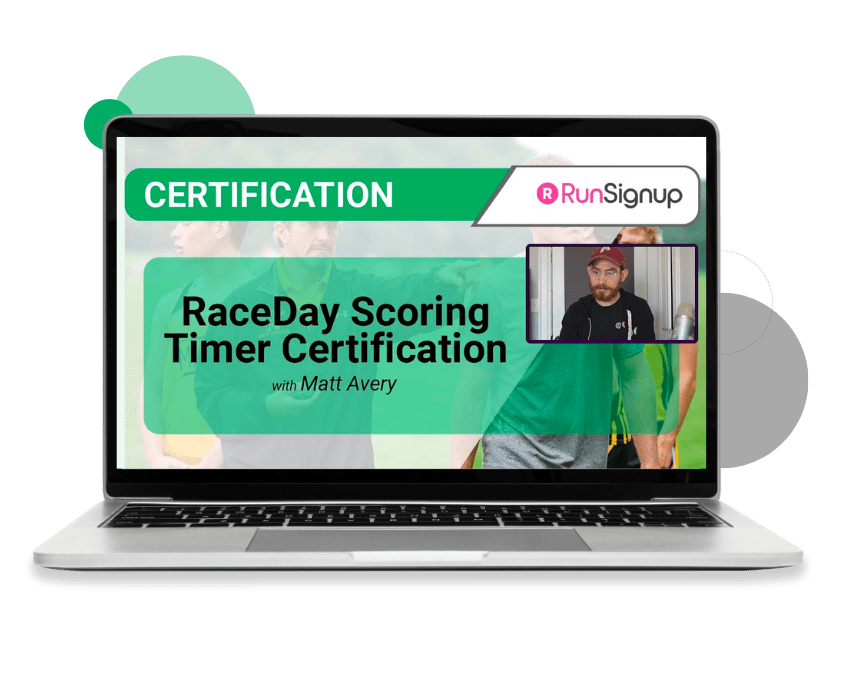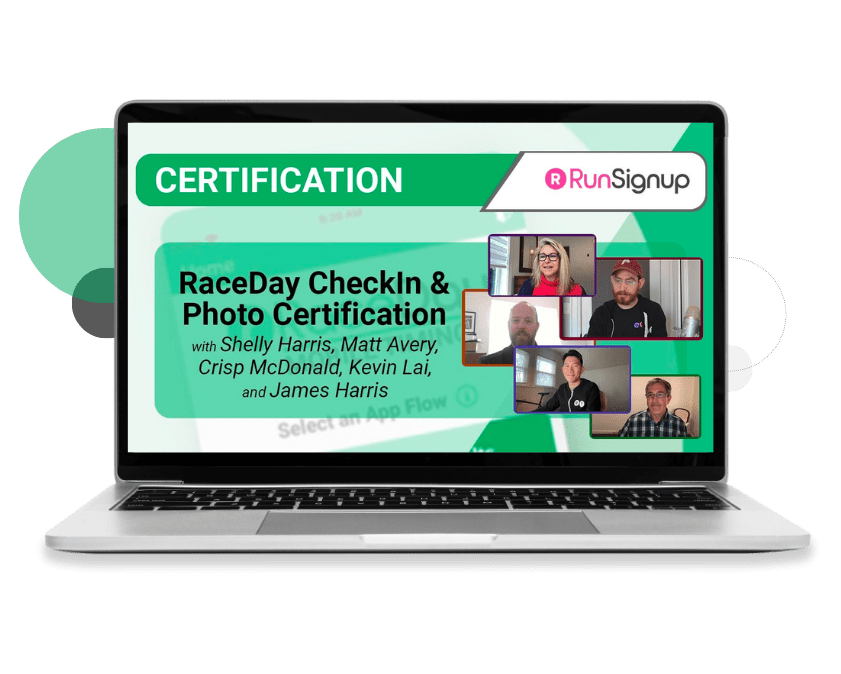 RaceDay CheckIn Certification
This is a newly launched timer certification course that covers RunSignup's very popular RaceDay CheckIn app and RaceDay Photo solution. Both products are free for RunSignup events and timers. This session covers how to set up configurations and presets on the backend so that events are able to have an efficient packet pickup. Training is provided on both the participant and volunteer check-in capabilities. The course ends with training on how to use the photo capabilities for uploading race photos – no photographer required.
RaceJoy Timer Certification
RaceJoy is RunSignup's participant tracking and race day mobile app. It is available exclusively through RaceJoy Certified Timers and timers receive a special pricing arrangement so they can offer RaceJoy as an additional service and have another revenue stream for their timing business. This session dives deep into map building and backend setup of RaceJoy along with additional customization options.
Note: If you would like to be certified in RaceJoy, please email info@racejoy.com and request access to the course map.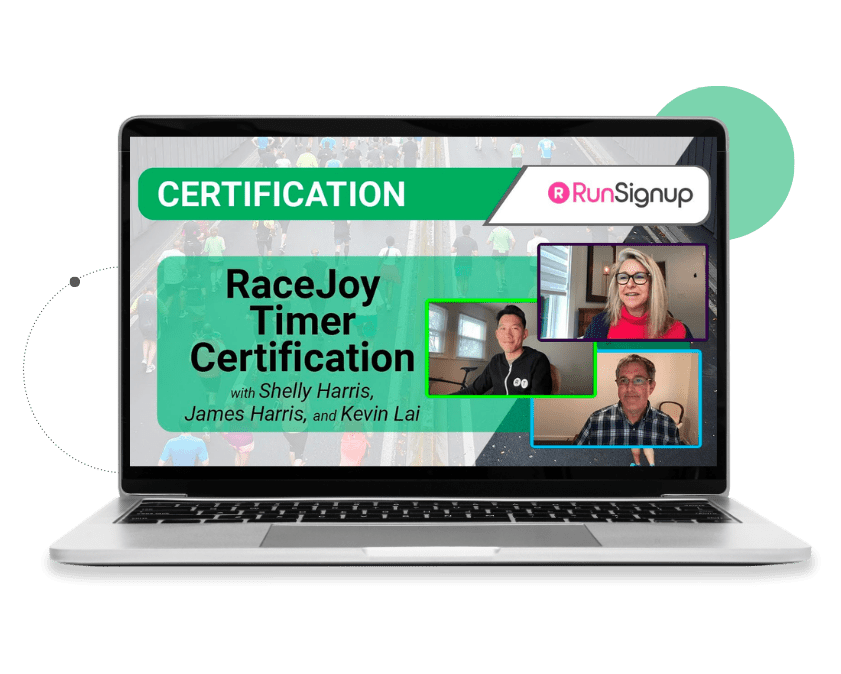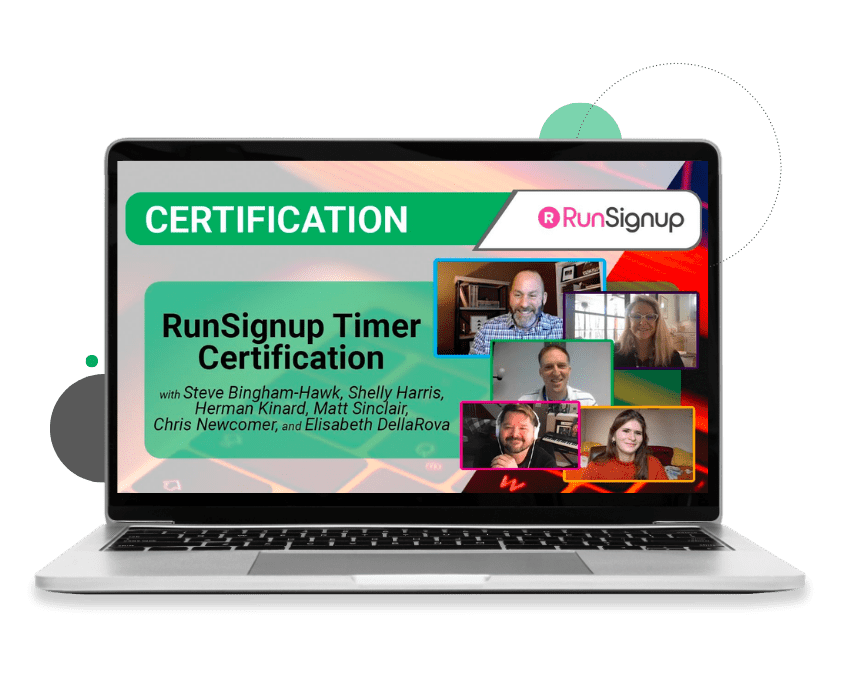 RunSignup Timer Certification
The purpose of this course is to provide timers with training on RunSignup's registration and marketing tools so that timers can help events with their registration setup and guide them on ways to increase registration numbers. The session also touches on fundraising tools – a key element to most endurance events – and provides an introduction to RunSignup's adjacent ticket solution. Timers receive a special RunSignup Certified Timer badge and certification status.
Most Recent RaceDay Blogs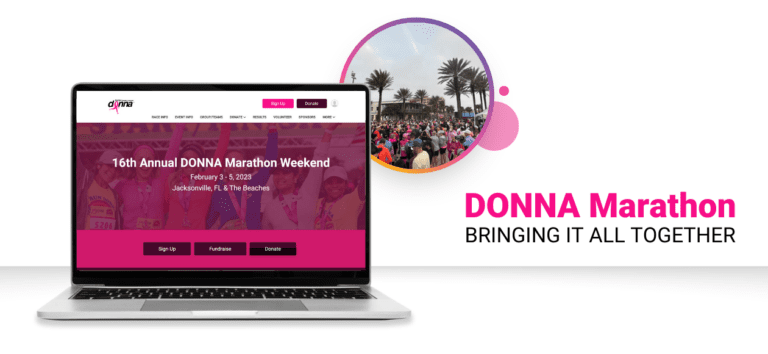 2023 was DONNA Marathon's first year using RunSignup's registration and we were impressed by how much the event adopted many of the features and technology available not only with RunSignup's registration, but with our RaceDay tools, fundraising capabilities, and even our Ticket platform. Given their multifaceted approach, we thought other event organizers could benefit from an understanding of how using the various capabilities can come together.
Read More
Show More