Basic Registration Fields
The most basic information collection for registrants defaults to the fields on the right. If you don't need any of these pieces of information, you can de-select them from Step 3 of the Race Wizard (under "Registration Options") or by navigating to Race >> Registration >> Dates, Pricing & Options.

Note: If you want to change the gender options available in registration you can find that in Step 1 of the Race Wizard.

---
Registration Questions
If you need more information about your attendees or purchasers, Registration Questions allows you to ask just about anything. For each custom question you can choose a style:
Free form for short open ended questions
Check Boxes for multiple options where more than one can be selected
Radio Buttons, Yes/No, and Select Menu for multiple options where only one can be selected
Time Entry for questions where only time-formatted answers are accepted
Essay for long open-ended answers

Registration questions can be further customized with thumbnail images, additional details and an alternative layout that shows the additional details above the question responses for an easy-to-understand process for your registrants. You can ask questions of every registrant or just once in a transaction, or you can further limit who sees the question by asking only registrants in specific events or only captains of groups/teams.
Question Logic
Questions get a little more granular with Question Logic. This allows you to ask a question based on the response to an earlier question.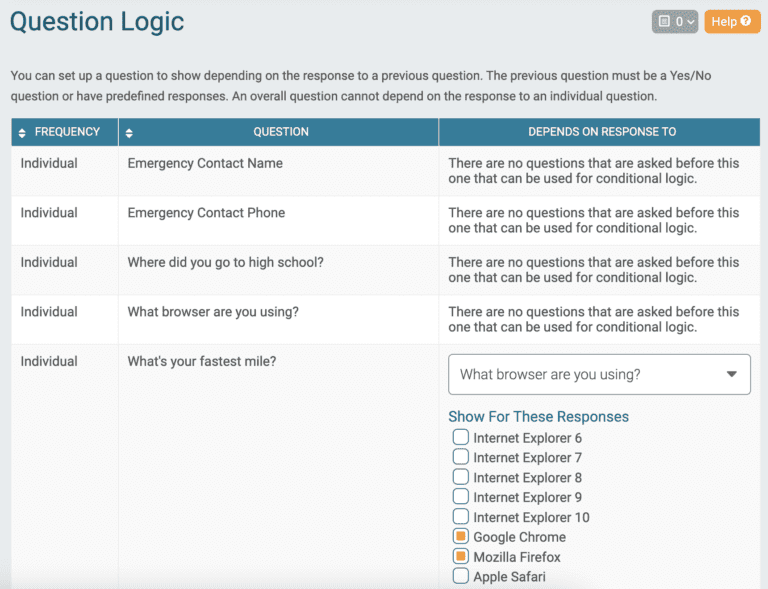 Standard Questions
When setting up your registration questions, there are a few "Standard Questions" you can add (these are not automatically included). By adding the standard question instead of creating a new question you can save your registrants a little time – previous responses to Standard Questions will be saved in a participant's profile and auto-filled during registration.

---
Data Collection for Unusual Needs
While many (if not most) races will have some use for registration questions, there are a few tools for data collection that most races will never need – but for the events that do need them, they're extremely important.
Sensitive Data Collection
If your race need to collect highly sensitive information such as a drivers license number, passport number, or social security number, this feature allows sensitive data storage using 4096-bit RSA encryption. Admin approval from RunSignup is required to enable.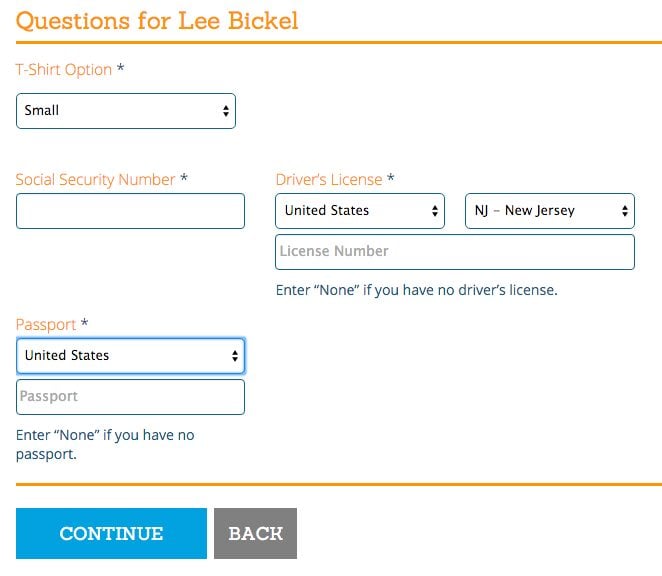 ---
Registrant File Uploads
This feature enables races to allow or require registrants to upload files during registration. This can be used when an event requires something like a printed permission slip, result verification form or another offline document. Note: there is no bulk download or report. Do not enable without first discussing your needs with your account manager.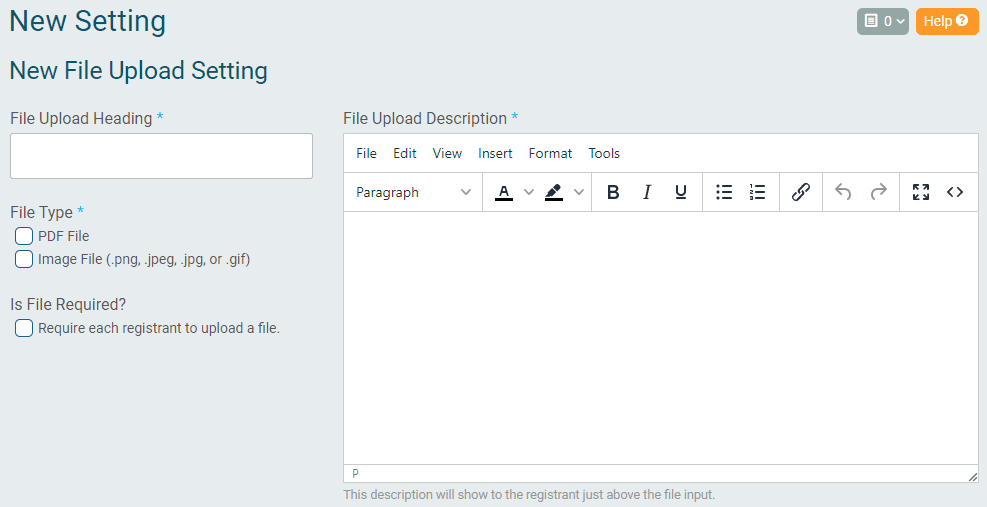 ---
All the Latest Blogs on Information Collection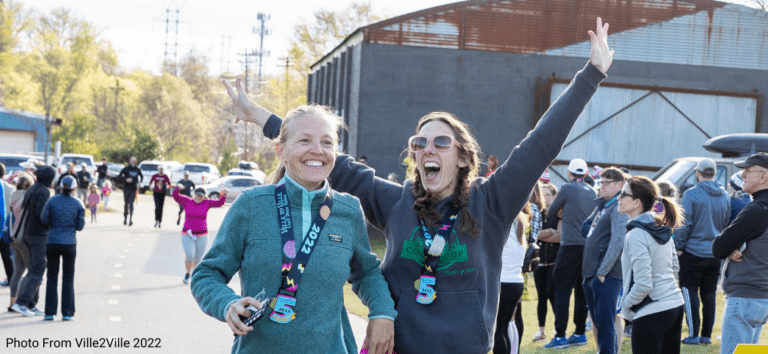 We have added a powerful new capability to custom questions – having a unique answer. This is very useful for races who want to specify which participant is doing each leg – for example Bob is doing leg 1, Jeff is doing…
Read More
Show More