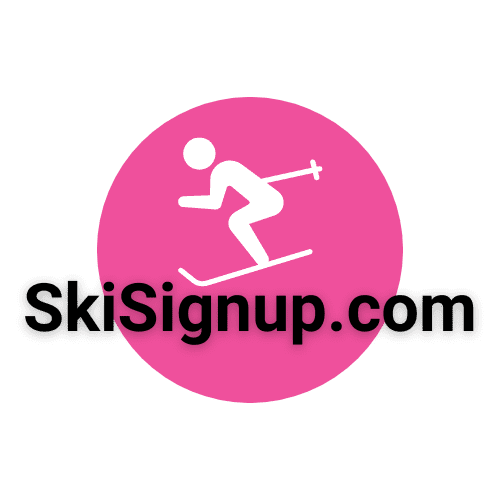 Brand Your Website for Ski Events with SkiSignup
Did you know that you can use the alternate URL of SkiSignup.com for your event? No extra steps are required: with our Single Sign On System for multiple brands, the race you create can be accessed from either RunSignup.com/MyRace or SkiSignup.com/MyRace. The functionality is the same, but the branding is perfect for your event.
Technology for Ski Events…
RunSignup makes event registration easy, sure. But we're also here with free technology to help you manage your event business and race operations from conception to execution. All ski events include:
---
Key Features for Ski Events
RaceDay Tools
On-site logistics are key for any triathlon. Make the experience seamless with the RunSignup RaceDay Suite, including:
Bib Management with flexible options to assign your bibs at registration, import your bib numbers, or allow for dynamic bib assignment on-site
On-Site Registration makes it simple maximize participation with a streamlined process for race day registrations
RaceDay CheckIn App eliminates lines and ensures speedy check-in of all your participants.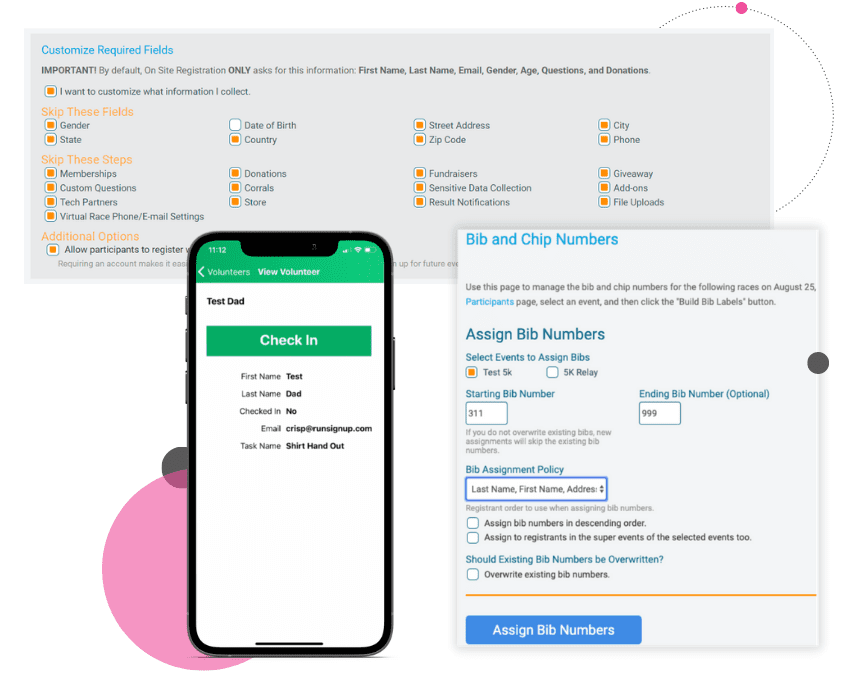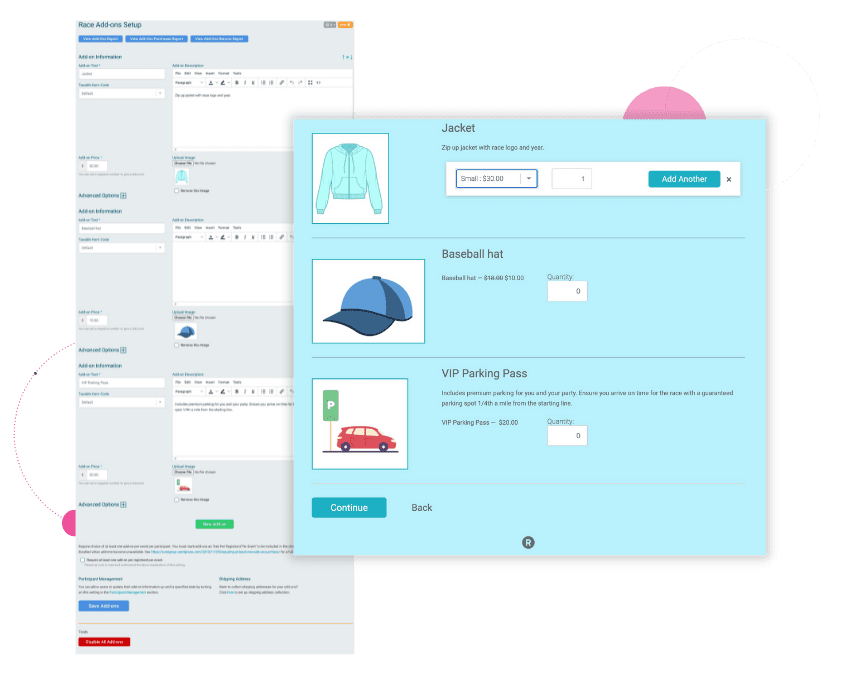 Merchandise Sales
Increase revenue and build your brand with merch for your event.
Offer giveaways (like t-shirts) with option selection (like size) and integrated inventory management and a giveaway estimator tool
Sell upgrades and premium merch through add-on items suggested in registration
Create a store for merchandise you want to sell during and outside of registration
Multiple Waivers
RunSignup has robust waiver options to ensure you (and your venue) are protected.
Select your criteria for signing, including everything from a simply checkbox to entering a full name and date of birth.
Opt to require each registrant to sign their own waiver and send via email if the person completing registration is not the registrant
Add and require multiple waivers to cover your organization, your venue, and any other parties that require their own waiver
View time-stamped waiver versions to verify signing.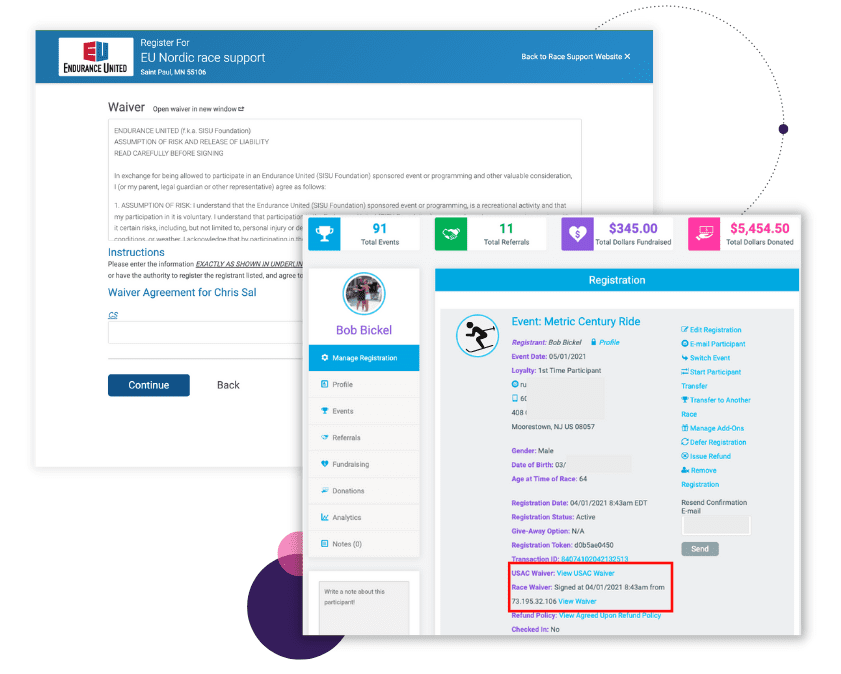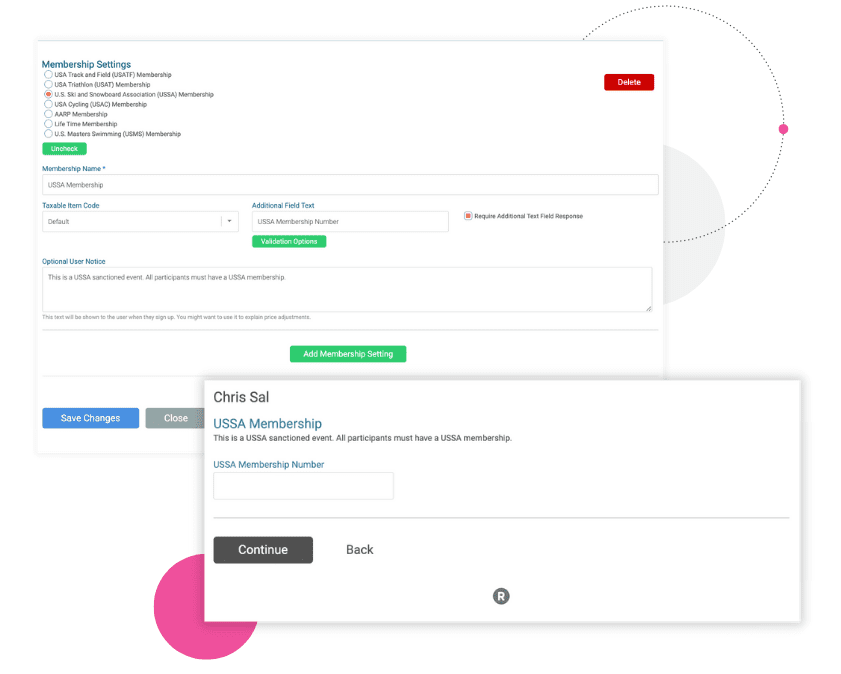 US Ski & Snowboard Association Integration
Need to validate US Ski & Snowboard Association Membership? We can automate that.
Ask registrants to provide their USSA Membership number during registration
Invalid number formats (I.E. incorrect length of number) will be rejected for correction
Numbers that appear valid will be accepted and a report is generated to show matches and mismatches for the event director to follow up