Picking the Right Team Type for Your Race
RunSignup has three different places you can enable a team option. This page will focus on the options within standard groups/teams, but your first step is to review the differences between groups/teams, fundraising teams, and corporate teams and make sure you're setting up the right one for your event.
Key Features for Groups/Teams
Flexible Setup
Enable teams that meet the unique needs of your event.
Allow or require team creation or joining within the registration path or after registration
Create open team options or restrict your teams by gender, size, or age ranges
Option to allow or require passwords for team joining
Team captains with edit capabilities and reporting access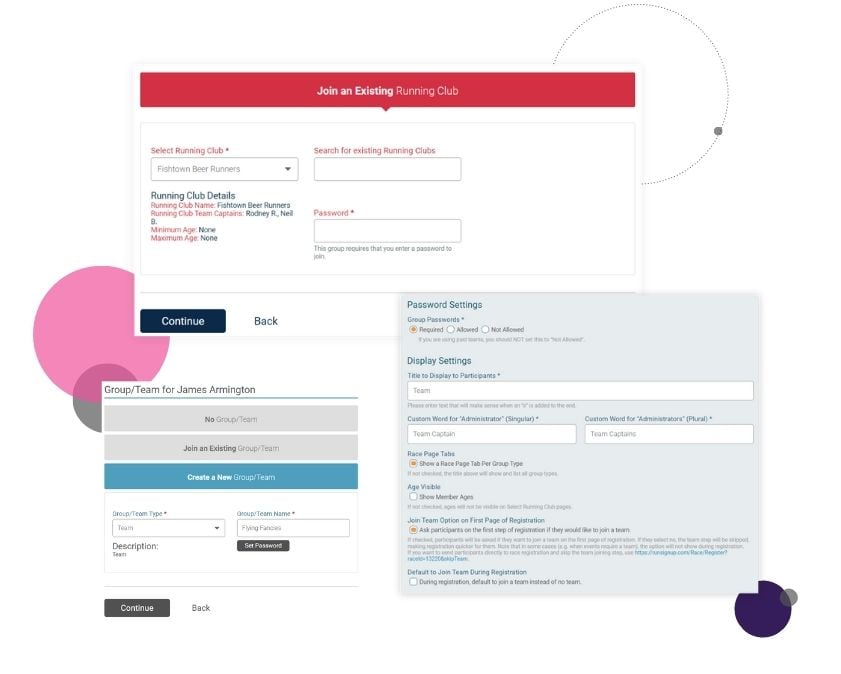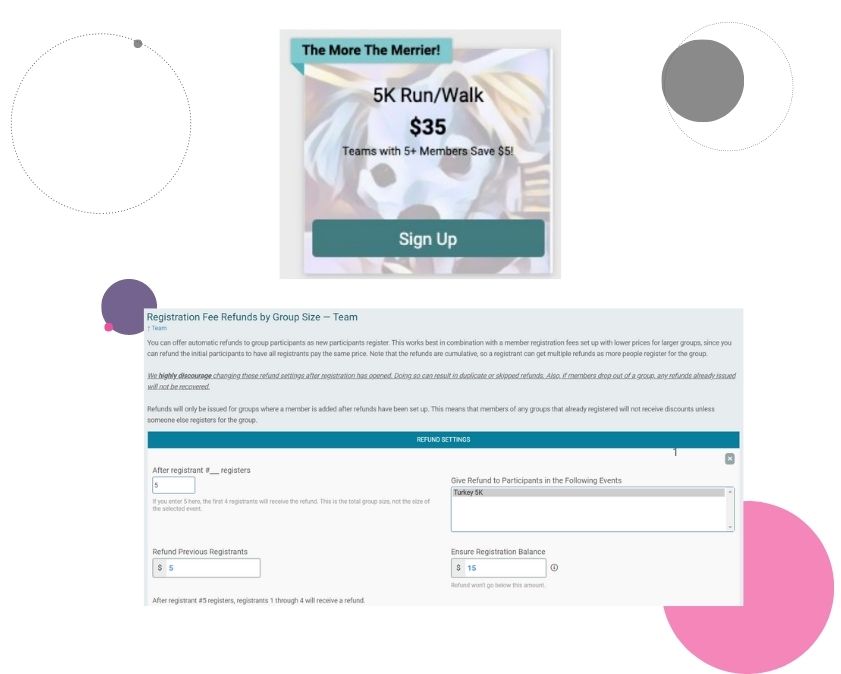 Incentivize with Pricing
Encourage and reward team joining with creative team pricing options.
Offer a discount when teams reach a pre-determined size, with automatic refunds for participants who already joined the team
Charge a setup fee for each team as an option to customize pricing
Promote Your Teams
Promote your team options to drive more social registrations.
Customize your website with custom content and displays on your cover page
Add text to your confirmation email promoting team benefits
Enable registration follow-up emails that promote team sharing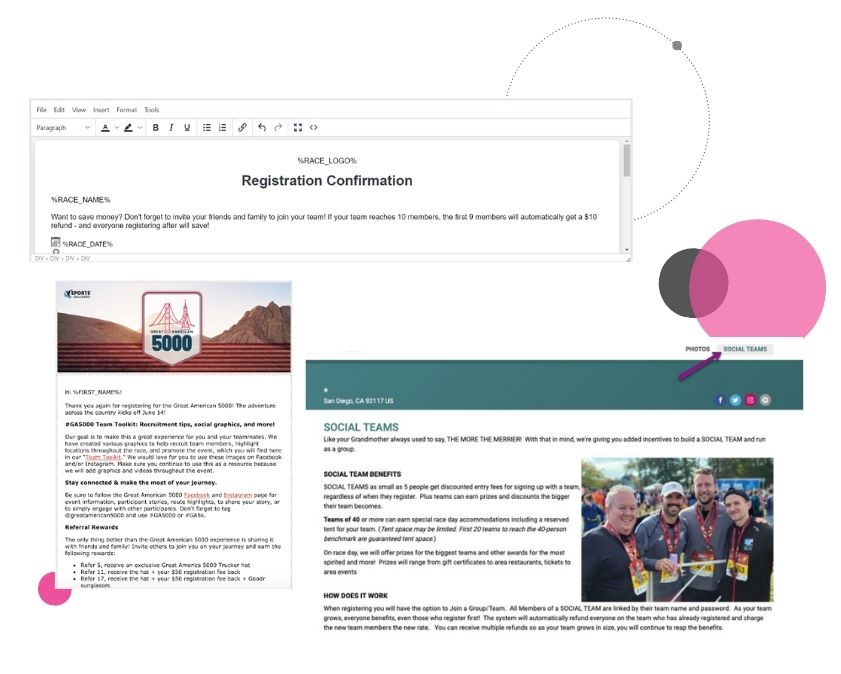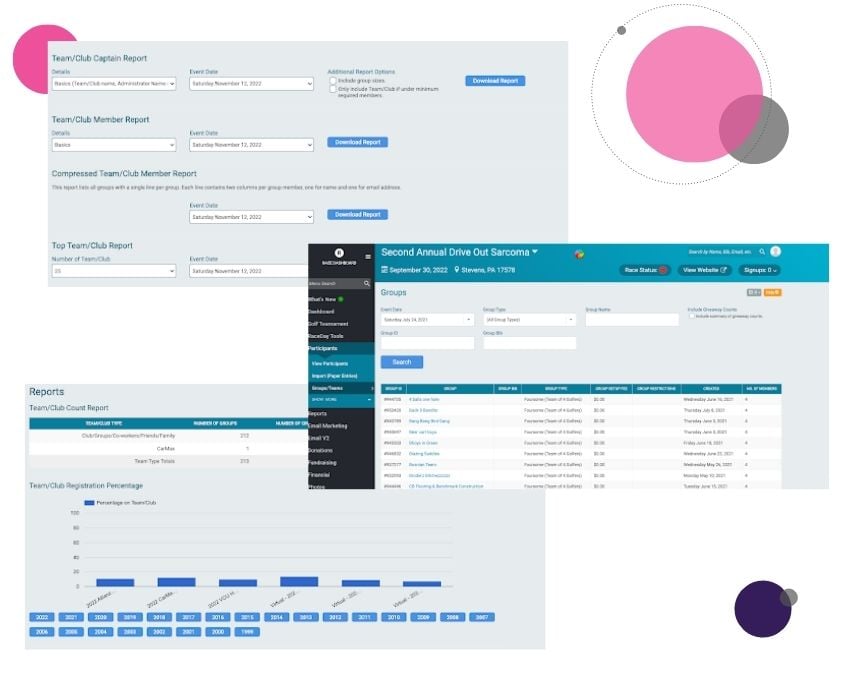 Group/Team Reporting
Track your teams and easily communicate with team members.
Easily view and download reports showing all your groups and teams along with contact information for every team member
Quickly view and download reports with all team captains
Access automatic email lists for all members of your groups/teams and all team captains
30% of Participants Join a Team When Offered
7 is the size of an Average Team
All the Latest Blogs on Groups & Teams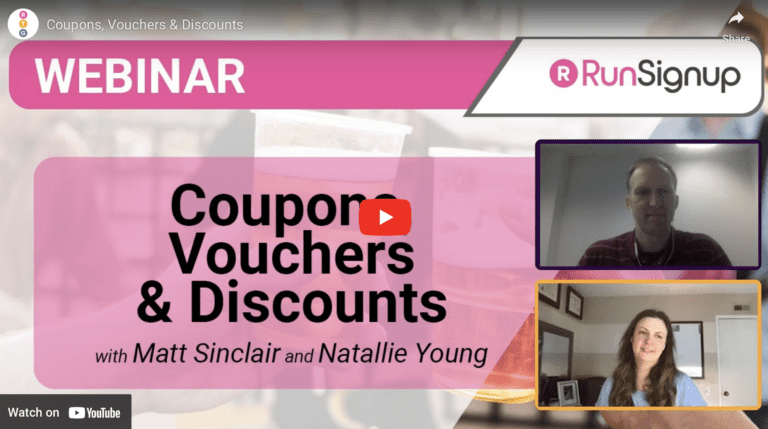 Event organizers can use RunSigup's vouchers, discounts, and coupons to encourage registrations, manage deferrals, reward volunteers and staff, recognize loyal participants and others for their role in the community. This recorded webinar gives a quick overview of how to set up these tools in your race wizard.
Read More
Show More