We have customized our email marketing capabilities for use with Donations and Fundraising. Fundraisers now can email when they are logged in. There is also a new Communications menu item for race directors under Donations with the capabilities found in the overall email marketing system, but customized for Donations and Fundraising.
Fundraiser Emails
One of the biggest features we have added is giving fundraisers the ability to send emails from the system. One of the advantages of this, is that you can set up default templates for fundraisers to use. Here is what Fundraisers see: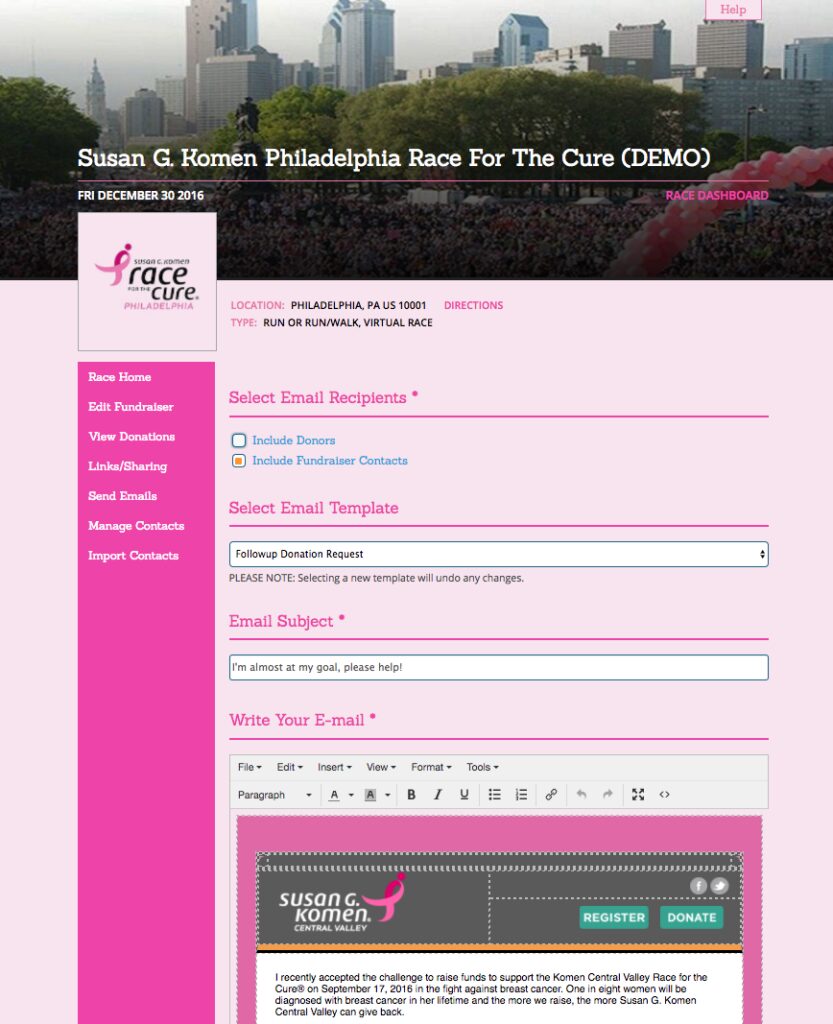 As you can see, there are nice menu options on the left to help guide fundraisers to different capabilities. The main part of the page shows how the send email works.
At the top you select who you want to send the email to – either existing donors and/or contacts that the fundraiser can input/upload themselves.
The next section is the selection of the Email Template. We provide a number of options here, and you can create your own on the race director dashboard. Here is an example of what that can look like (more on this later in the blog).

Then the fundraiser can just set their own subject (it takes the default from the selected template). The template also has default text, but the fundraiser can modify the text to be what they want.
Templates
We have added the capability to set up email templates. This requires inputting HTML code, but you can design very nice looking emails. Here is an example: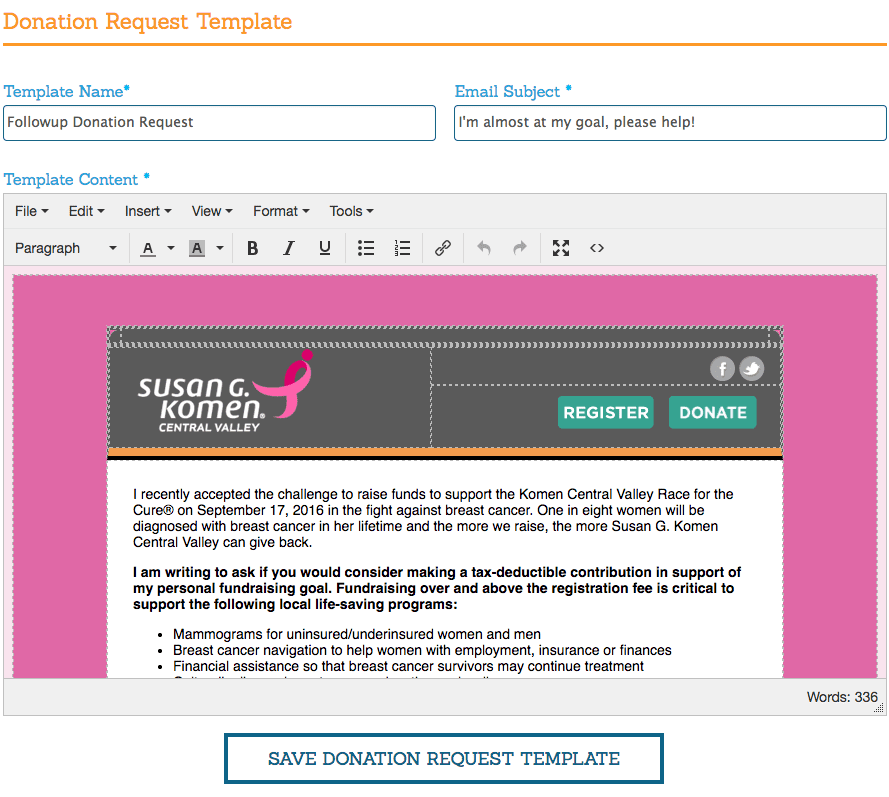 You can manage and add multiple email templates on the race director dashboard: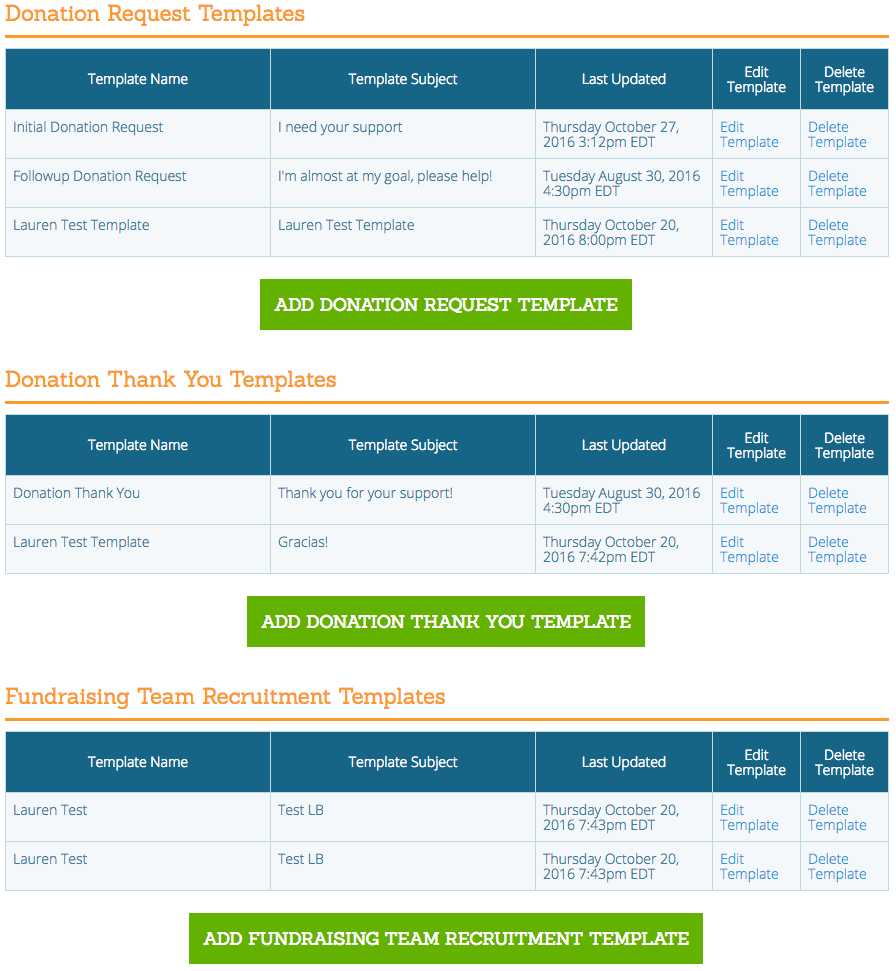 Default Lists
For the Race Director, we have added convenient "Send To" lists. In addition, we've added the ability to Exclude lists. In the example below, you may want to send an email to all of the people who have made donations, but you want to send a separate email to those donors who are also fundraisers – this let's you do that easily.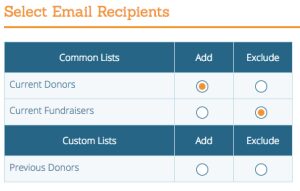 Custom Lists
When creating your own lists of participants, we have a new setup that makes it simple to add email addresses from previous years, or ones that are outside of the system. The first step allows you to add previous year's donors and/or fundraisers that are already in RunSignUp: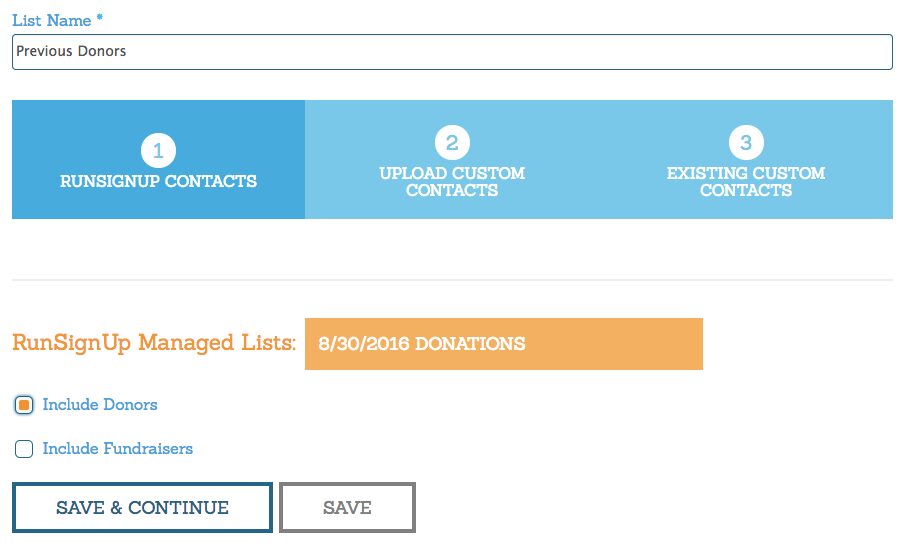 The next step is to upload your own lists that are in CSV spreadsheet form. Note when uploading them, you can match replacement tags for information like name.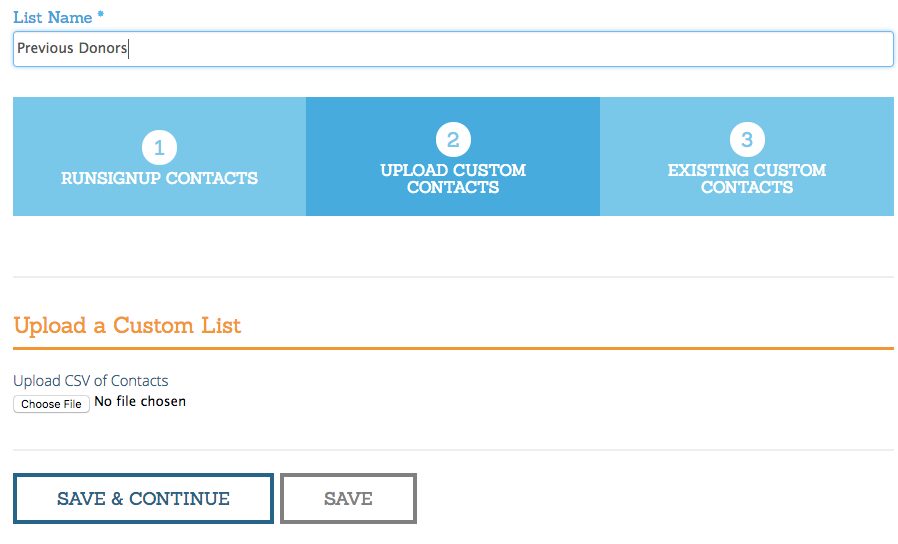 Finally, you can add people one at a time: