We have added a Miscellaneous Setting to show a message after someone fills out the Contact Us form.
We have long had a form that shows automatically on your race website to allow people to contact you:

It is easy to fill in, and you can determine who gets the email for followup on the race director side. This is a lot more scalable and secure than listing an email address publicly: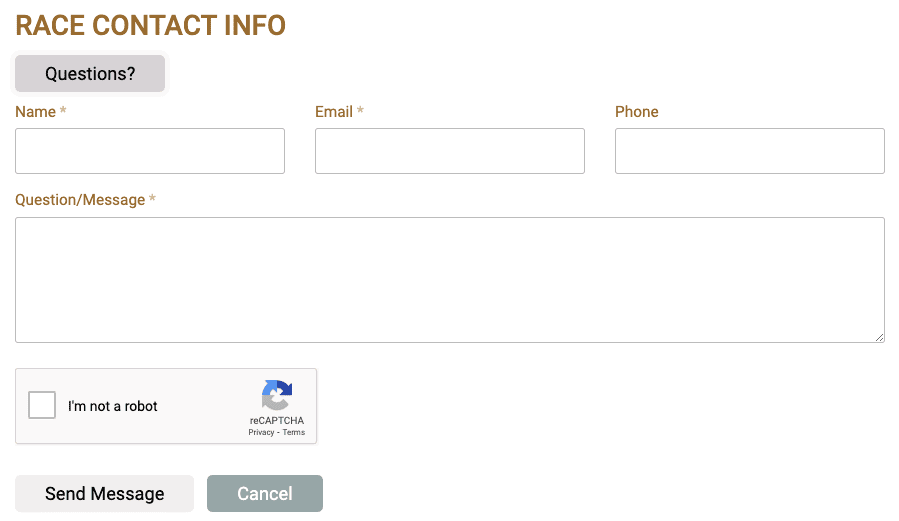 What we have added is after the form is filled out, you can customize the message on the race website page under the Miscellaneous Setting menu in the Race Dashboard: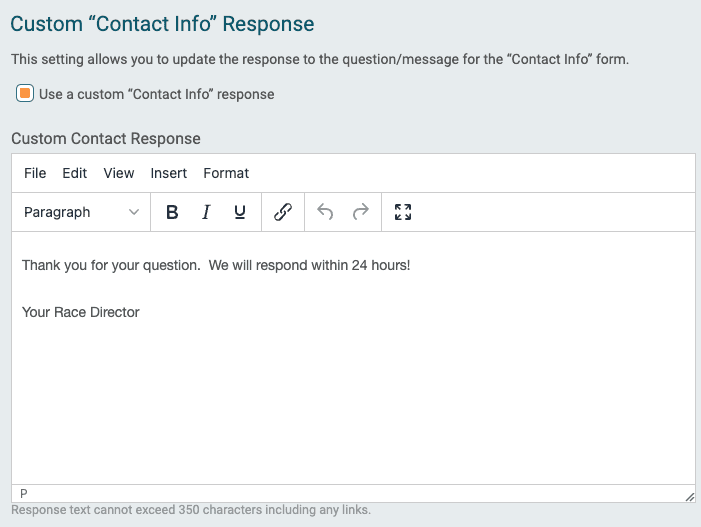 This will show a success message on the website after the person fills out the form:

This is yet another reason why RunSignup is the best way to host your race website – along with free, use your own domain, integrated analytics, great SEO, integrated data like results, donations, find a participant, photos and easy control over your content.