We have added a simple way to ad a pop-up message to your race website to enable quick communication of important information – like the example above of a lightning storm delaying your event.
This is a new setup option under Notifications – > Popup Message and is pretty simple and quick to implement: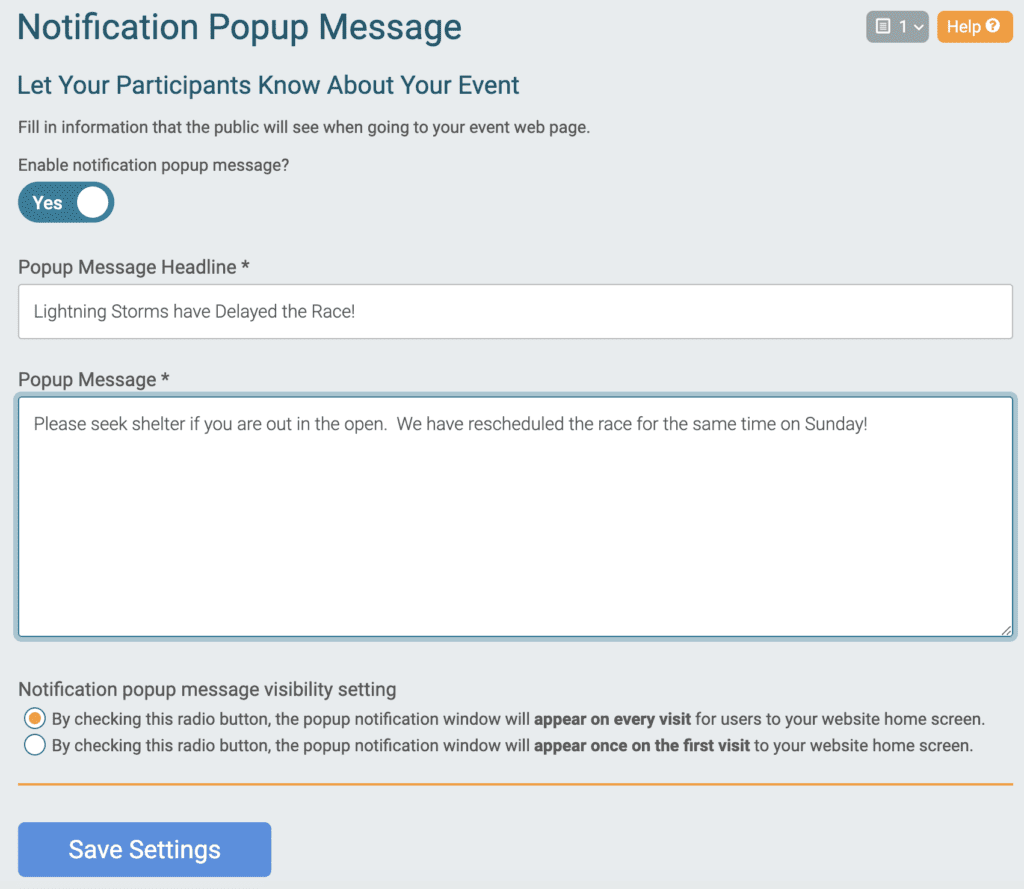 Note the option at the bottom for whether you want to popup to be there on every visit, or just the first visit of a user.
This is yet another reason why RunSignup is the best way to host your race website – along with free, use your own domain, integrated analytics, great SEO, integrated data like results, donations, find a participant, photos and easy control over your content.