Email V2.0 Introduction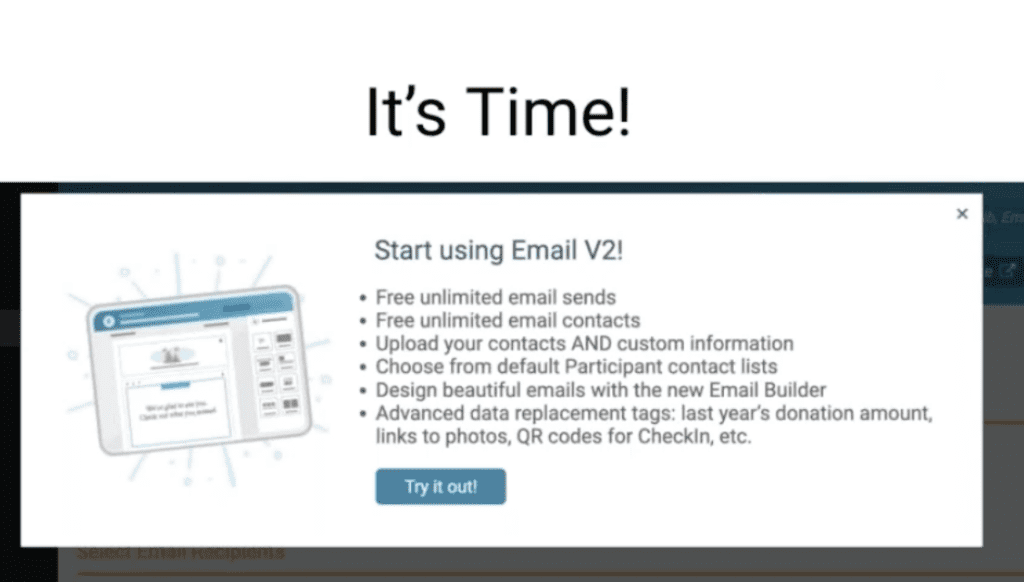 The following provides an introduction to RunSignup's Email V2.0 solution. Event organizers can easily use all the great new capabilities to create professional emails. Easy-to-use templates help give starting points for designing emails and advanced data replacement tags like QR codes and links to photos help take things to the next level. This how-to webinar walks through all you need to know to put Email V2 to use – whether you are sending transactional emails with existing engaged participants or marketing emails to help encourage registrations. Instructions on managing your contact lists are also provided.
Email V2.0 is super easy to use. So, don't delay in taking advantage of it's more advanced features!
If you have questions about using RunSignup's Email platform, please contact your RunSignup Account Manager or email support at info@runsignup.com.