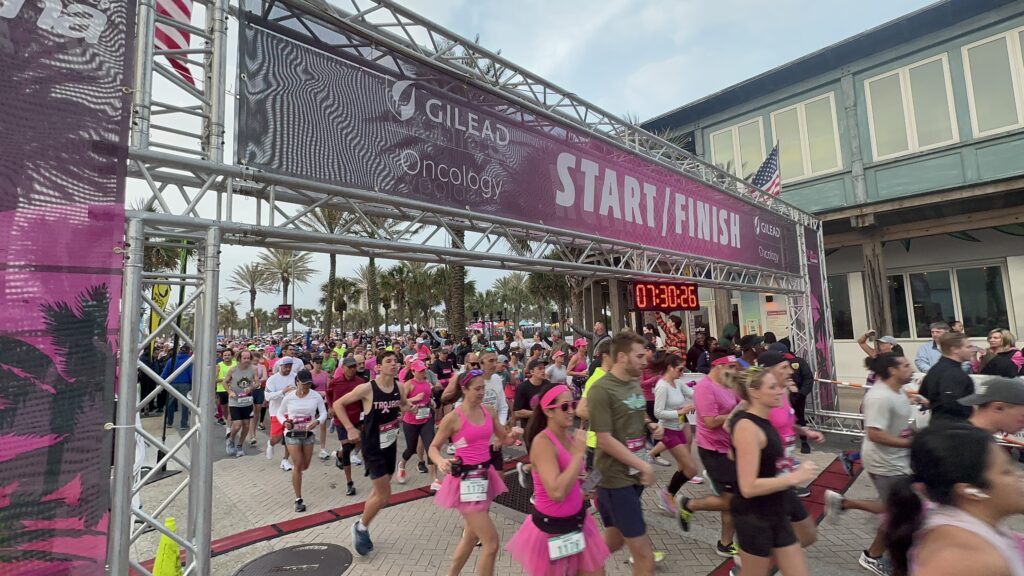 The DONNA Marathon Weekend recently held its 16th race weekend in Jacksonville, Florida with more than 5,000 participant registrations and at least 10,000 supporting spectators. The DONNA Marathon is key event put on by the DONNA Foundation to honor those facing the challenges of breast cancer and to raise funds towards ending breast cancer.
A significant portion of the DONNA Foundation's fundraising comes from its signature events like the DONNA Marathon, and the organization raised an impressive $273,000 with this year's DONNA Marathon Weekend. Many participants are breast cancer survivors, currently battling breast cancer, or have a family member or friend who has had breast cancer.
2023 was DONNA Marathon's first year using RunSignup's registration and we were impressed by how much the event adopted many of the features and technology available not only with RunSignup's registration, but with our RaceDay tools, fundraising capabilities, and even our Ticket platform. Given their multifaceted approach, we thought other event organizers could benefit from an understanding of how using the various capabilities can come together. The DONNA Foundation's Executive Director, Amanda Napolitano, gave us some insights to utilizing the various technologies.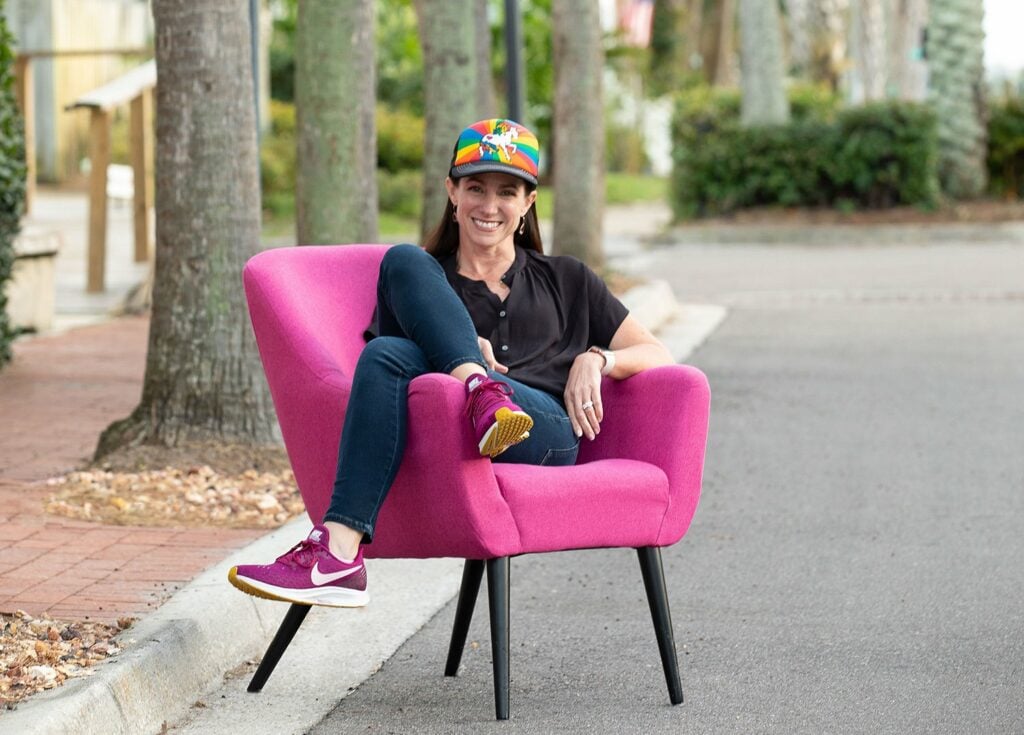 REGISTRATION and FUNDRAISING
Changing registration providers is a big decision for any event, but especially for mid-size and large events, and to change means there is a compelling reason for making the switch. We asked Amanda why they chose to transition to RunSignup's registration platform. She shared there were many reasons, but the main reason came down to the fundraising features available and that they integrated so well with the entire platform.
Amanda shared; "We are a philanthropic organization and it is important the registration platform integrated with the donation platform. RunSignup and GiveSignup integration was key for us, and we had an immediate uptick in fundraising. We turned on registration in July of 2022 and fundraising was immediate and active."
They were also able to leverage RunSignup's integration with Facebook fundraising and participants raised $23,000 through Facebook participant posts.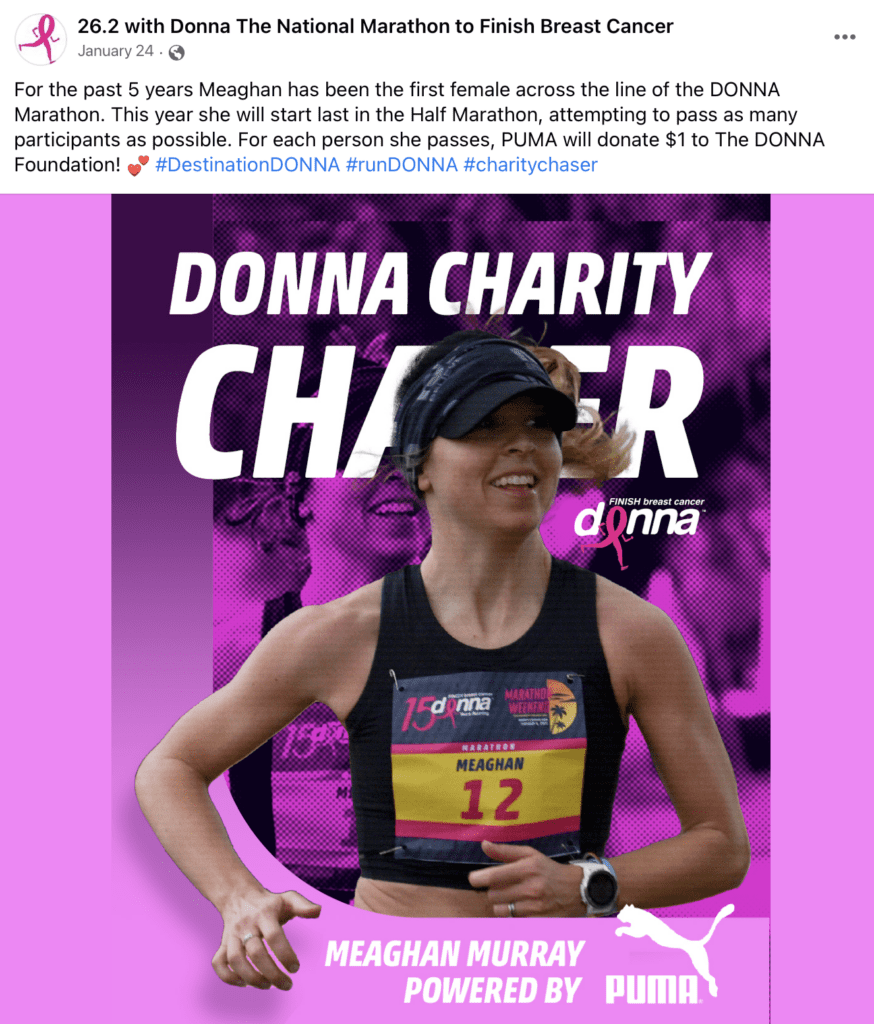 "We really liked the integration with registration with fundraising and that it tied in race team members together. The process is seamless for the participants and the tools are easy to use. I also liked the presentment of fundraising pages with participant personal stories and photos. People donate to people more than to a foundation. RunSignup made it easy for participants to share a compelling story and far more people shared their stories. Our PR team was then able to comb through fundraisers and reach out to participants for various media interviews and we profiled fundraisers in social media encouraging people to donate to specific participants. Instead of asking support for the foundation, we asked people to support the individuals. This is a much more effective approach."
Fundraising Tip for Event Organizers: People donate to people. Not to a foundation or company. So, let your participants be the face for fundraising.
FLEXIBLE EVENT TYPES
The DONNA Marathon Weekend offered a variety of event types to appeal to the differing needs and interests of all participant types. From traditional on-site timed events to virtual run at your own time options They've always offered some type of virtual option even before the pandemic for those that can't make because they are in the military or for those that are undergoing treatment and don't feel well. The participation options included:
5K
DONNA DASH Kids Run
Half Marathon
Full Marathon
Booby Trap Challenge (5K and Half or Full Marathon)
In-person Ultra distance of 110 miles
Virtual, Mile-a-Day Challenge for 110 miles
Virtual Races: 5K, Half, Full
Amanda shared that they really appreciated being able to take their Mile-a-Day Challenge to the next level using RunSignup's Challenge features. Their previous platform was not able to track mileage. This year they were able to leverage RunSignup's ability to track incremental miles and use its reporting capabilities.

Amanda explained exercise is a preventative activity and helps to alleviate side effects from chemo and also helps to prevent recurrence of breast cancer. As Amanda commented, "We are healthy if we are healthy". However, for many it is hard to get started in exercise. For some doing a 5K is daunting. The Mile-a-Day Challenge broke it down to just doing one mile a day for 110 days. The Foundation's goal was to have a cumulative 20,000 miles completed in honor of the Foundation's 20th anniversary and they far surpassed their goal. Amanda reports there were some incredible stories that came out of it with friends currently in active chemo doing their daily mile and neighbors noticing others going on their daily walks. She hopes this will have a long lasting impact on people and help transform lives.
WEBSITE
Event organizers took advantage of many of RunSignup's Web Builder tools and Amanda found the "website functionality features were wonderful and easy to use". They built a registration site that their other sites pointed to for registration, volunteer sign up, results, and to encourage donations and fundraising activities. Here is a peak at their DONNA Marathon Weekend registration site they created using the cover page tool: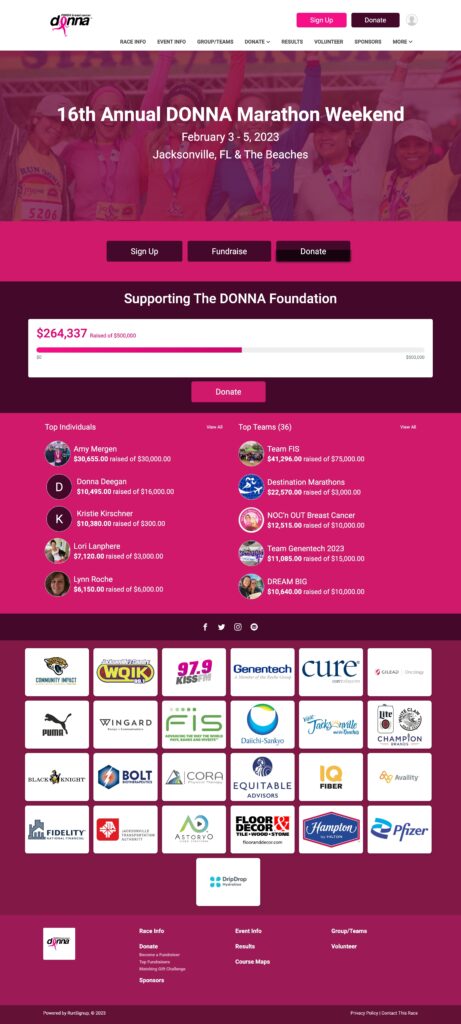 They are thinking of eliminating the traditional WordPress event site they use for an upcoming signature event and just using RunSignup's web builder.
STRATEGIC PRICING
DONNA Marathon Weekend applied a strategic pricing approach using RunSignup's automated pricing to help increase registrations. They typically do about three price increases and are mindful of other larger events taking place and coordinate around them. Price increases are set up on a timeline that makes sense operationally -before medals and shirts are ordered.
They also have a long standing Locals Rule pricing discount program where those in the nearby areas receive a $20 discount if purchased within the first few months of registration. A lot of these are repeat registrants – another strong suit for DONNA Marathon. More than half of their registrants were repeat participants. DONNA Marathon also has 107 streakers – those who have completed the event each year for the last 16 years.
Pricing Tip: Build loyalty and repeat participants with annual local pricing discount program.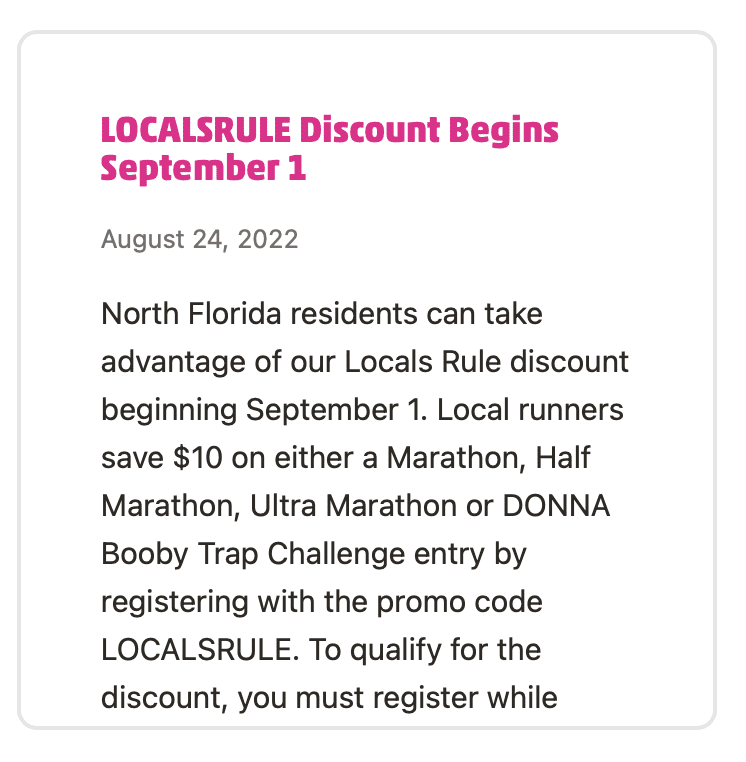 FUNDRAISING: GIVESIGNUP
As mentioned earlier, one of the main pulls for the DONNA Foundation was the advanced fundraising technology RunSignup has to offer events with a philanthropic focus. Their successful raising of more than $260,000 means they are already more than half way towards meeting their annual goal of $500,000! Organizers offered three ways to support their efforts: Participate, Fundraise, or Donate. Here are some examples of their putting the technology into action.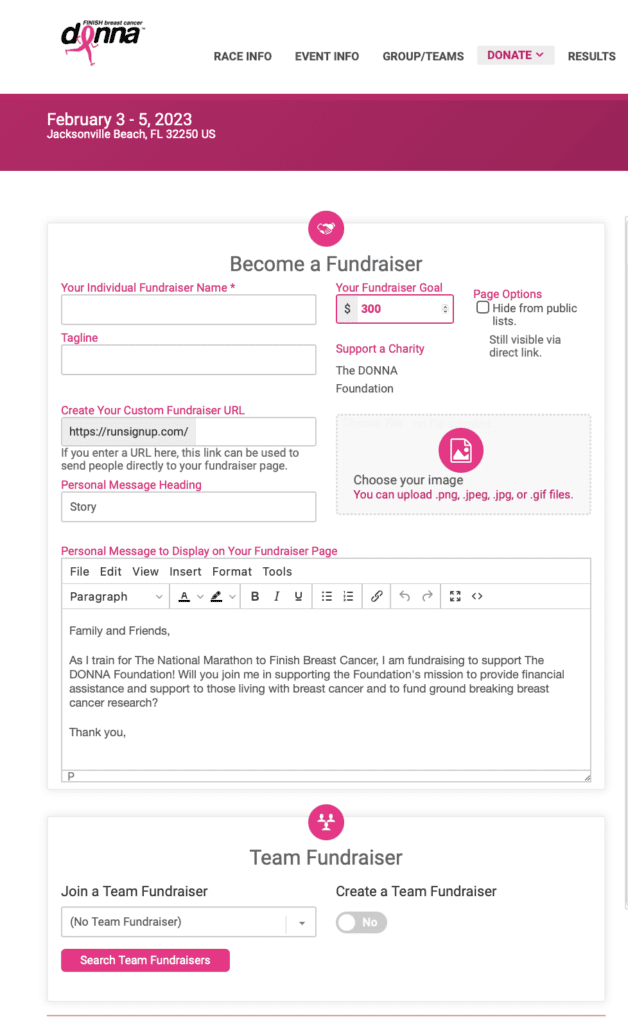 Participants could fundraise as an individual or create or join a Team Fundraiser. The social aspect of teams helps to create energy and motivation to raise funds. Below also shows how the event offered donations and what each level could cover from helping a family secure transportation to a treatment to helping pay medical bills.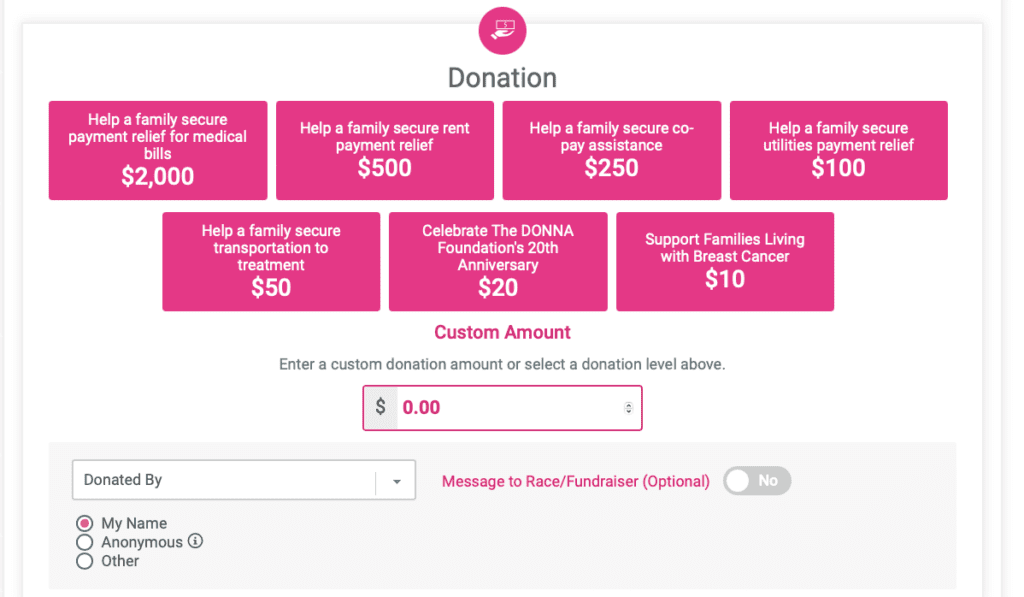 The DONNA Foundation then publicly shared the status of overall fundraising, by individual, and by team fundraiser to provide recognition and help to encourage additional donations and fundraising efforts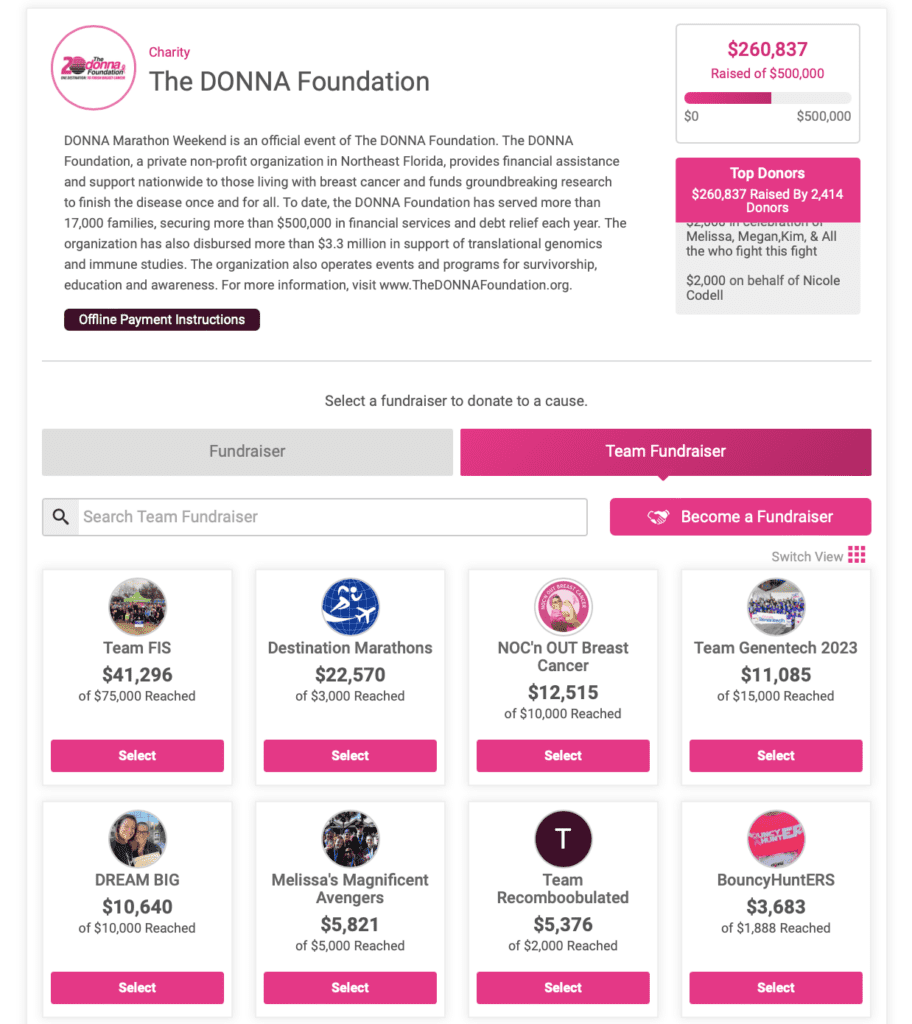 RACEDAY
Amanda is well familiar with RaceJoy since she and DONNA Marathon were early adopters of the technology when it first came out. So, she was pleased to be able to offer it again to participants. Registered participants automatically have profiles in RaceJoy as part of its integration with RunSignup's registration. The app was well used by 3,100 participants and supporting family and friends who tracked their position in RaceJoy and sent them 9,000 cheers. More than 51,000 progress alerts were issued notifying participants and spectators as participants' completed the courses. Results appeared automatically in the app along with on DONNA Marathon's registration website.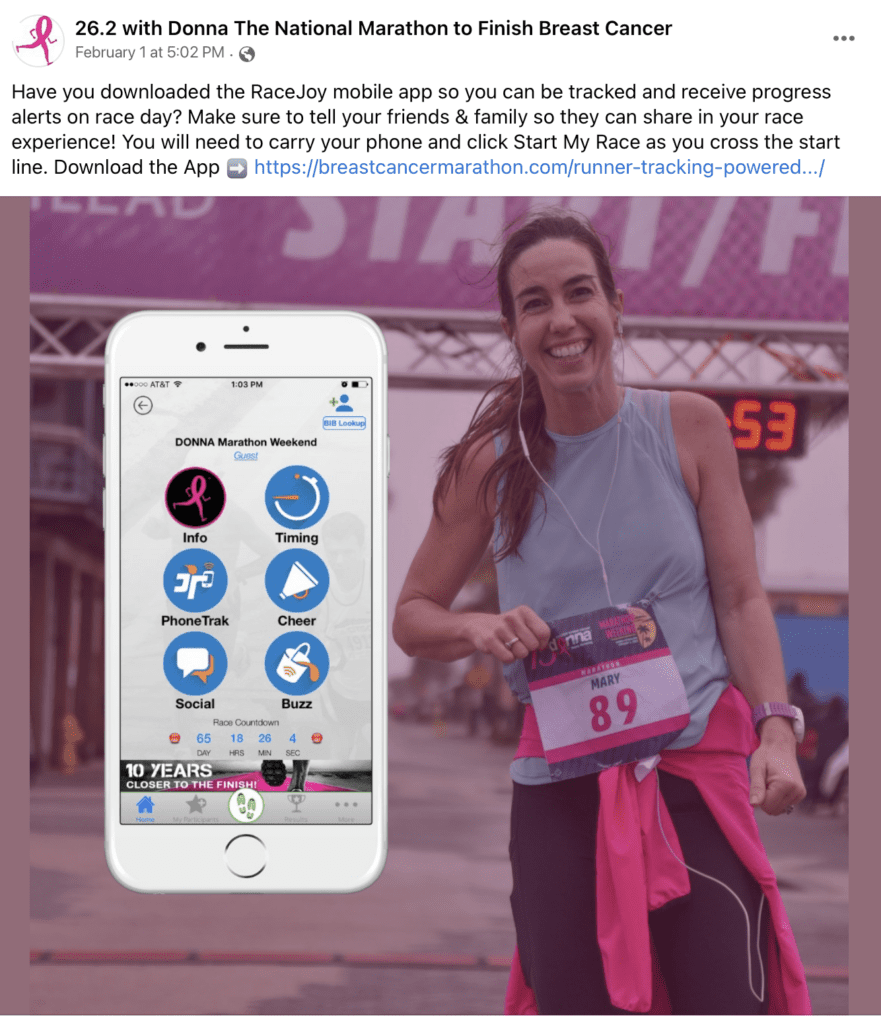 What was new to Amanda and a huge hit for the race staff was the RaceDay CheckIn app. Their approach was to limit the volunteers' admin capabilities to checking people in and dynamic bib assignments for those doing later registration. Changes were solved by race staff at the Runner Relations table to help free up any possible congestion. Volunteers checked in 4,154 participants with the check-in app. The use of QR codes helped to speed things along and are highly recommended for fast and accurate check-ins.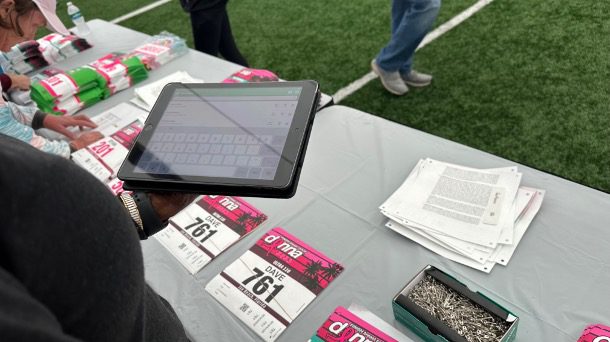 Amanda shared she liked that she "never had to go over the packet pickup as the event director. We did not have any problems with lines or challenges with things not getting assigned properly. Our volunteers did a great job. I was also able to understand how many people have picked up their packet. It was-so helpful on the backend to see who didn't pick up their swag and who came and picked up their shirts. After the first day, we were able to see how much traffic to expect on day two."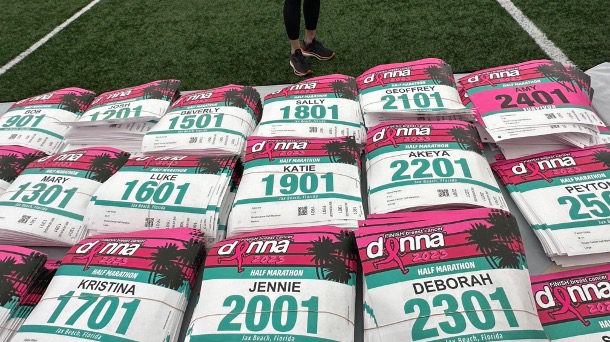 The event used a combination of pre-printed vanity bibs that contain branding, sponsor information, the participant's name and other information like t-shirt sizes along with dynamic assignment of bibs for those registering that weekend. It is especially important to have unique bibs recognizing breast cancer survivors. Each event or course option had its own table to help create an efficient experience. Swag was also located at a different table.
Packet Pickup Tip: Separate bib pickup from swag and have different tables for each course event to help avoid congestion.
TICKETS – TICKETSIGNUP
Amanda and her staff took things a step further and tapped into TicketSignup's products to help manage special events and to process merchandise sales. In addition to the running events, DONNA Marathon Weekend includes a few exclusive smaller events throughout the weekend: the Welcome Reception on Friday night, and the Finish Line Party after the race. The DONNA Foundation uses these events to honor top fundraisers, donors, sponsors, and special guests. Both of the events are invitation-only, so they created a private ticket event on TicketSignup and shared that link with their invited guests.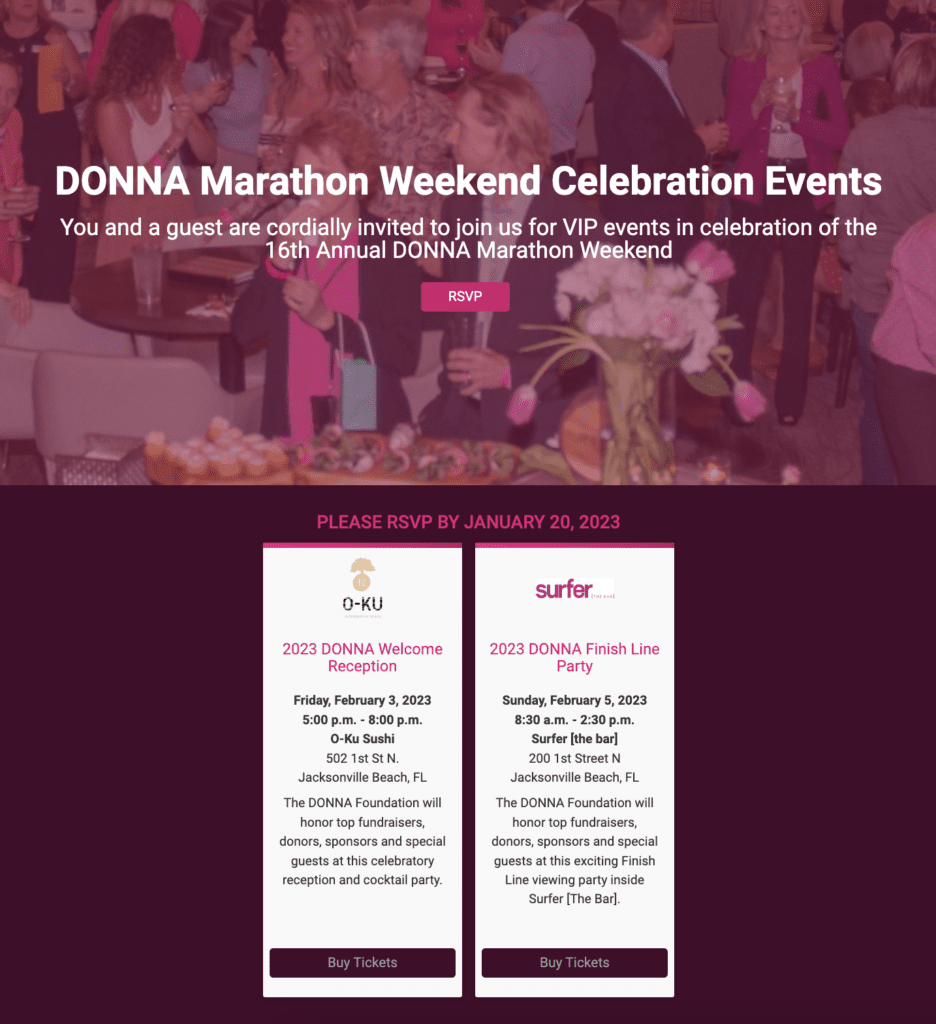 At the events, DONNA Marathon staff and volunteers used the free and easy-to-use Ticket CheckIn app to check in their guests. Like the RaceDay CheckIn app, the Tickets app allowed staff to quickly scan the QR codes that come in the confirmation email that each attendee receives to check people in.
They also used TicketSignup's integration with Square for a point of sale system at the event expo and successfully sold $20,000 worth of official merchandise. They sold a number of different branded clothing items, like hoodies, beanies, and T-shirts at expo.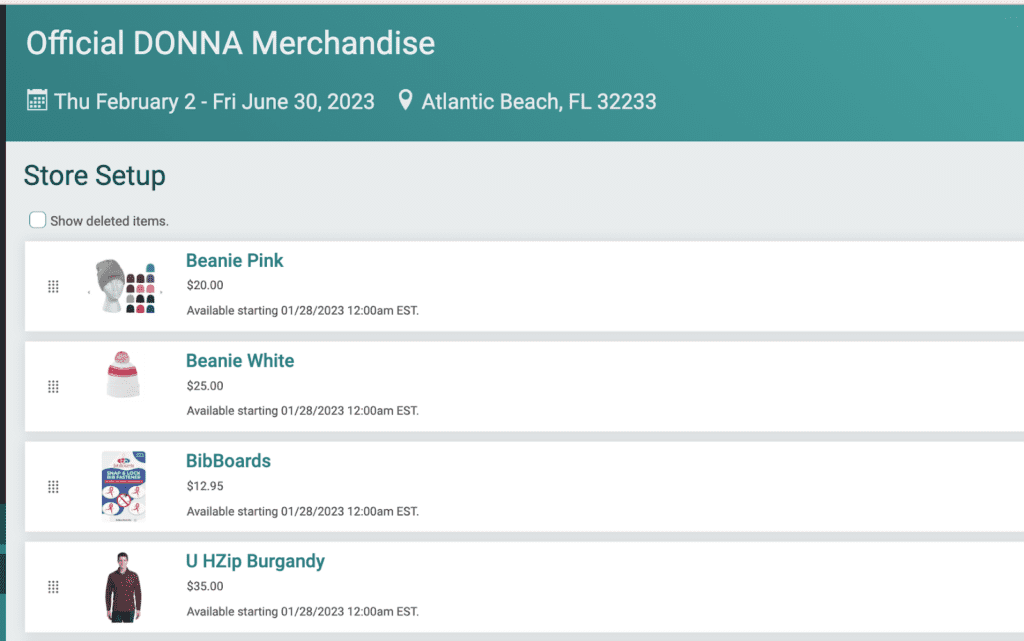 ABOUT DONNA FOUNDATION
The DONNA Foundation was established in June of 2003 by three-time breast cancer survivor and award-winning journalist Donna Deegan to meet the critical financial needs of the underserved living with breast cancer. Our mission is to provide financial assistance and support to individuals living with breast cancer and fund groundbreaking breast cancer research. To date, the DONNA Foundation has served more than 17,000 families, securing more than $660,000 in financial services and debt relief in the 2021-2022 fiscal year. The organization has also disbursed $3.3 million in support of translational genomics and immune studies. The organization also operates in-person and virtual events and programs for survivorship, education and awareness. For more information, visit www.TheDONNAFoundation.org.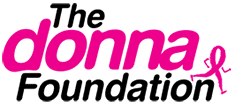 THANK YOU
Special thank you to Amanda and the DONNA Foundation for the opportunity to be part of their event and helping them in their vision to help end breast cancer and be a positive force for those experiencing its challenges. We also want to thank our very own Scott O'Hara who helped the race to make full use of RunSignup's CheckIn app and Ticket App! You Rock!