It seems like everyone is beginning to find interesting ways to leverage generative AI technology. One of our developers, Jenn Levas, is also involved with the Broadway Bound Players, a community group in South Jersey. They are putting on a wine tasting event and Jenn volunteered to help set up their event page: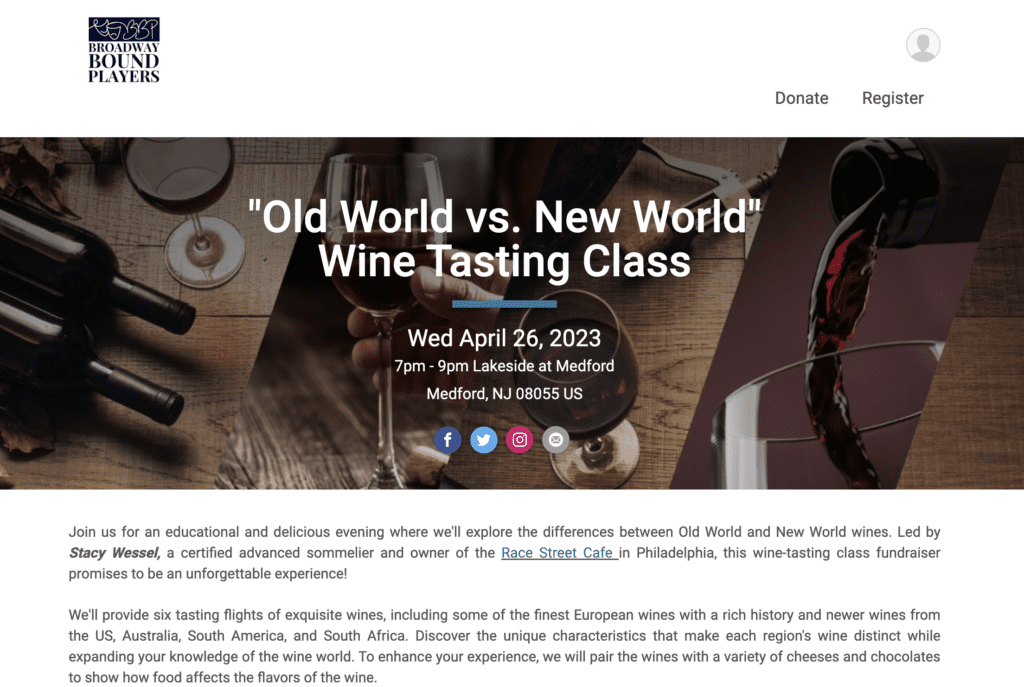 She was stuck on what to put in the description, and turned to ChatGPT.
We have heard customers using it to write emails and other content for their websites and marketing campaigns. Internally, we see an increasing number of people turn to generative AI for help in brainstorming ideas. For example, we are using it to help with things like thinking up keywords, coming up with names for dashboard pages, and getting inspiration for designs.
Here is an example when asking ChatGPT to help write an email announcing opening for the Scott Coffee Run. While we would not use it in whole, it does have some interesting ideas to copy and paste at least come pieces: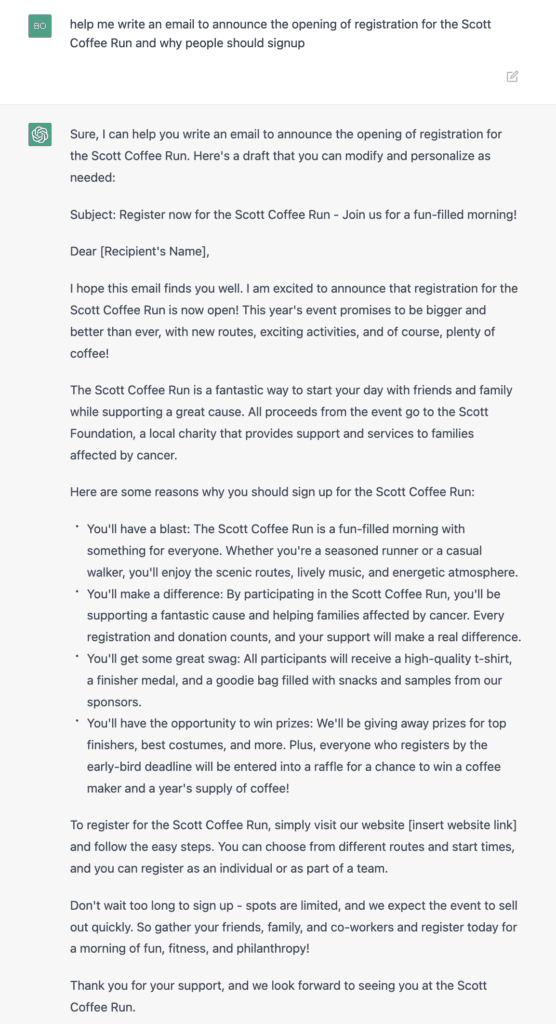 We will write more blogs in the coming months on how we are using AI and our plans. If you have interesting ideas to share, please send them our way so others can also benefit.