There are hundreds (ok, thousands) of features in RunSignup for races to take advantage of. However, there are four key features that almost every race could take advantage of to increase revenue. And they are super easy to enable with default settings, so we have added them to the last step of the wizard. This is at the end of both the race creation wizard as well as the race renewal wizard: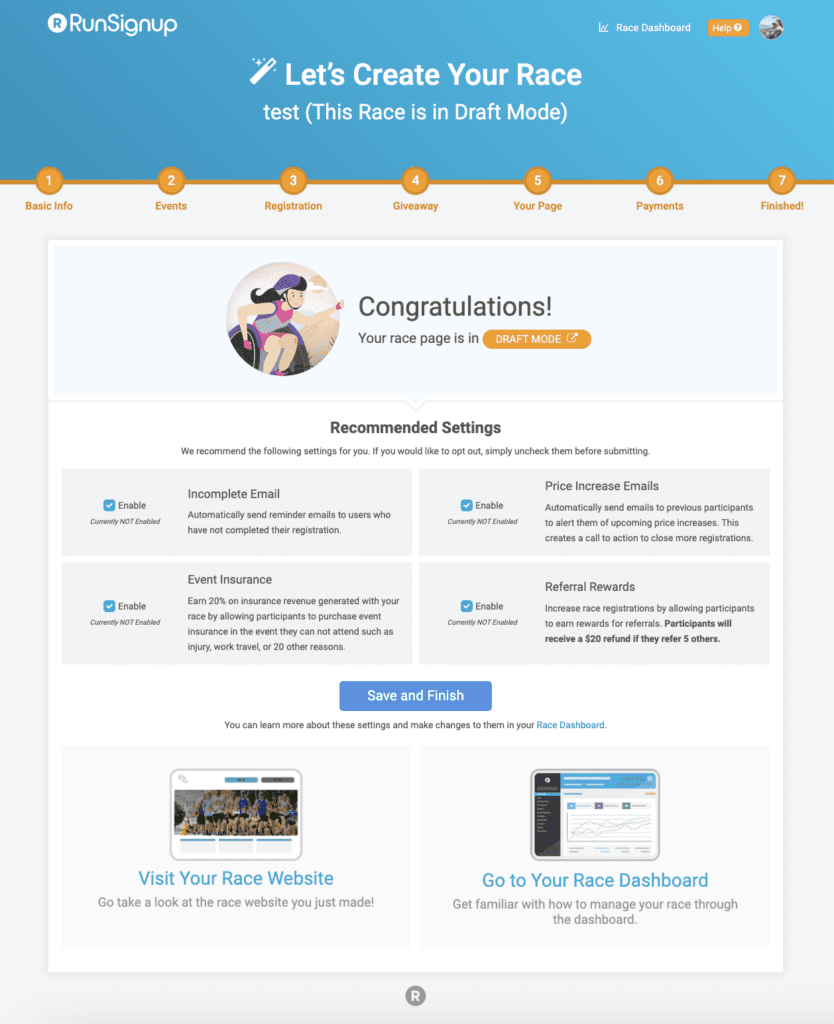 The highlighted features are:
Incomplete Email
With this feature, we automatically send reminder emails to users who have not completed their registration. If someone starts signing up on step 1 and enters their email, but does not complete registration, then we send an email 3 days later (if they still have not signed up). Of course, you can go in and edit the email or change the timing of the send. Some races will even add a coupon code to entice people to sign up.
The default email has this text with your logo and theme: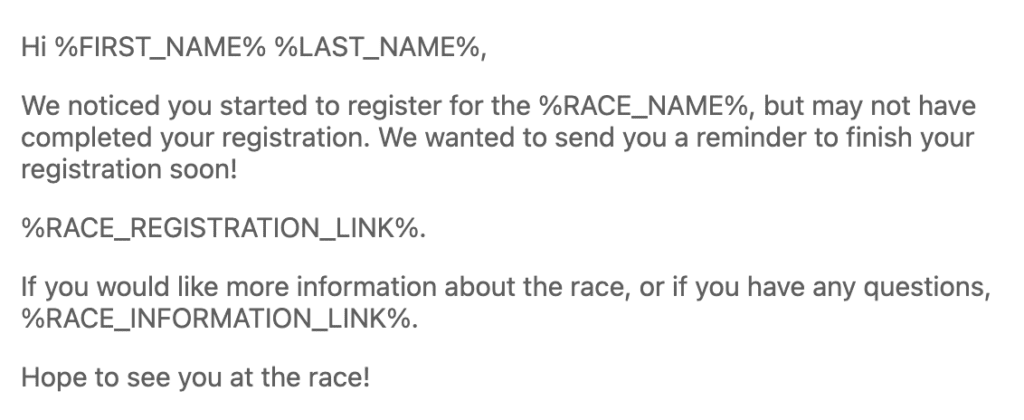 Price Increase Emails
The second feature is to automatically send an email to past participants. While not so useful for first year events, it is very useful for renewed races. Again, you can customize the email as well as the send timing.
By default it sends 2 days before the price increase. This is the default email text: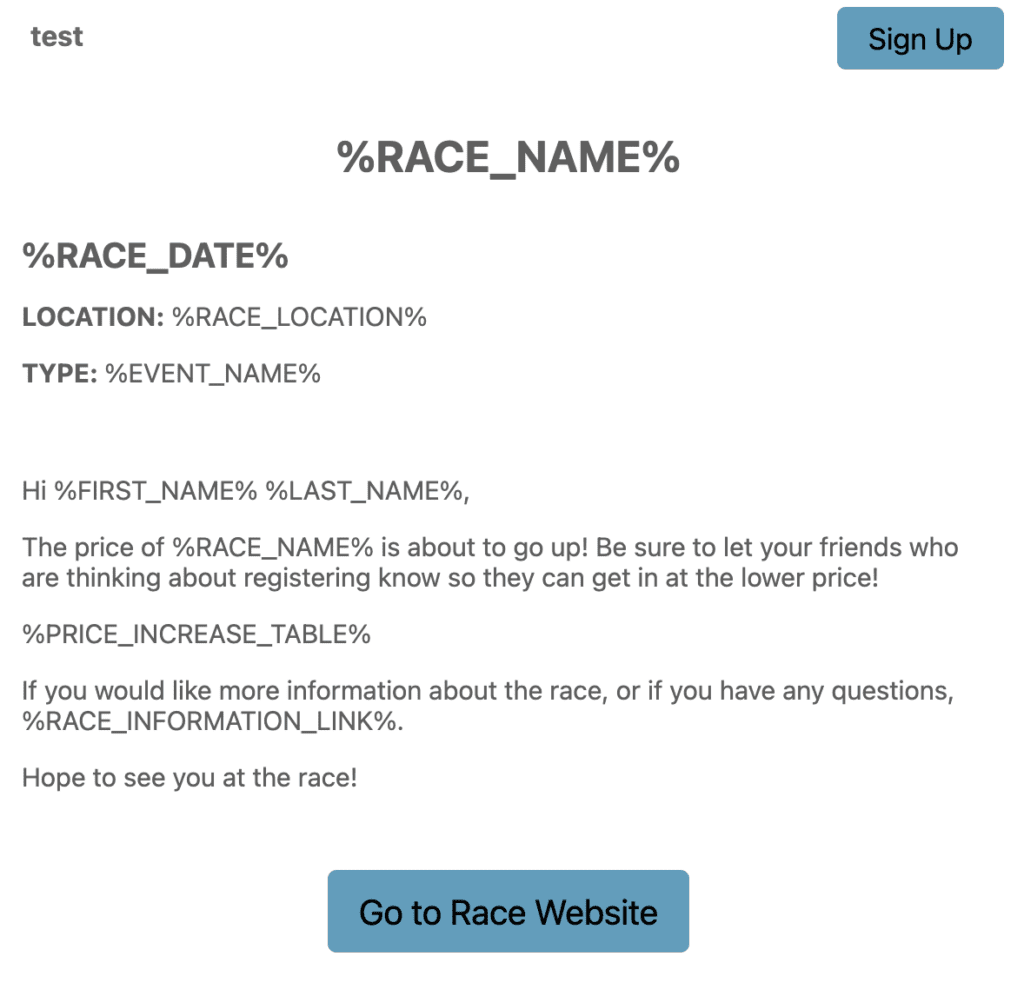 Event Insurance
We recently introduced a new insurance offering that lowers the starting price to $2.99 – a price that becomes attractive to some participants in most races. And the insurance vendor is offering a revenue share of 20% of the insurance price – a new source of revenue for events. This setting just turns the insurance option on for participants to choose. It has the added benefit of reducing refund requests and customer support as the insurance company takes care of all of that.
Referral Rewards
This is one of our most popular features. It provides an incentive to participants to get their friends and family to sign up for your event. Some events who actively promote this get 10-25% of their participants from this referral source – we all know word of mouth is the best way to grow an event. The payback is amazing. In 2022, referral refunds had a cost per acquisition of just $0.98.
Natallie goes deep in this webinar, but now we make it simple and easy to get a basic referral refund rewards program set up with default setting that you can change in the wizard: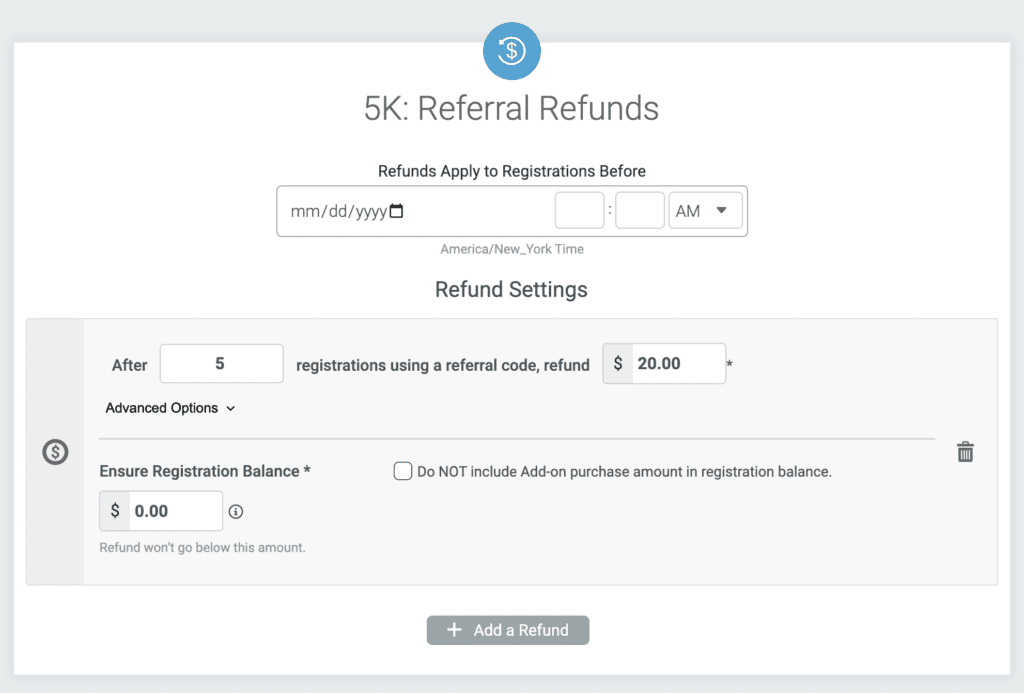 Summary
All of these updates will make it easier for more races to generate more revenue.