Email marketing has long been a vital tool for event organizers and marketers. RunSignup recently introduced Email V2, a feature-packed email marketing system designed to help event organizers connect with their audience more effectively. Below is a recap of the recorded webinar that dives into these features and the exciting developments that are on the horizon.
The Evolution of Email V2
RunSignup's Email V2 has already been used to send more than 166,000 emails to nearly 200 million recipients. RunSignup itself uses Email V2 for its monthly newsletters and educational emails. With the capacity to save event organizers significant amount of dollars that would otherwise be spent on third-party email marketing services, Email V2 has become a game-changer in the industry.
Pre-Built Emails: Your Launchpad for Communication
One of the standout features of Email V2 is the introduction of pre-built emails. These templates provide event organizers with a starting point, making email creation faster and easier. Categories such as marketing, pre-race, post-race, and donation emails offer generic text and suggested content pieces. These templates allow for customization, ensuring your emails match your event's unique voice.
We will be adding to the inventory of pre-built emails to address various scenarios such as price increases, incomplete registrations, referral rewards, and fundraising.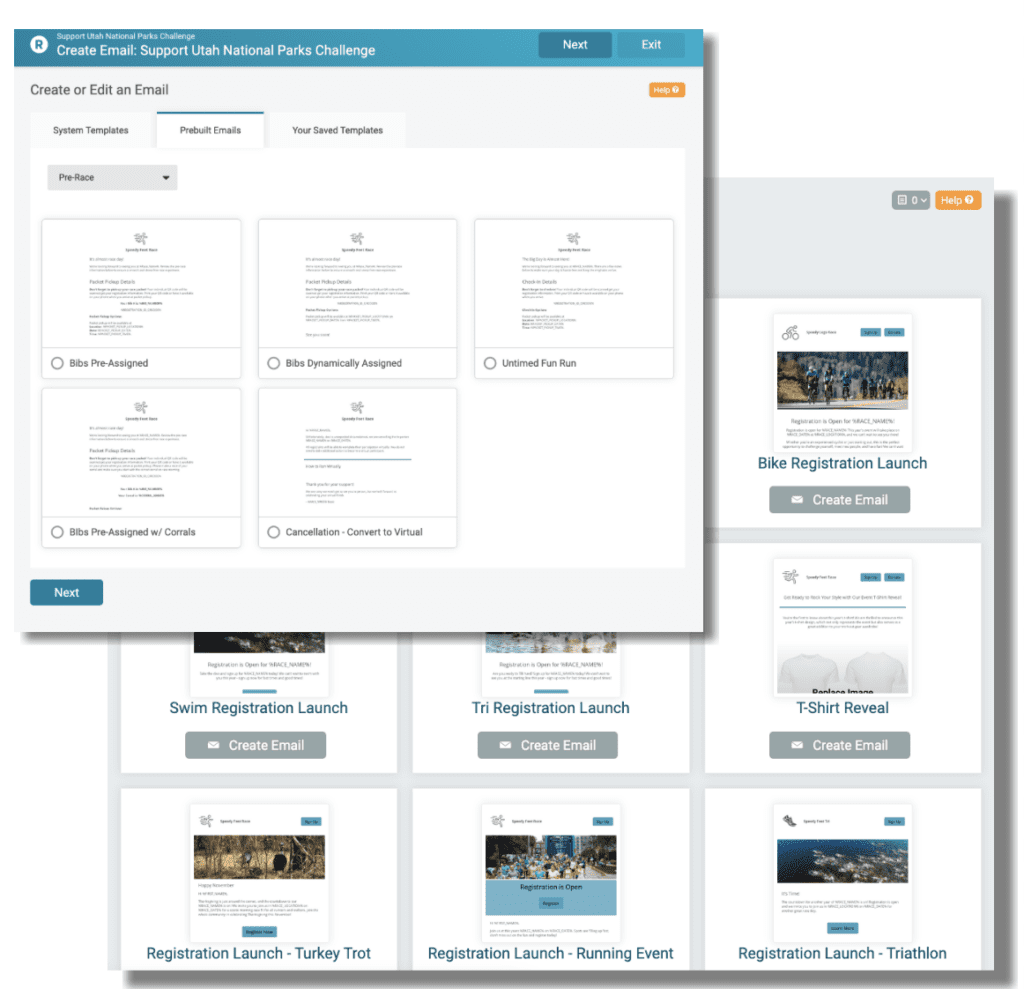 How To Use Pre-Built Emails:
Choose when creating an email or from Templates >> Prebuilt Emails
Replace (or delete) custom content – we'll warn you if you forget!
Customize however you want! Prebuilts can be your email or just a starting point.
Select Recipients

Marketing = All and Custom Lists
Pre and Post Race = Participants
Donations & Fundraising = Donors and/or Fundraiser
Multi-Event Email Lists: Cross-Event Communication Made Simple
Multi-Event Email Lists allow event organizers to send emails across all their RunSignup and TicketSignup events from a single dashboard. This capability is invaluable for promoting events and ensuring consistent branding. Some key points:
Share contacts across events.
Participants, ticket purchasers, donors, and fundraisers can be included.
Look out for enhanced filtering and management features in the future.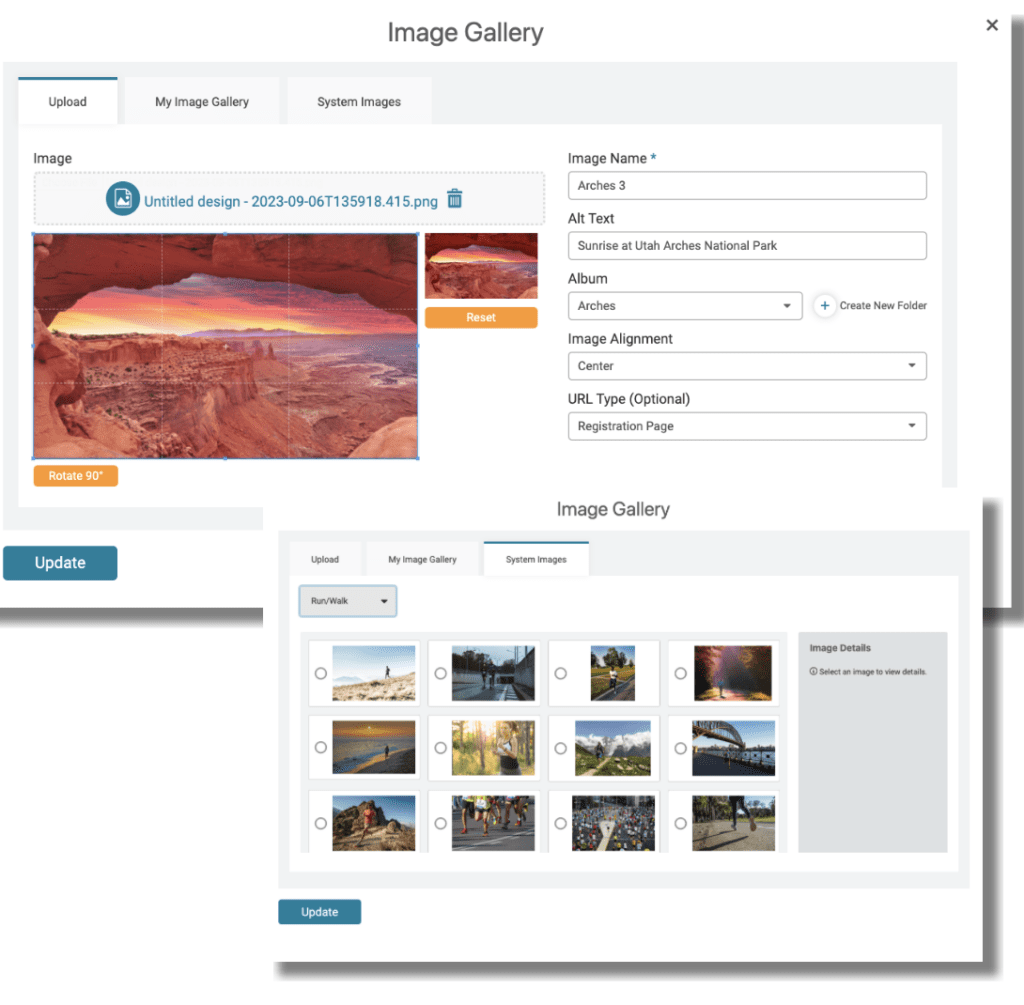 Image Gallery: A Treasure Trove of Visual Assets
RunSignup's Image Gallery is a game-changer for managing event-related images. Event organizers can upload, organize, and access images across all their events, ensuring a consistent visual identity. Alt text and folders make managing images a breeze. This feature is currently available in Email V2 and will soon be incorporated into our custom website builder.
We are currently adding to the Image Gallery's cabiliities and will expand the library of images, add to its search and image management capabilities.
What Lies Ahead for Email V2
RunSignup continues to refine and enhance Email V2 based on user feedback and evolving industry needs. While pre-built emails, multi-event email lists, and image gallery are exciting new features, there's much more to look forward to. Future plans include:
Enabling template sharing across events.
Sunsetting the first generation of email marketing.
Introducing email capture for races.
And the highly anticipated Super Lists, scheduled for 2024.

Email V2 from RunSignup is a powerful and evolving email marketing tool designed to cater specifically to event organizers' needs. With a slew of exciting features and enhancements in the pipeline, it promises to be an invaluable resource for anyone looking to engage with their audience effectively and efficiently. Stay tuned for more updates and make the most of the email marketing revolution with RunSignup's Email V2.
Watch the recorded webinar for a special Q&A section!