Fundraising Back in Action!
An Example of Best Practices Applied
Most running, walking, and cycling events serve a fundraising function for important services to support our communities like the Autism Society of Central Virginia's 5K Challenge. ASCV has multiple ways its raises funds to support its growing programs, and reports that their 5K challenge is its largest annual fundraiser. This year, like many across the country, it was their first time hosting an in-person race since the pandemic started. ASCV held a 30-day challenge from April 14 to May 14, and capped it off with their 5K and Family Fun day on May 14 where they were able to celebrate the event's 20th anniversary and attract 1,200 registrants.
We thought we'd share this example of a fundraising event that has grown through the years and successfully produced a multi-day challenge event combined with an on-site race experience after the height of the pandemic challenges.
Event organizers designed the challenge portion to provide flexible options; people could set a defined distance goal or not, and completed mileage incrementally over the course of 30 days by walking, running or cycling. The 5K and Family Fun Day was a community celebration on May 14 that offered an on-site 5K along with several entertainment opportunities, awards, food and ways for people to engage with one another.
ASCV uses RunSignup's registration and fundraising platform and provides a great example of the many capabilities available for our fundraising race events. Below are some highlights.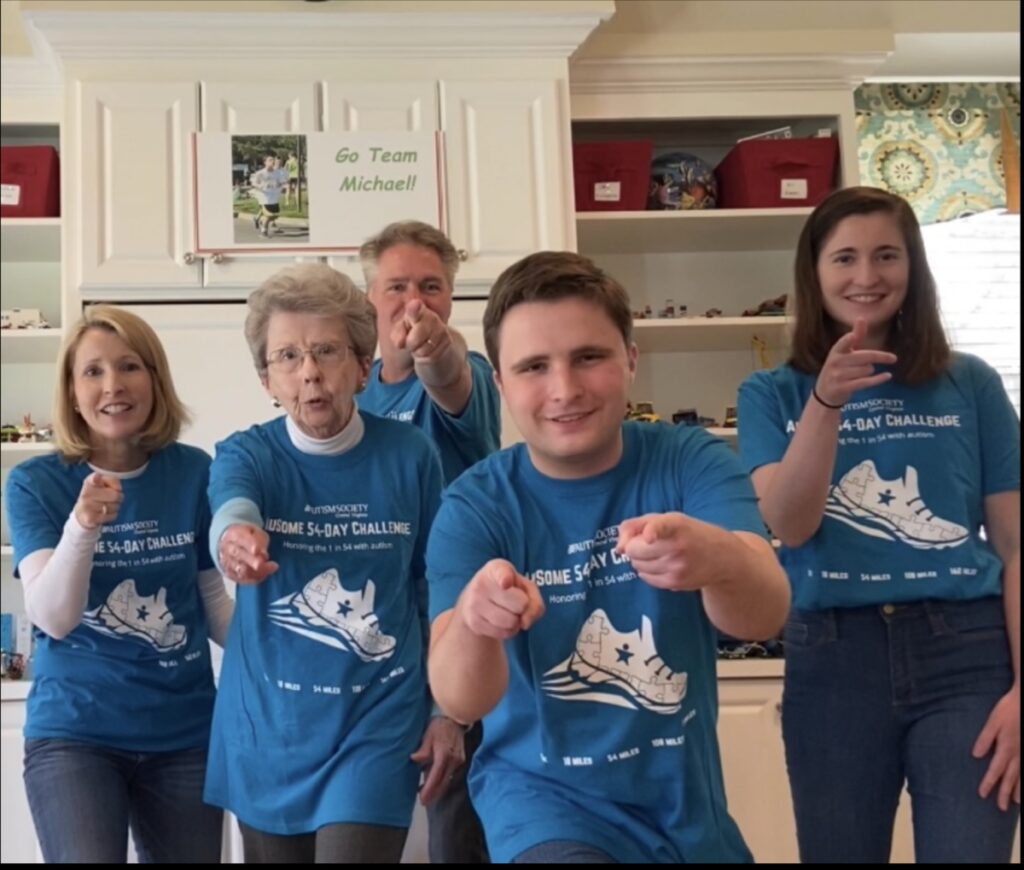 Website
ASCV took full advantage of RunSignup's free custom website building features that integrate with many backend technologies. First and most importantly, the event provided clear ways to register and donate. In addition, they applied many of the best practices with their branding, including fundraising team options, using a countdown clock, posting an event video, showcase of sponsors, and more. Their site served as a central location for participants to register and stay engaged with the event as they were able to see fundraising results real-time. We invite you to explore their site to get some ideas!
Event organizers included that very important Donate button for those who maybe weren't participating, but wanted to support the organization.
Fundraising Individuals and Teams
Offering the team fundraising options helps to support the social engagement of others and will increase your event's attendance. Corporate teams are an ideal way to create energy with the community – especially now that many are looking for ways to re-engage with co-workers who may have been working from home for the last two years. Of course, individuals are just as important and ASCV had many individuals raise substantial money to support ASCV's efforts.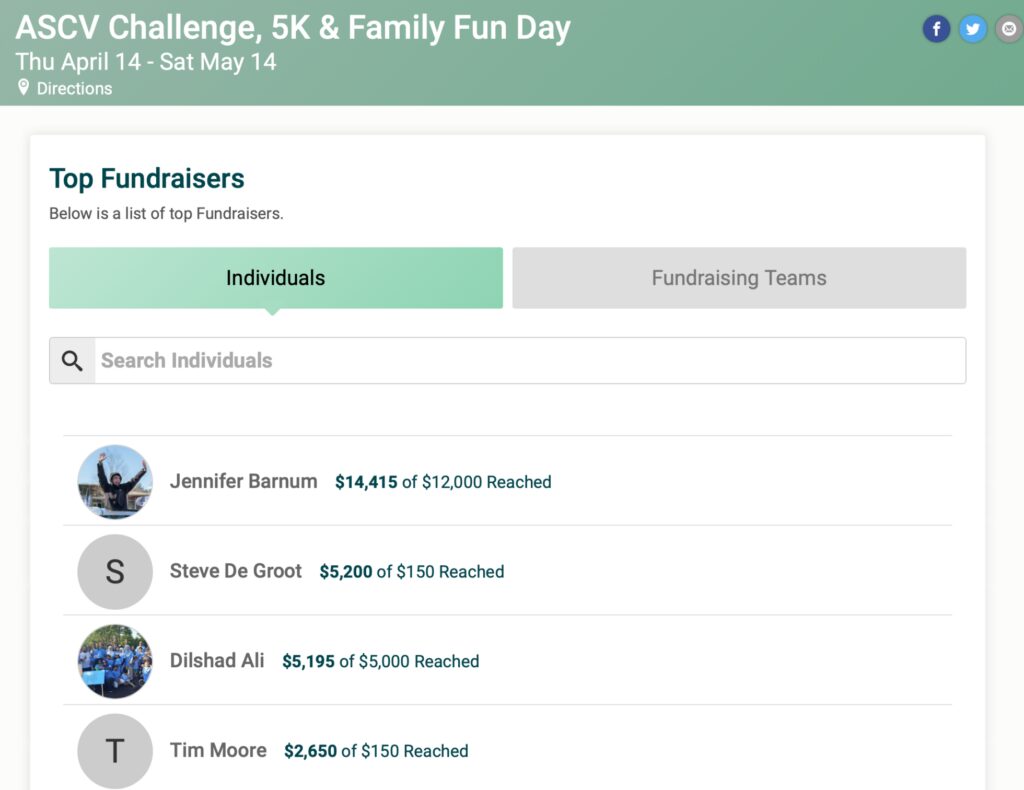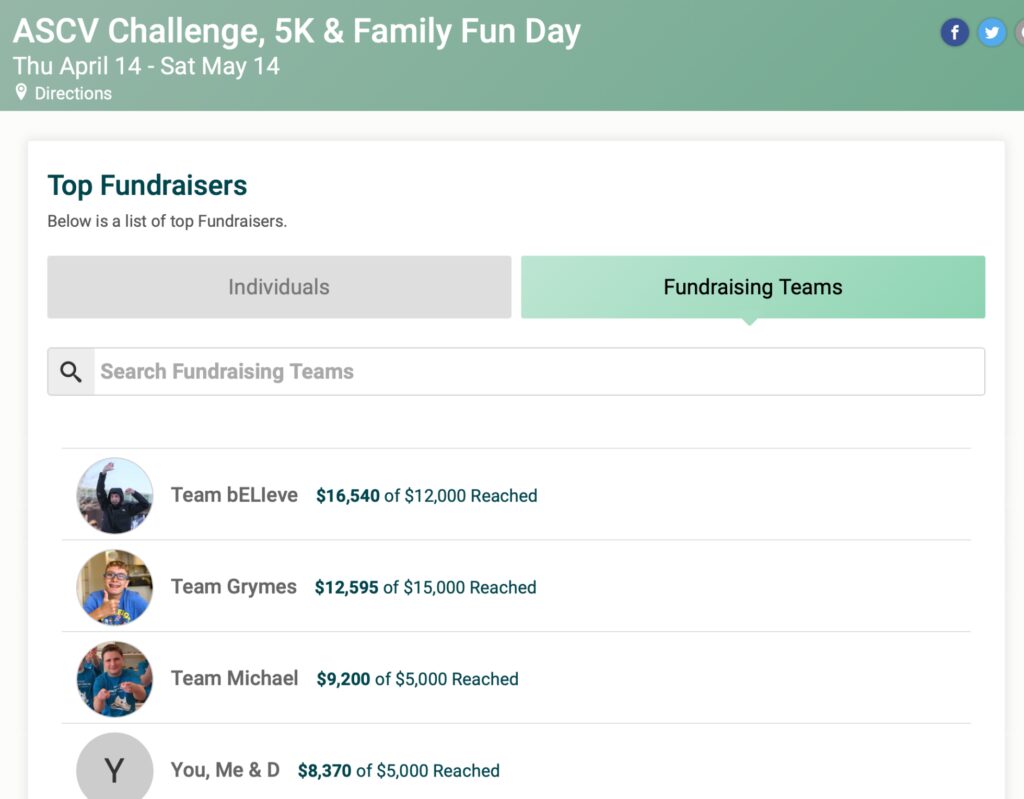 To support their participants, event organizers included helpful tips on fundraising. Plus, they motivated their team fundraising efforts by providing awards with special VIP tents for categories such as:
Largest Team
Best Team T-shirt
Top Fundraising Team
Rookie of the Year
The Don Mayfield Spirit Award
And individuals were rewarded as well and the organization provided some cool rewards for different stages of fundraising as shown below.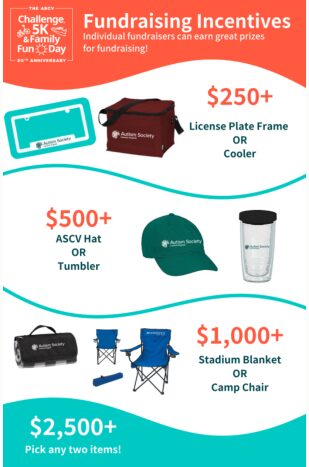 Challenge Tracking & 5K Race Results
The challenge component of the event was supported by RunSignup's Challenge platform capabilities where participants were able to log in the incremental mileage accumulated directly from the event's website. Then, results were provided on the website for both the Challenge and the on-site scored 5K as shown here.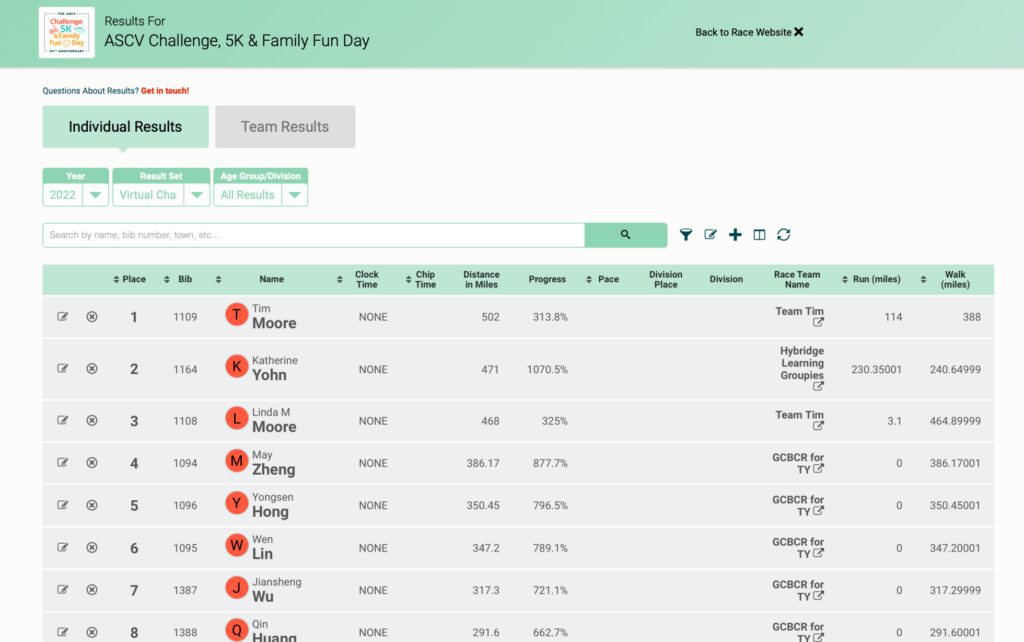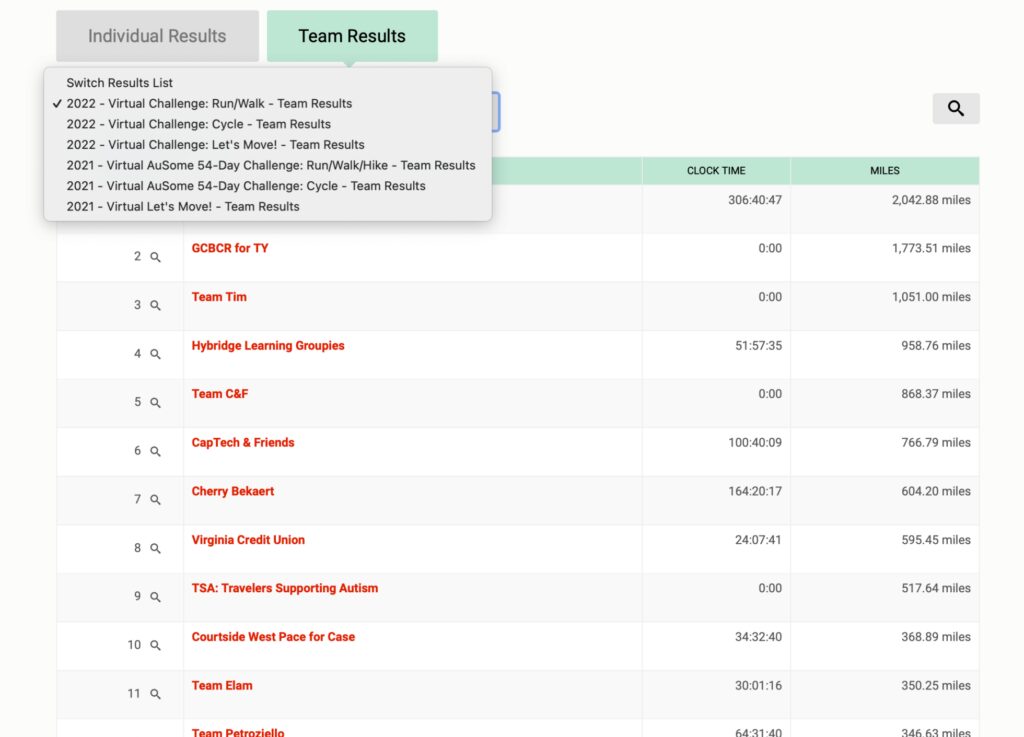 Sponsors
Event organizers used the site to recognize their sponsors – an important component to any race event. Not only do they contribute funds to help host the event, they can offer valuable marketing promotion to help raise awareness and attendance. For example, one of ASCV's Gold Sponsors, NBC Channel 12, provided local television coverage prior to the event increasing awareness. This is especially key now as races need to put forth extra efforts to raise awareness after multiple years of cancellations and postponements.
Email Marketing and Communications
Event organizers made use of the free email system available for RunSignup events and created a Participant Newsletter to encourage engagement, provide updates and important information, and showcase sponsors.
RunSignup Tools Applied
Here is a list of the key RunSignup tools ASCV embraced to help support their efforts, and we encourage all events using RunSignup to explore the many valuable features available for helping increase participation and support the event experience.
Registration
Fundraising (individual and teams)
Donations
Custom Website
Email marketing and communications
Sponsor showcase
Challenge (tracking mileage and management)
Results distribution
Volunteer management
Photos (participant loaded)
RaceDay CheckIn app
About ASCV
The mission of the Autism Society of Central Virginia (ASCV) is to create connections, empowering everyone in the Central Virginia Autism community with the resources needed to live fully. For over 40 years, the ASCV has been proud to serve as one of the region's premier sources of education, advocacy, services, and support for individuals with autism, their families, and professionals. The organization offers a wide variety of programs, including social and recreational activities, information & referral services, support groups, educational workshops, advocacy initiatives, and scholarships. To learn more about their programs, services, and support, please visit www.ascv.org.