Looking for some inspiration and proof that events can be successful in 2020? With a little innovation and a willingness to pivot, Ride for PMP, in tandem with the Garden State Fondo, raised $20,000 for the Paterson Music Project (PMP) – an increase of 368% in fundraising.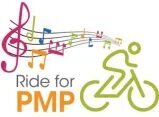 The success of the event was centered around a few key areas:
Creativity. With an in-person ride not feasible, the Ride for PMP changed gears and embraced a virtual option. Rather than trying to replicate the normal Fondo virtually, they built a Challenge that would encourage participation over the course of a month.
A Group Effort. The challenge wasn't about winning as an individual – it was about working together collectively to reach a goal of 5,000 miles. With many people physically isolated, teamwork takes on an extra meaning – and participants from 11 states were able to join together. Participants blew through the initial goal, completing nearly 7,000 miles as a group.
Ongoing Fundraising. An added benefit of the month-long event? More time to actively encourage fundraising. Rather than just asking for a donation during registration, participants could share their personal fundraising page from RunSignup with their friends and family throughout the month of the event.
Technology. The team behind the Ride for PMP dedicated time to learning about their technology options, attending webinars and demo learn about virtual events and online fundraising.
Fundraising Over Frills
The Ride for PMP was free, and came with no automatic swag, instead offering a t-shirt for anyone who fundraised over $100, and a premium jersey for anyone raising more than $350. Otherwise, the event offered just the thrill of completion, the challenge of recruiting donations. This low-frills model is one that many nonprofits can find success with – keeping the focus on the cause, not the swag. Low overhead means each donation goes further!
The cover page on for the Ride for PMP took advantage of various data components to keep both the goals and the cause front-and-center, including:
A fundraising thermometer showing towards the organization's ultimate goal
A Challenge Progress bar showing the collective progress towards their goal of 5,000 miles…or in this case, progress PAST their initial goal
A countdown clock reminding participants of the time left to reach the goal
Multiple Calls to action, including to Sign Up, to Donate, and to become a fundraiser
A clear and concise explanation of why the cause matters, and what the funds will be used for…with the personal touch of including the following video of a virtual student performance:
The Fundraising Tools
The Ride for PMP took advantage of a few RunSignup | GiveSignup fundraising tools to get to (and beyond) their goal.
Enabling both individual and team fundraisers to encourage dedicated participants to get their friends and family to join
Automatically making every participant a fundraiser, with a streamlined process to auto-create their fundraising pages upon registration (Fundraising -> Individual Fundraisers -> General Settings)
A default fundraising goal of $100 for every participant to get all registrants thinking about the fundraising aspect (Fundraising -> Individual Fundraisers -> General Settings)
Fundraiser Milestones with automatic "badges" showing the premium swag offered to fundraisers who raise more than $100 or $350 (Fundraising -> Individual Fundraisers -> Fundraiser Rewards)
"This 'spin' on the virtual challenge gave me the chance to keep my supporters, friends, and family updated on my progress, and also gave them a reason to interact and encourage me by posting replies to my social media updates as well as making donations. "I'll never forget the day that I was able to walk over one mile for the first time in years! After sharing this milestone on Facebook, a kindhearted donor recognized my efforts by making a generous donation towards my fundraising goal of $1,000. I truly believe that this recognition inspired me to continue logging miles, as well as encouraged my supporters to continue making donations. I ended the month surpassing my 20-mile goal, and raising $1,481!"
– Brenda Kohn, Development and Marketing Associate and Challenge Participant
For more about the Ride for PMP visit: https://whartonarts.org/fundraising-in-a-virtual-world-shifting-goals/