Utilizes RunSignup's Hybrid Race Day Technology
We were very impressed with how Richmond Marathon successfully delivered a hybrid race experience and wanted to share their approach with event organizers and timers. Hybrid events are those that offer multiple event options and include variations of virtual, on-site, and challenge event types.
Richmond Marathon's 2020 event, held this November with 5,500 registrants, adjusted its typical race structure to accommodate concerns associated with Covid-19. This included offering three on-site course options and virtual race anywhere options for the Richmond Marathon, Richmond Half Marathon, and Allianz Partners 8k. Event organizers and its timing organization, Go Race Productions, took advantage of RunSignup's RaceDay technology products to deliver a flexible, real-time, and interactive race experience. This included:
Registration system
Bib management
RaceDay Check-In app
RaceDay Scoring for scored results
Virtual user submitted results
RaceJoy mobile interactive race experience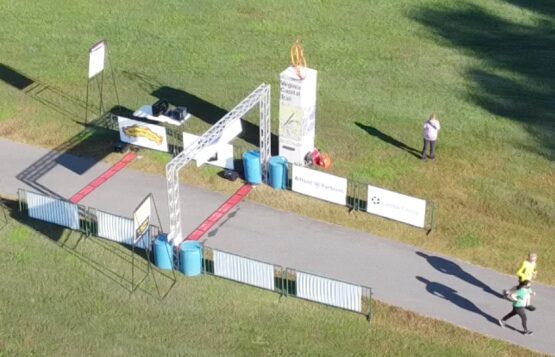 RunSignup's robust technology incorporates features and flexibility to address the unique needs of virtual and hybrid events to support a socially safe yet authentic race experience.
The 43rd edition of the Richmond Marathon, originally scheduled for November 14, was instead held as a multi-day event from November 7-November 22 in a socially-distanced manner on a measured and marked course for all three race distances: the Richmond Marathon, Richmond Half Marathon, and Allianz Partners 8k. Participants also had the ability to complete the virtual race option throughout the entire month of November. The on-site courses included Start and Finish structures, mile markers, directional signage, contactless bottle-refill stations, and official scored results provided by Go Race Productions.
Event organizers used RunSignup's bib management tool to automatically assign bib numbers to participants and emailed these with QR codes for quick scanning and facilitation at the race site. Volunteers used RunSignup's RaceDay CheckIn app to quickly process check-ins and make any necessary adjustments, avoiding line accumulation and participant congestion at the race site. Go Race Productions provided official scored timing of the on-site events by putting out timing equipment over the expanded 16 days. In addition, the timer added timed split updates and verification points using solar powered technology. The timer used RunSignup's RaceDay Scoring solution to score and manage results.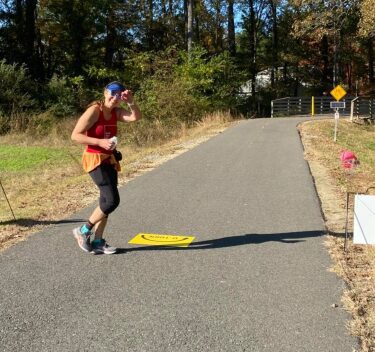 Event organizers added to the official race experience by offering RaceJoy's mobile race experience for both on-site and virtual participants. This enabled participants to feel connected and supported by their friends and family with RaceJoy's GPS tracking and cheer sending capability. Participants also received continual audio progress updates on their performance, and GPS-based results automatically submitted for the virtual participants. In addition, race organizers added custom audio files to automatically play as they completed the course to further add to the official Richmond Marathon event experience, including a special recording from the race director, encouraging cheers throughout, and communicating upcoming water stations and turnaround points for the on-site course.
We encourage event organizers to consult their RunSignup account manager or timer to see how they, too, can take advantage of RunSignup's products to deliver an engaging hybrid race experience. Thanks so much to Richmond Marathon and Go Race Productions for fully embracing technology and supporting participants! Congratulations, all on-site and virtual finishers!