Customer Snapshot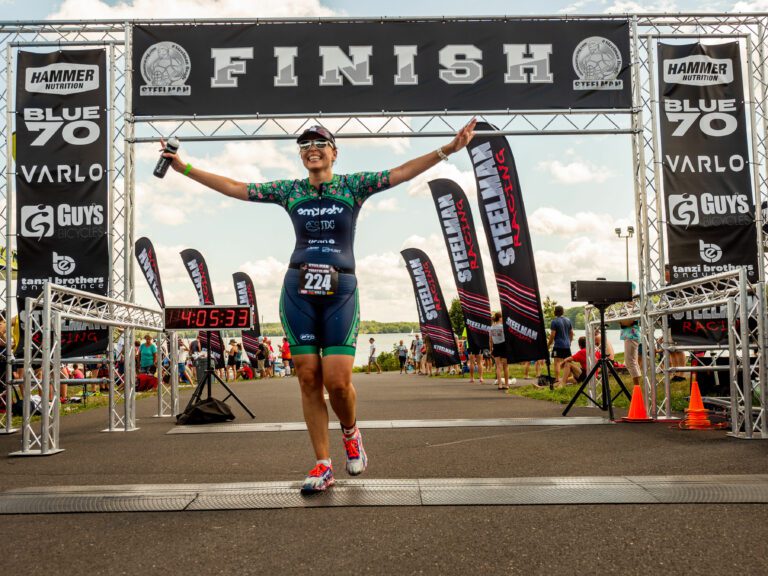 Events Per Year: 5-6
Location: Nockamixon State Park
Signed Up for Multi-Race Bundle: 18.8%
Growing a Leading Multi-Sport Events Business
The Steelman Tri began in Pennsylvania at Lake Nockamixon around 2002 when there were very few triathlons in the area. Two races per year – a triathlon and an open water swim – brought in about 1,000 participants each as multi-sport athletes sought out events. However, participation began to decline in 2014 with the introduction of more races in the area. This was also the year that David Michener began to compete in the Steelman Tri events. He eventually became an involved volunteer. In 2019, the former race director wanted to retire and turned the races over to David.
David rebranded the business to Steelman Racing so that he could expand to other events beyond triathlon. Today Steelman Racing hosts 5-6 events per year, including a trail race, 3 open water swims, and a triathlon. There is also a focus on growth as Steelman Racing looks to bring in athletes from all over the tri-state area. Athletes from as far away as Virginia travel to Lake Nockamixon to compete in the area's premier open water and tri races. Steelman Racing also rents out equipment like bike racks, barricades, and finish lines to other races in the area.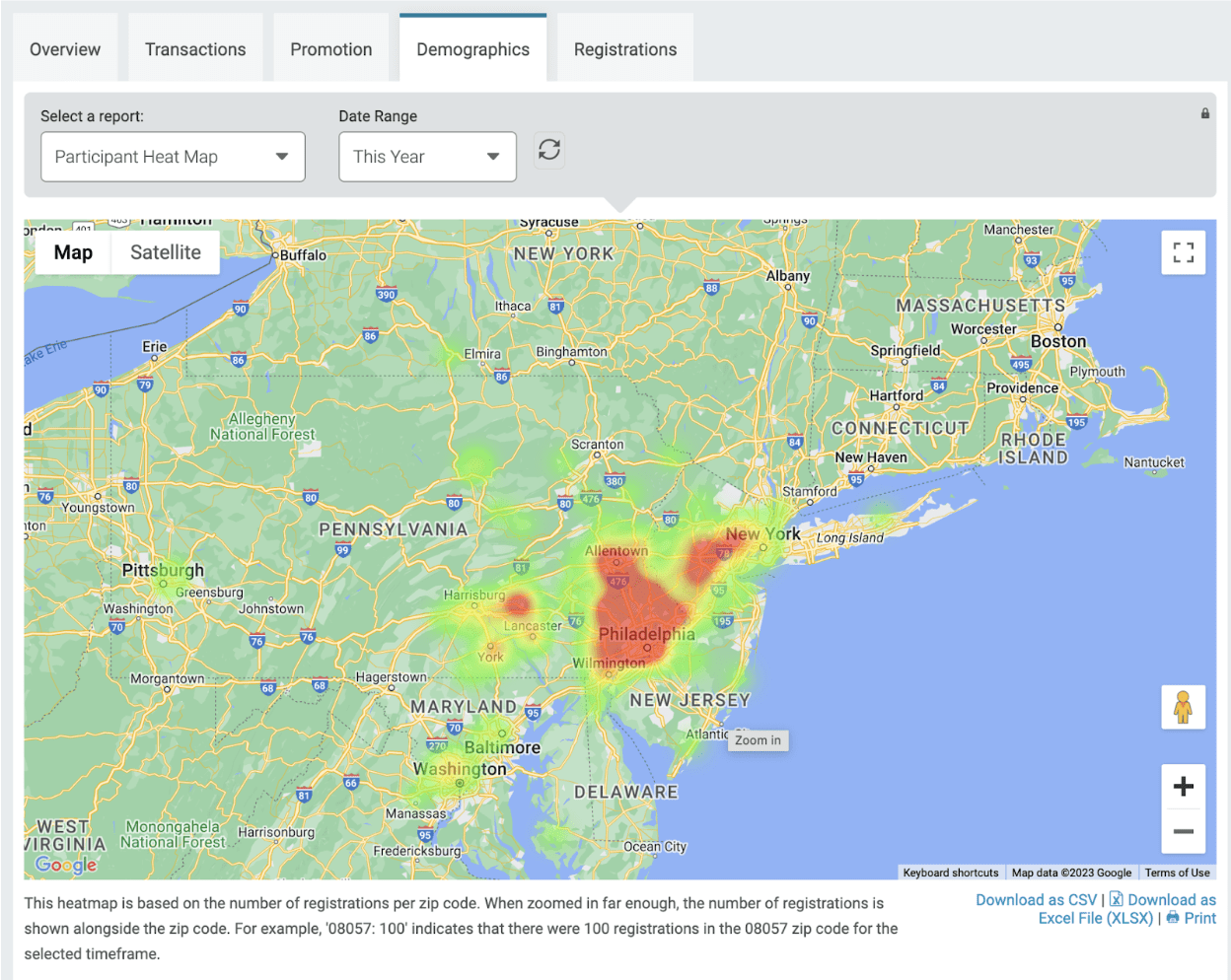 Finding a Timer and a Registration Platform
"Everything was so difficult before. I didn't know how easy it could be."
One of David's priorities when he took over Steelman Racing was finding the right timing partner and registration platform because of two primary challenges:
Inability to make updates to registration: Everything from customer service requests to registration changes had to go through the timer on the previous registration platform. David wasn't able to use the system himself. This made things too slow.
Communication challenges with timer: Staff turnover and changes resulted in challenges on event day.
David came across RunSignup's case study with Ryan Walsh from Bryn Mawr Racing Company while searching for a local timer. He appreciated Ryan's industry knowledge and full-service approach working with more than 200 races a year. It also turned out that David teaches at an elementary school that feeds into the high school where Ryan teaches!

Bryn Mawr Racing Company makes race day smooth with experienced staff at every event. Athletes get their results quickly, with QR Codes that go to results, text, and email notifications. This year was even easier to time Steelman Racing's complex events that have multiple distances and divisions with the transition from RunScore to RaceDay Scoring!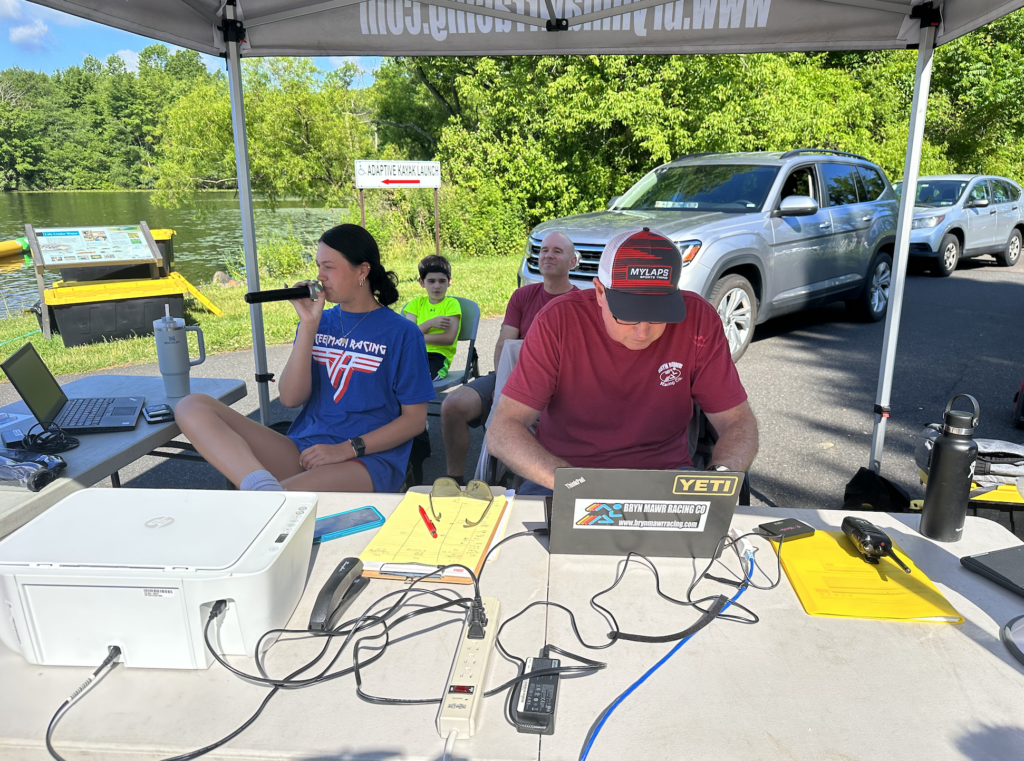 "Ryan, Bruce, the entire team at Bryn Mawr Racing Co. They are all helping us across our events, and not only on Race Day. So happy that we made that connection with them."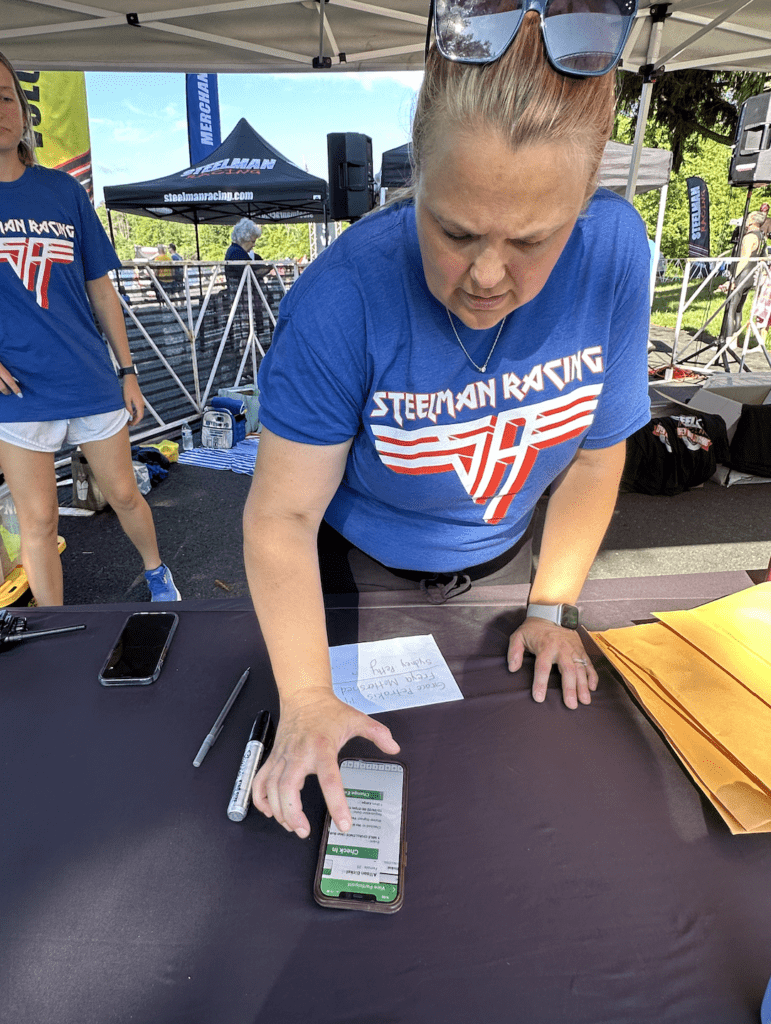 RunSignup was the obvious choice for a registration platform. With multiple races each summer, Steelman Racing uses RunSignup's multi-race bundles to incentivize participants to sign up for two or more races at one time. They offer a 10-15% discount on registration fees when signing up for a bundle. 18.8% of participants in the first open water swim race of the season had signed up for a bundle. Steelman Racing gets cash flow and word of mouth marketing from early bundle sign ups for their later season races.
RunSignup also makes it easy to transfer athletes between distances. An average of 7.8% of participants want to switch from their original distance. RunSignup makes it seamless for Steelman Racing to change the event at any time. There are also participant management options so that athletes can manage their own transfers.
David likes how user-friendly RunSignup is. It's easy to search the dashboard and RunSignup's support library of guides & videos to find exactly what he needs. When he does have a question, he sends an email and gets a response from RunSignup within the hour. In addition to ease of use and support, he appreciates how it's easy and free for any race to set up registration and get a professional looking website, great analytics and reporting, and tools to deliver a best-in-class customer experience to participants.
"Whether it's someone putting on dozens of events a year or someone directing their first race with absolutely no clue what they're doing, RunSignup works for them."
Working with a State Park
"Showing Nockamixon State Park that we care and that our goal is to have a long, good standing relationship with them has been my main objective since becoming a race director for Steelman Racing."
All of Steelman Racing's events take place in the beautiful Nockamixon State Park located in Bucks County, Pennsylvania. David provided us with the rundown of how permits work for his events:
Since all of Steelman Racing's events are held at Nockamixon Park, David tries to support the park in any way possible. Steelman Racing donates to the park's non-profit volunteer group, Friends of Lake Nockamixon. They also contribute pieces of equipment to the park – including building them an information kiosk. This helps to show the park that Steelman Racing and all participants truly appreciate the use of the park for some of the area's premier multi-sport events.