We are excited to announce two significant advancements for RaceJoy, RunSignup's race day mobile app. As a RunSignup product designed to elevate the race day experience, RaceJoy now supports Google native maps and stores course routes on Android and Apple phones for offline experiences. In addition, RaceJoy now offers optional Participant Pause feature ideal for lap events with rest times. These innovative additions expand the application of RaceJoy to a broader range of events and further solidify RunSignup's commitment to providing comprehensive technology solutions to event organizers. 
James Harris, the founder of RaceJoy, covers these new RaceJoy advancements in the Timer Tip Tuesday webinar above. It is not often that a feature can help both the largest races with tens of thousands of runners at a starting line as well as the 100 person trail race through the remote mountains of Montana, but RaceJoy's true offline maps does exactly that. We are very excited to launch this release to benefit all race types.
RaceJoy now stores the native Google course maps on participants' Android and Apple phones. This eliminates limitations associated with poor to no cell coverage regions, such as experienced with remote ultra events or congested start areas. Participants now have uninterrupted access to the official course map helping to facilitate navigation on the course and reducing the risk of participants getting off course.This is particularly helpful for remote endurance events. In addition, this new approach requires less transmission of data – a significant challenge point for large events with congested start and finish areas.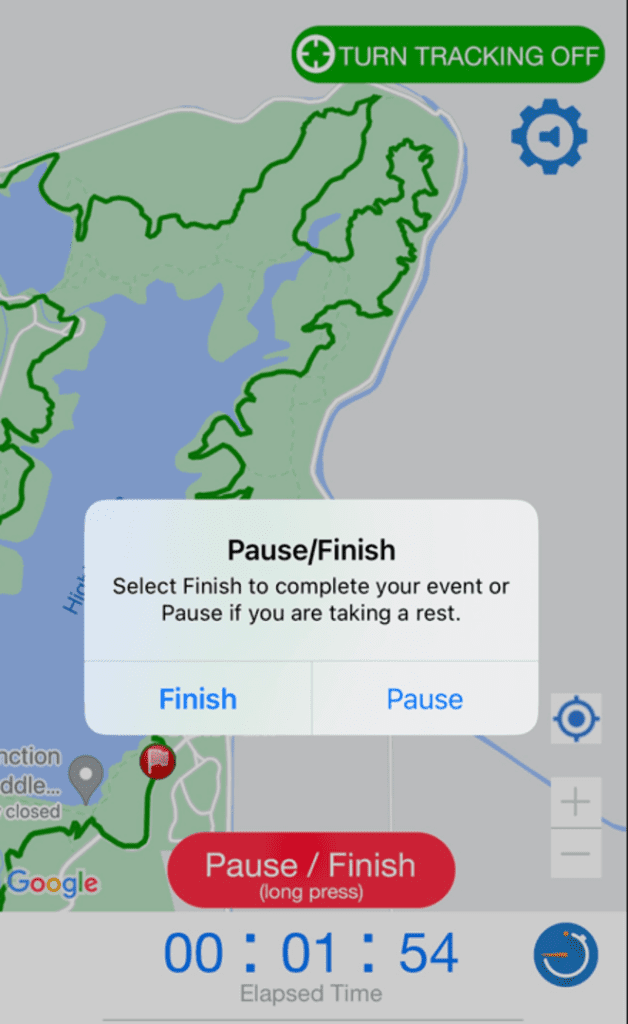 This new release of RaceJoy also introduces the innovative Participant Pause feature. This functionality empowers participants to pause and restart their tracking and clock time during relevant races such as for lap events that include rest periods. The Participant Pause feature is also beneficial for virtual events and cumulative challenge events where participants are tracking only the time they are completing for a given distance.
RaceJoy makes use of GPS and Cellular technology to provide information to and from participants' phones. The new native maps capability complements the existing Store and Forward feature available in RaceJoy. Store and Forward activates when a participant enters a cell dead zone and stores the participant's progress and tracking data. Once the participant re-enters a functioning cell area the progress and tracking data is delivered to their spectators and the race operations monitoring system. Meanwhile, the participant's experience is uninterrupted and they continue to receive audio progress updates at every mile regardless of cell conditions since participant progress updates are utilizing GPS technology.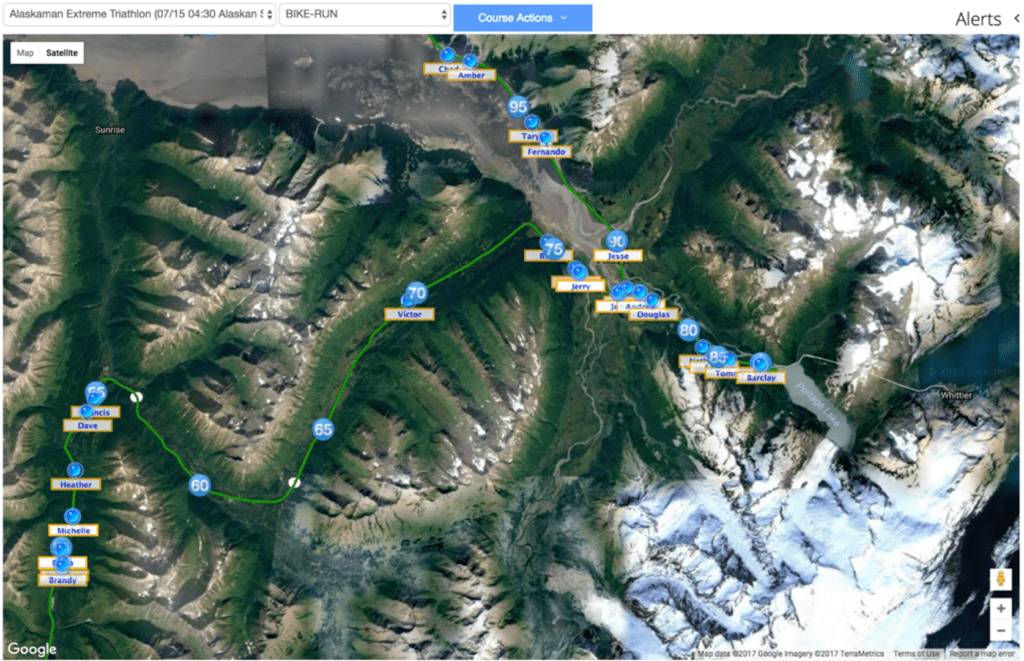 RaceJoy is available through RaceDay Certified Timers. If you are interested in offering RaceJoy at your event, check to see if your timer is certified or find one here. Events using RunSignup for registration receive a discounted price for RaceJoy. If you are a timer and would like to become certified, you can find instructions for completing the course here.