Jump to Section…
Learn From Event Experts
Have a minute? Keep up with the latest race marketing tips and strategies to promote your endurance event on RunSignup. Learn from event experts with our ever growing library of event tips and quick chats with fellow race directors.
Referral Rewards Programs and Pricing Strategies
Groups and Teams
Choose the right one for your event
Increasing Race Participation
Want to keep up with all the latest videos from RunSignup, TicketSignup, and GiveSignup? Subscribe to our YouTube Page today!
Latest Blogs on Race Marketing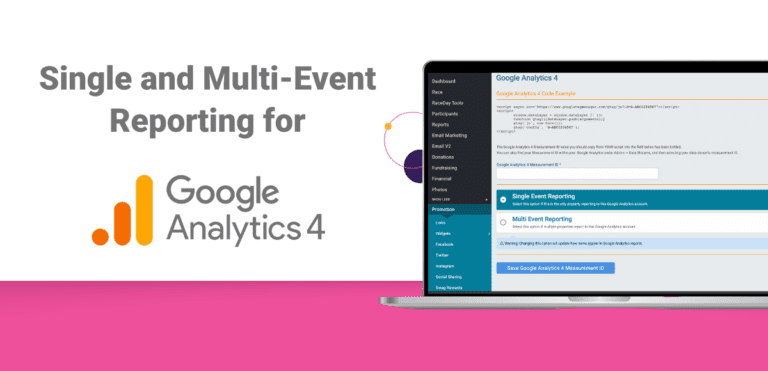 In February, we announced support for Google Analytics 4. This is a significant improvement providing new reports, moving to an event based system and improved user tracking among other improvements. In July 2023, Google Analytics stopped processing data for its old universal…
Read More
Show More