The Power of RaceDay Photos
Sharing photos directly on your race website brings participants back to your website, provides additional opportunities to boost your brand (or that of a key sponsor), and ensures that your race continues to be discussed in the days after your event. The basics of the RaceDay Photo Platform:
Key Features of the RaceDay Photo Platform
Album Control
Create unlimited albums to keep your photos organized and make it easy for participants to view.
Select a cover photo for each album
Move photos from one album to another
Allow multiple users (such as multiple photographers) to create their own albums or upload to existing albums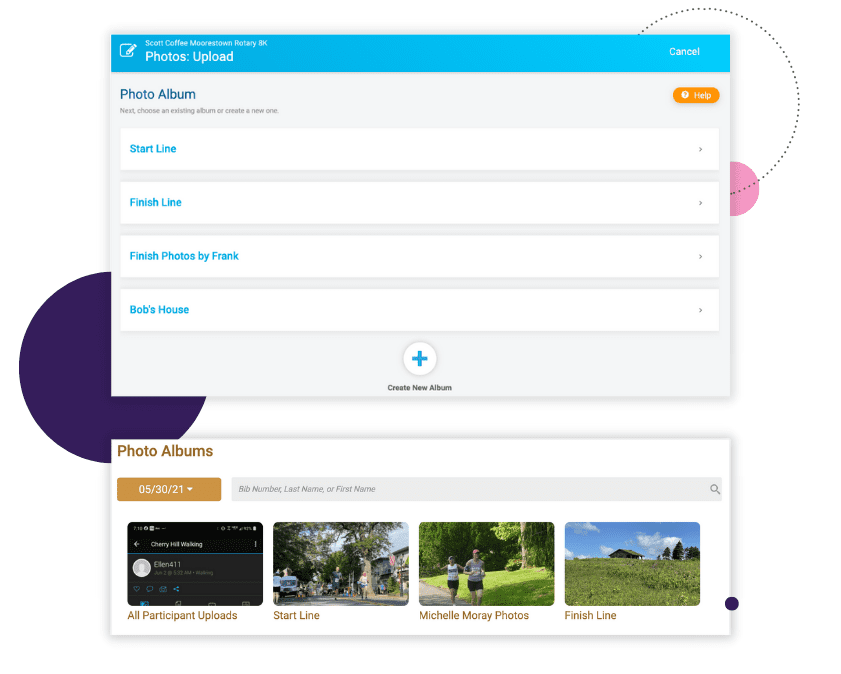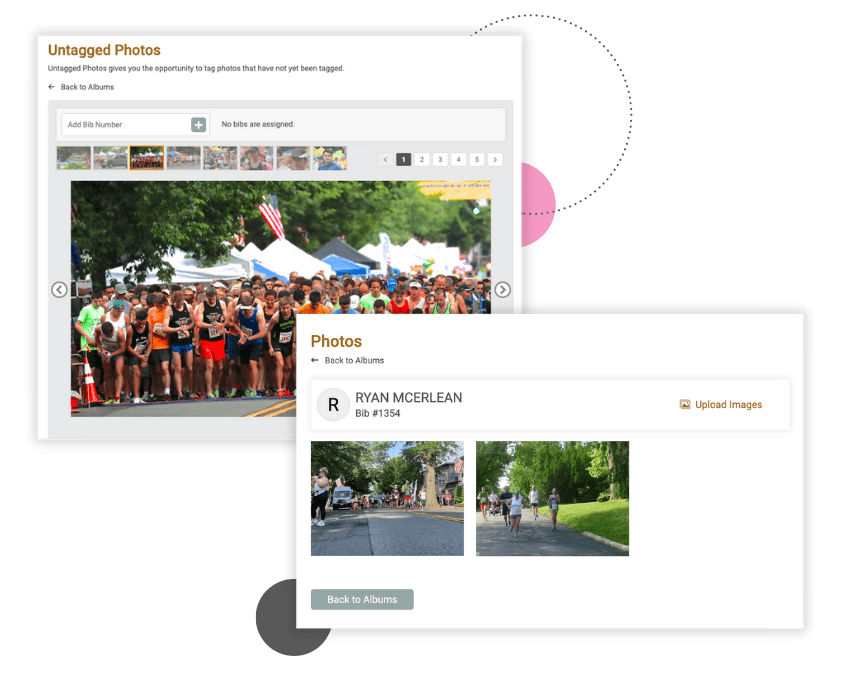 Photo Auto-Tagging
All photos are auto-tagged at upload by Tagily.
Photos are tagged based on bib numbers (for best results, avoid bibs with fewer than 4 digits and common numbers like the current year)
Crowdsource tagging and allow participants to tag photos that cannot be auto-tagged
Results Integration
Make photos even easier to find with an integration with RunSignup Results.
When results and photos are posted on RunSignup, photos will automatically be posted to each individual's results page
Team photos are automatically posted to team pages (no additional setup)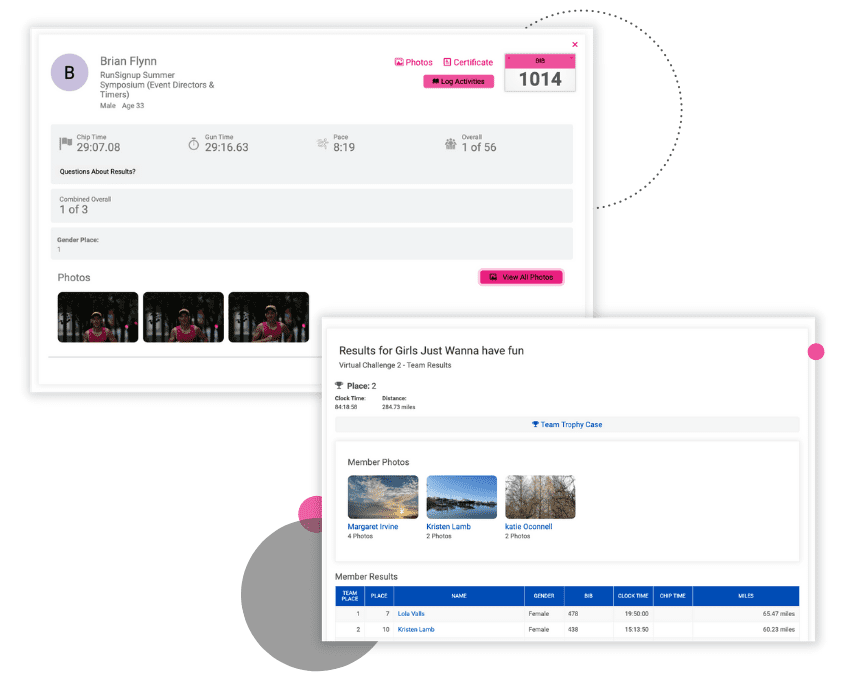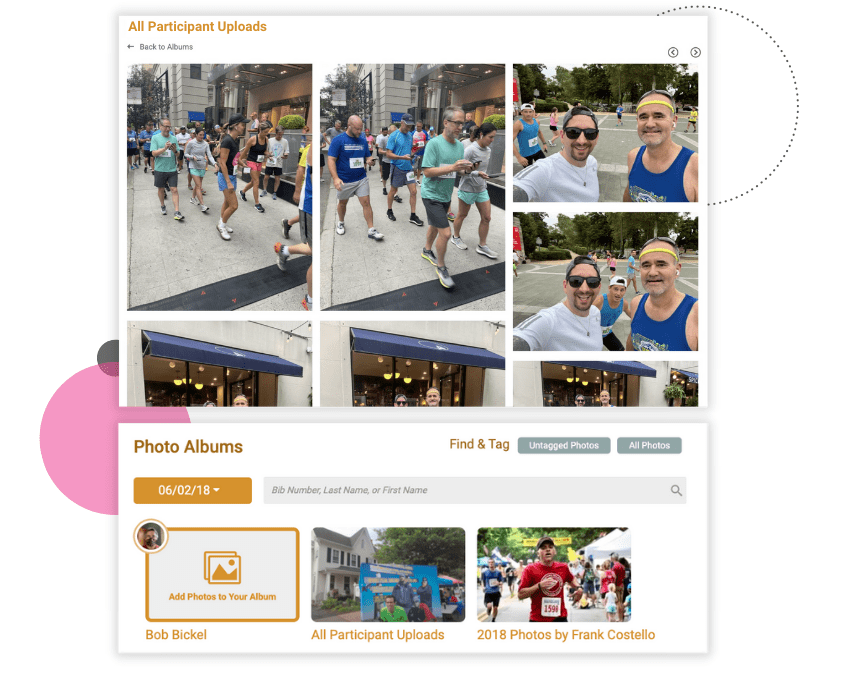 Participant Uploads
Make photo-sharing a social experience.
Allow logged-in participants to upload their own photos to an album automatically created for participant uploads.
Participant uploaded photos are auto-tagged by bib number
---
All photos uploaded to the RunSignup Photo Platform (including those uploaded by race directors and photos from race directors) are automatically moderated via AI to ensure that no inappropriate photos are uploaded. Additionally, race directors can opt to require that they approve all photos before upload.
---
All the Latest News on RaceDay Photos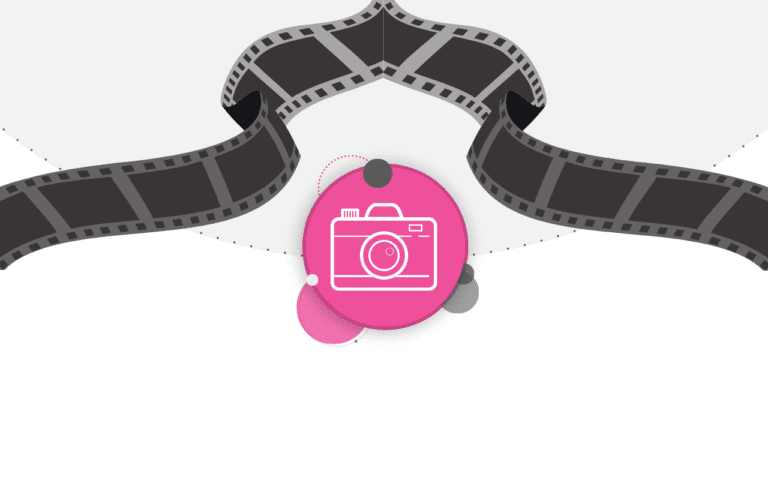 We have made some improvements and updates to the infrastructure of our free Photo Platform. Since introducing it several year as ago, as well as the new V2 we rolled out, we have seen huge adoption by our customers: RunSignup's free photo…
Read More
Show More